Eclipse Award finalists announced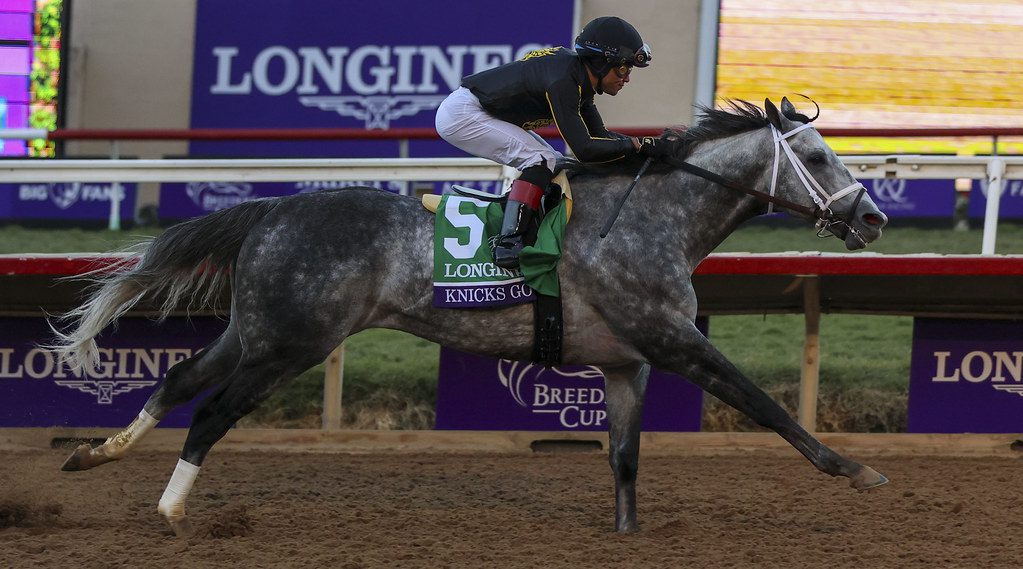 Press Release

January 15, 2022
The National Thoroughbred Racing Association (NTRA), Daily Racing Form, and the National Turf Writers and Broadcasters (NTWAB) today announced the finalists for the 2021 Eclipse Awards, recognizing excellence in Thoroughbred racing.
Winners in 17 horse and human categories will be announced on TVG, and other outlets, during the 51st annual Eclipse Awards, on Thursday, Feb. 10 at 8 p.m. ET. The evening will culminate with the announcement of the 2021 Horse of the Year.
Of the 245 eligible voters represented by the NTRA, consisting of member racetrack racing officials and Equibase field personnel, the NTWAB, and Daily Racing Form, 235 (95.9%) took part in the voting. Finalists were determined in each category by voters' top three selections, using a 10-5-1 point basis. Eclipse Award winners are determined solely by first-place votes.
In addition to honoring the 17 winners in the horse and human categories, Justin Mustari will receive the Eclipse Award as the 2021 Horseplayer of the Year. Members of the media will be honored for outstanding coverage in six categories. The remaining 2021 Eclipse Awards Finalists, with the exception of Horse of the Year, listed  (in alphabetical order) are:
Two-Year-Old Male: Corniche, Jack Christopher, Modern Games (IRE)
Two-Year-Old Filly: Echo Zulu, Juju's Map, Pizza Bianca
Three-Year-Old Male: Essential Quality, Life Is Good, Medina Spirit
Three-Year-Old Filly: Clairiere, Malathaat, Santa Barbara (IRE)
Older Dirt Male: Knicks Go, Maxfield, Mystic Guide
Older Dirt Female: Letruska, Marche Lorraine (JPN), Shedaresthedevil
Male Sprinter: Aloha West, Flightline, Jackie's Warrior
Female Sprinter: Bella Sofia, Ce Ce, Gamine
Male Turf Horse: Domestic Spending (GB), Space Blues (IRE), Yibir (GB)
Female Turf Horse: Loves Only You (JPN), Santa Barbara (IRE), War Like Goddess
Steeplechase Horse: Baltimore Bucko (GB), Snap Decision, The Mean Queen (IRE)
Owner: Godolphin LLC, Juddmonte Farms Inc., Klaravich Stables Inc.
Breeder: Calumet Farm, Godolphin LLC, Stonestreet Thoroughbred Holdings LLC
Trainer: Steve Asmussen, Chad Brown, Brad Cox
Jockey: Irad Ortiz, Jr., Flavien Prat, Joel Rosario
Apprentice Jockey:     John Hiraldo, Charlie Marquez, Jessica Pyfer    
LATEST NEWS