MRC TO MEET TUESDAY TO ASSESS LAUREL PARK SURFACE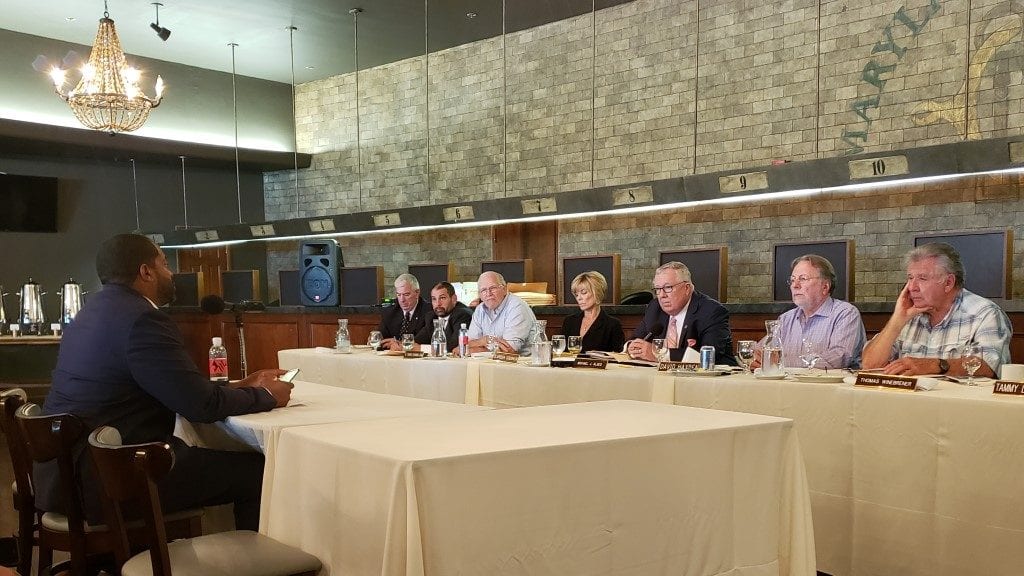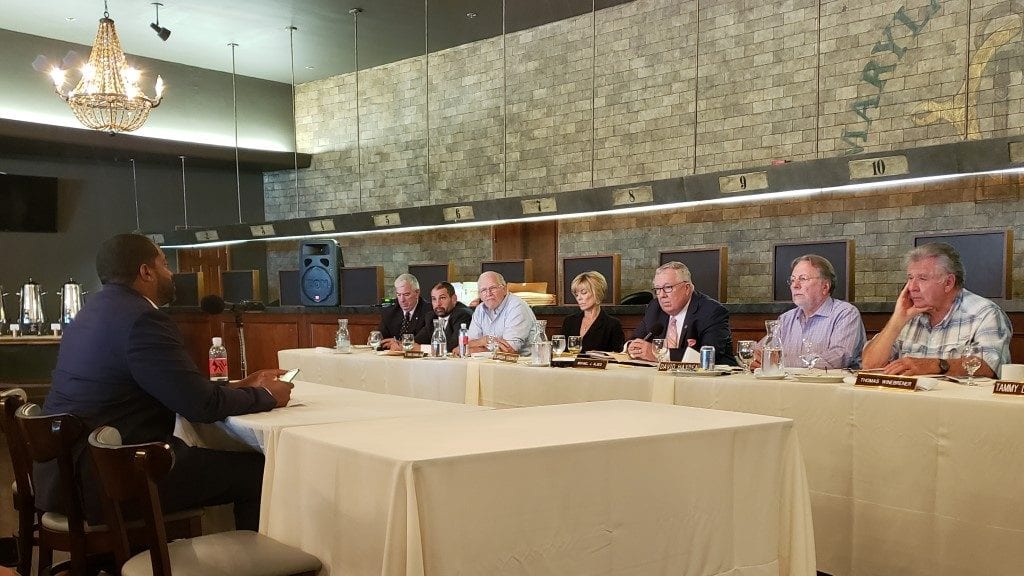 Frank Vespe

December 13, 2021
Racing is scheduled to return to Laurel Park Thursday, Dec. 16 with a nine-race card and plenty of big fields.
Whether that card actually takes place, however, is up to the Maryland Racing Commission. The Commission will hold a virtual meeting Tuesday afternoon to assess efforts to fix the troubled racetrack and determine whether to permit racing to move forward.
"It is anticipated that the Commission will hear from a myriad of track experts and stakeholders to assess the condition of the track surface and to make a determination whether it is safe to resume live racing and to discuss a plan moving forward," Commission chairman Michael Algeo wrote on Facebook.
Laurel Park has not raced in December, its most recent day of racing having come November 28. The Maryland Jockey Club and parent company 1/ST Racing had announced prior to that weekend's racing that they would shut the track for one day, Nov. 29, for maintenance.
That single day turned into nearly two weeks with the inner portion of the track closed. During that time, horses were permitted to gallop on the outer portion of the Laurel main track but were prohibited from working. No racing took place.
The problem bedeviling the track was an unusual spate of equine fatalities. Beginning on Nov. 6, when two horses perished during morning training, and concluding with the most recent day of racing, Nov. 28, the Maryland track saw eight horses suffer catastrophic injuries or "sudden death."
Track officials, and former MJC track superintendent John Passero, have said the problems appear to stem from cushion material that, Passero said, "lacks body," causing horses to run essentially on the hard base of the track. Track officials also indicated that a seam in the base appears to have led to a slight depression in the track.
At a spirited Commission meeting Dec. 7, track officials sought the go-ahead to resume racing Dec. 16. But, saying, "We're not running until it's safe to run," Algeo deferred a decision and called for the follow-up meeting, which will take place Tuesday.
The track reopened for workers Friday, with 56 horses working over the strip that day. By weekend's end, a total of more than 280 horses had recorded breezes.
"SAFETY FIRST AND ALWAYS," Algeo wrote on Facebook.
The virtual meeting is set for 12:30 p.m. Interested members of the public can "attend," with instructions on how to do so at the Commission website.
LATEST NEWS