MARIO PINO NAMED JOCKEYS' GUILD JOCK OF THE WEEK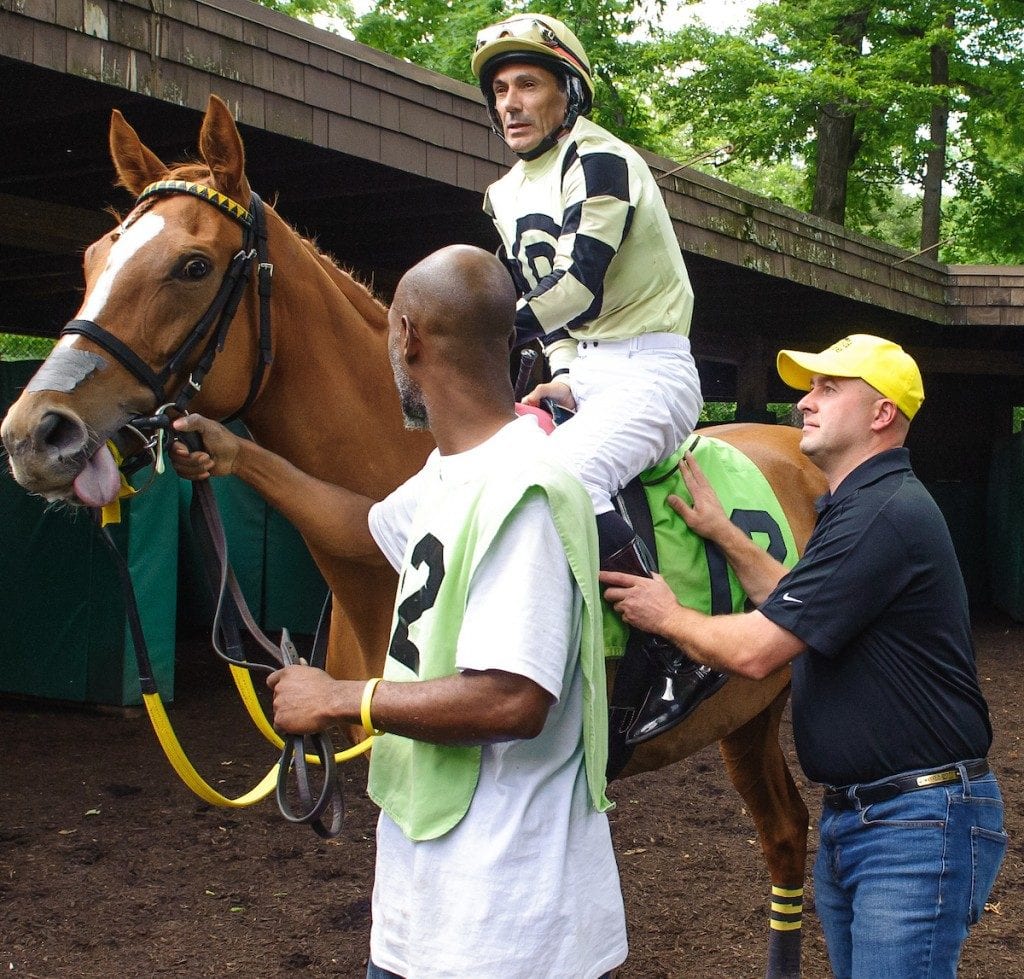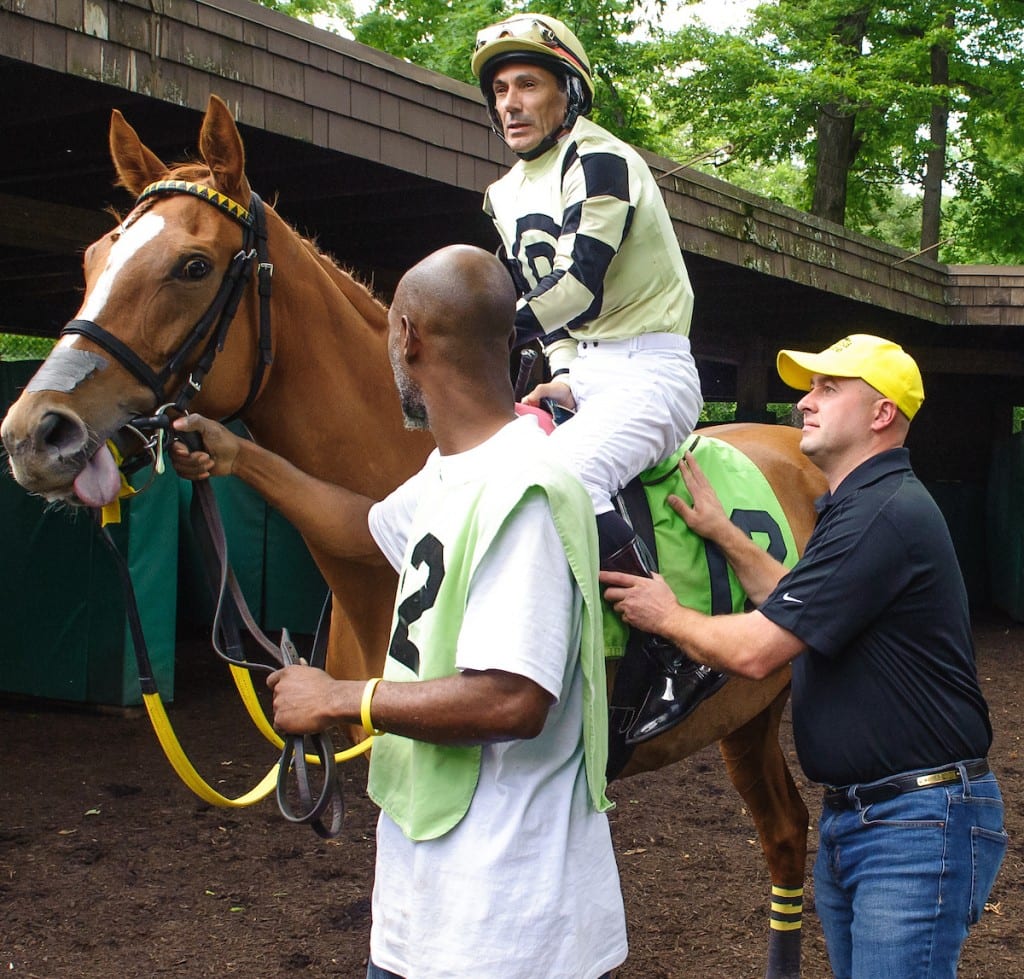 Press Release

October 27, 2021
Jockey Mario Pino  recorded his 7,000th career victory on October 20 at Presque Isle Downs an achievement that earned the journeyman rider Jockey of the Week for October 18 through October 24.  The honor, which is voted on by a panel of racing experts, is for jockeys who are members of the Jockeys' Guild, the organization which represents more than 1050 active, retired and permanently disabled jockeys in the United States.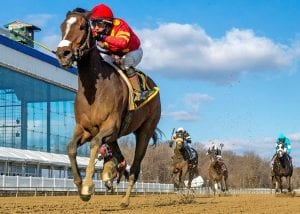 Completing our 2021 wrapup, we remember some of the most important, exciting and memorable Mid-Atlantic races of 2021.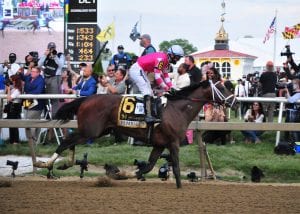 In a new "Off the Pace": Mike Valiante recaps a baker's dozen of the top Midlantic racing stories of 2021.
Riding for trainer and co-owner, S. Matthew Kintz, Pino was aboard Enjoy the Music in a claiming race for three-year-olds and up. Off as the favorite in the field of seven, he rallied from off the pace to win by three-quarters of a length for the milestone. "It feels great," said Pino of the winning 7,000. "Sometimes I have to pinch myself. Did I do it? It was really neat. It worked out really nice."
Pino had been considering retirement once he had achieved the lofty goal of 7,000 wins and on closing day of the Presque Isle meet, Pino rode in his last race. His career statistics include 42,650 mounts with 7,001 firsts and more than $131 million in purses. His racing achievements include winning seven winners on a single day at Colonial Downs in 2002 and a six-win day at Laurel Park in 2003. He won 36 graded stakes including three Grade 1s as well as numerous riding titles.
In addition to his victories on the track, Pino has been awarded the Mike Venezia Memorial Award, and the prestigious George Woolf Memorial Award which honors riders whose career and personal character earn esteem for the individual and the sport of thoroughbred racing and is voted on by fellow jockeys. Pino is also in the Maryland State Athletic Hall of Fame.
Riding regularly for an incredible 44 years mainly in the Mid-Atlantic region, Pino joins an elite group of just nine other jockeys who have achieved at least 7,000 wins. Even though he is only 57 wins away from the next winningest rider, retired jockey Angel Cordero, Jr., Pino commented, "I'm good with 7,001, and I get to walk away happy and healthy. You know what, I kinda feel satisfied with my career. I really do. I feel like I did what I could do."
Pino out polled jockeys Junior Alvarado who won a graded stakes at Keeneland, Tyler Gaffalione who was the leading jockey by purses won, Jareth Loveberry with two stakes wins at Hawthorne and Tim Thornton who set a Delta Downs record for wins on a single card with seven as well as recording the most wins for the week with 13.
LATEST NEWS