FASIG-TIPTON: STRONG OPENER AS MD-BREDS STAR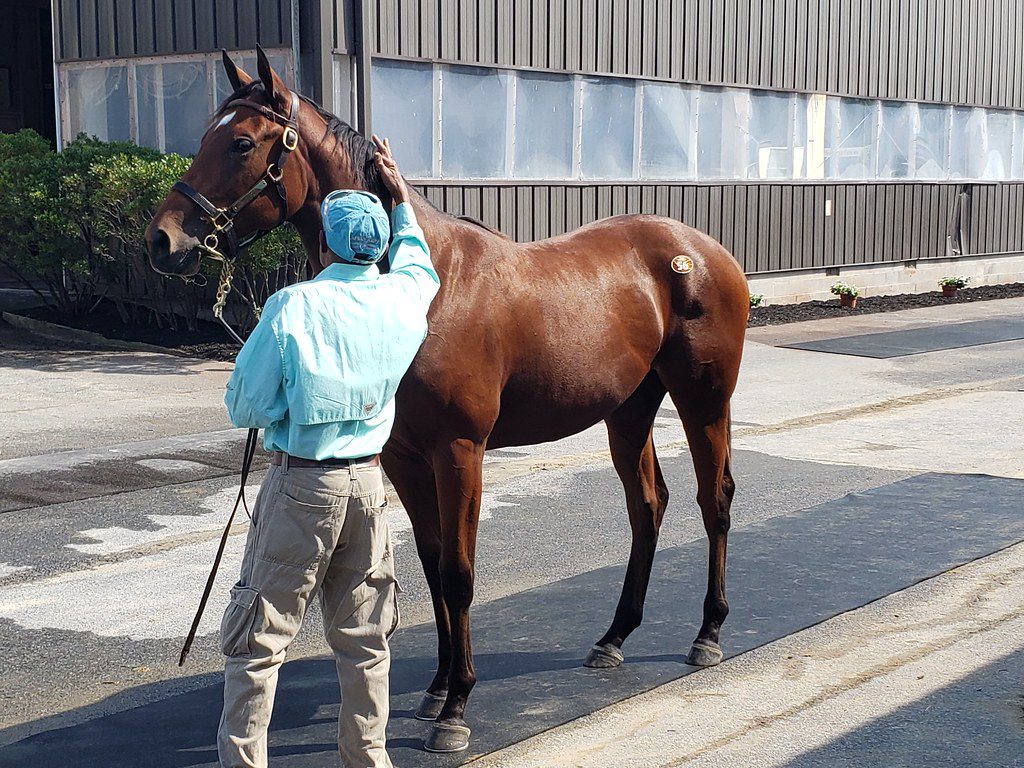 Frank Vespe

October 4, 2021
Maryland-breds starred Monday on a strong opener to the 2021 Fasig-Tipton Midlantic fall yearling sale. Eight of the top nine to sell were Maryland-breds on a day when 149 hips sold, fetching a combined total of nearly $4.6 million.
The two-day sale concludes Tuesday, October 5.
The gross was up 53% from last year's first-day total of just less than $3 million, when 122 hips found new homes. Today's gross was also up more than 70% from 2019, when 102 hips fetched a total of $2.68 million.
Today's average of $30,720 was also up from the last two years. None of the four sessions in the last two years had an average above $26,275, meaning today's was 16.9% higher than the highest of those.
And the median grew to $20,000 – a rise of 33% from the $15,000 of the last two openers. The median represents the mid-point of the range of sales; half of all sales were for more than $20,000, and half were for less.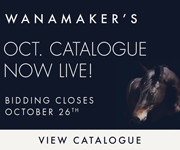 The buyback rate of 16.3% also was down from recent years, as just 29 of 178 hips offered did not find a buyer. That was also good news after a bit of a stumbling start for the event, when five of the first 12 hips through the ring did not meet their reserves.
The first day's topper was Hip 189, a colt by Mendelssohn out of the Malibu Moon mare Tasha's Moon. He's a half to the stakes-placed Juror Number Four, and there's a bevy of good horses on his page. Consigned by Dreamtime Stables, he brought a top bid of $230,000 from Oracle Bloodstock as agent.
The next eight spots on the day were occupied by Maryland-breds.
The leader of that group was Hip 113, a Union Rags colt out of the Flatter mare Safe Journey. Safe Journey's dam, Safe at the Plate, is a half-sister to Hall of Famer Safely Kept, and Safe Journey herself is the dam of multiple stakes winners O Dionysus and Joy.
Hip 113 was consigned by Dark Hollow Farm and brought a winning bid of $220,000 from Mac Robertson as agent for Novogratz Racing Stables.
Eight hips brought at least $100,000 on the day, with Dark Hollow and Dreamtime Stables the only consignors to sell more than one, each consigning two.
Mendelssohn, whose oldest are yearlings, was the only sire to have two sell for six figures. His only two to go through the ring Monday brought $230,000 and $160,000.
The sale resumes Tuesday at 10:00 a.m., when hips 201-514 will be sold.
LATEST NEWS