NESS HAS FIVE FOR DELAWARE OWNERS' DAY STAKES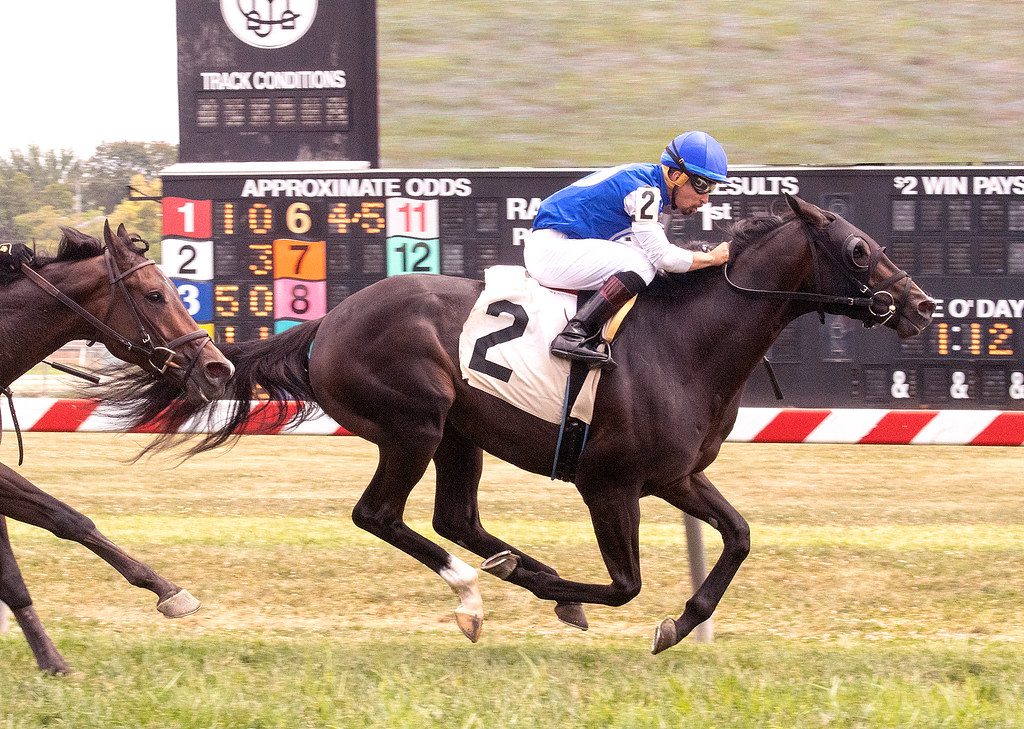 Press Release

September 21, 2021
The 29th Owners' Day will showcase the best in Delaware racing and pay tribute to the late Delaware Park icon Rich Glazier this Saturday. The eleven-race card with total purses of $796,000 will have a special first race post time of 12:45 p.m. The card has six stakes, four for Delaware-bred or certified thoroughbreds and two restricted to horses that have started at Delaware Park this year.
The seventh-race will be the Rich Glazier Turf Classic which will be a time of reflection on the contributions and accomplishments the long-time television handicap analyst made to racing in Delaware.  Glazier passed away on June 22 at the age of 73.
Leading trainer Jamie Ness, who is well on his way to a record-tying seventh straight title, has entered a total of nine on the card. The 47-year-old native of Heron, South Dakota, has entered five in stakes. He has Troy Johnson and Jagger's Cashing Big Checks and Runnymoore Racing's What's Cookin in the Small Wonder Stakes, Gap View Stables and Jagger's Indian Lake in the New Castle, Michael Cox's Madam Meena in the Tax Free Shopping Distaff, and Jagger's Shane's Jewel in the mile and seventy-yard DTHA Governors Day Handicap.
"We always look forward to Owners' Day," said Ness, who has 33-win lead in the race for leading trainer with a record of 47 wins, 30 seconds, and 20 thirds from 168 starts, through racing Monday, September 20. "It has always been a fun and special day, and as our operation has grown and we have invested into the Delaware Certified program, so, too, has the significance and importance of the day for us. It is just a great way to celebrate and be thankful for everything good about Delaware racing."

The 5 1/2-furlong $100,000 Small Wonder Stakes for Delaware bred or certified 2-year-old fillies has attracted a field of seven. Ness, who has been the leading trainer at Delaware Park every year since 2012 with the exception of 2014 when he was third in the standings, has a pair in the Small Wonder.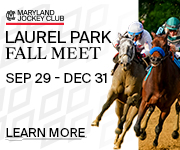 "We entered Cashing Big Checks and What's Cookin. Cashing Big Checks won the prep for this race and she seems like a really talented filly that we really like," he said. "What's Cookin is an up and comer who won really nicely in her last for Runnymoore Racing, who is getting into the breeding business and will be getting most of those horses Delaware certified. Cashing Big Checks has been training really well after her gutsy performance, and What's Cookin could be peaking just at that right time, so I feel really good about my two in the Small Wonder."
The six-furlong $100,000 New Castle for Delaware bred or certified 3-year-olds and upward has attracted a field of ten. That group includes Ness's Indian Lake, a runner whose signature win came in the 1 1/2-mile Bald Eagle Derby on the Pimlico turf.
"Obviously, he is a 3-year-old going against older horses and that is a concern, but he is Delaware Certified, so there is not a better spot to take a chance," the trainer said. "He is a stakes winner at a mile-and-a-half and now we are cutting back to six furlongs, which is another question all good handicappers are going to ask. But he is one of those kind of horses where he runs well going long, he runs well going short, he runs well on the dirt and he runs well on the turf. We are up against it a little bit in this spot going against older seasoned veterans, but you never know and this is as good a spot to take a shot as any."
The six-furlong $100,000 Tax Free Shopping Distaff for Delaware bred or certified fillies and mares has attracted a field of nine. Ness will send out defending champ Madam Meena, most recently fourth in a Timonium allowance following a lengthy absence.
"She is ready to go and ready to defend her title," he said. "She had an injury this year and we gave her some time off. We brought her back slow and we had been pointing for this race for six months. She had a good workout on Sunday, so all systems are on go. In her last race, she got into a lot of trouble and almost went down. It could have been worse and we are just thankful she came out of it okay. A horse bolted into the turn going four furlongs and took us out. It was just one of those bad luck race days, but we will overcome it. The important thing is mentally I wanted to give her a race. We got that accomplished and she came out of it fine, so we live to fight another day."
The mile and seventy yards $75,000 DTHA Governor's Day Handicap restricted to 3-year-olds and upward who have started in a non-stake race at Delaware Park in 2021 has attracted a field of seven. Ness will send out veteran Shane's Jewel, most recently second to the hard-hitting Dr. Blarney in a local allowance.
"He is going really good. He ran second in the prep for this race and he will be facing a tough group," Ness said of his charge. "Speed is his thing, and we are going to use it, so it is going to be just like the rest of his races where it will be catch me if you can."
LATEST NEWS