AT COLONIAL DOWNS, SUCCESSES BOTH FRESH AND FAMILIAR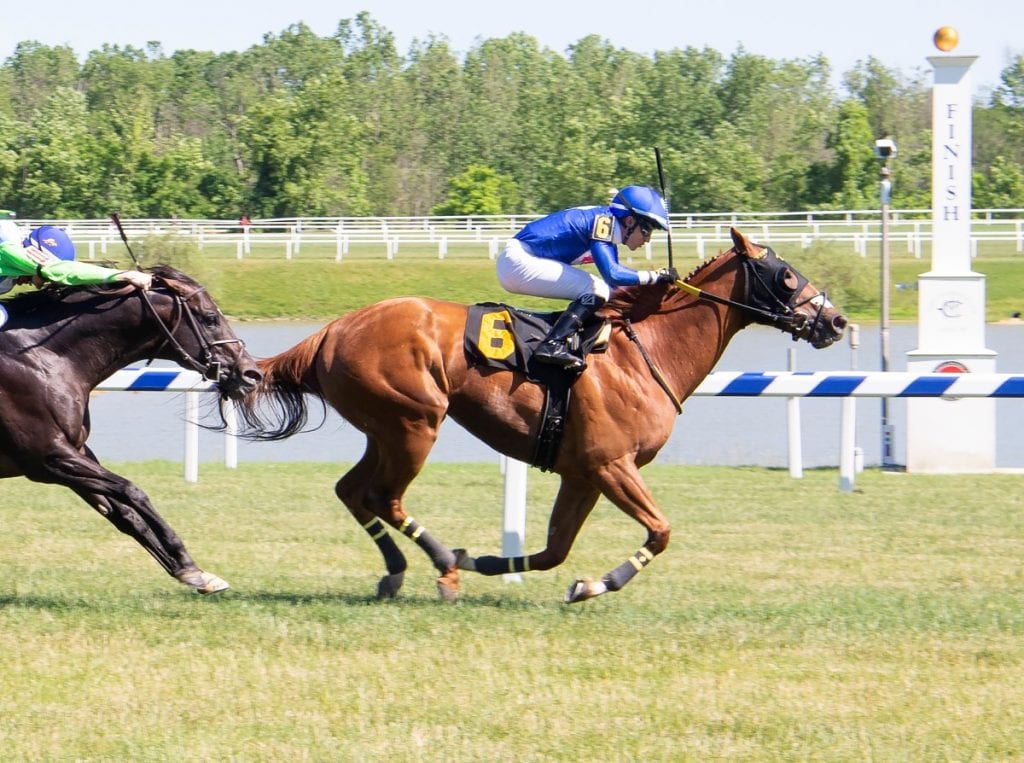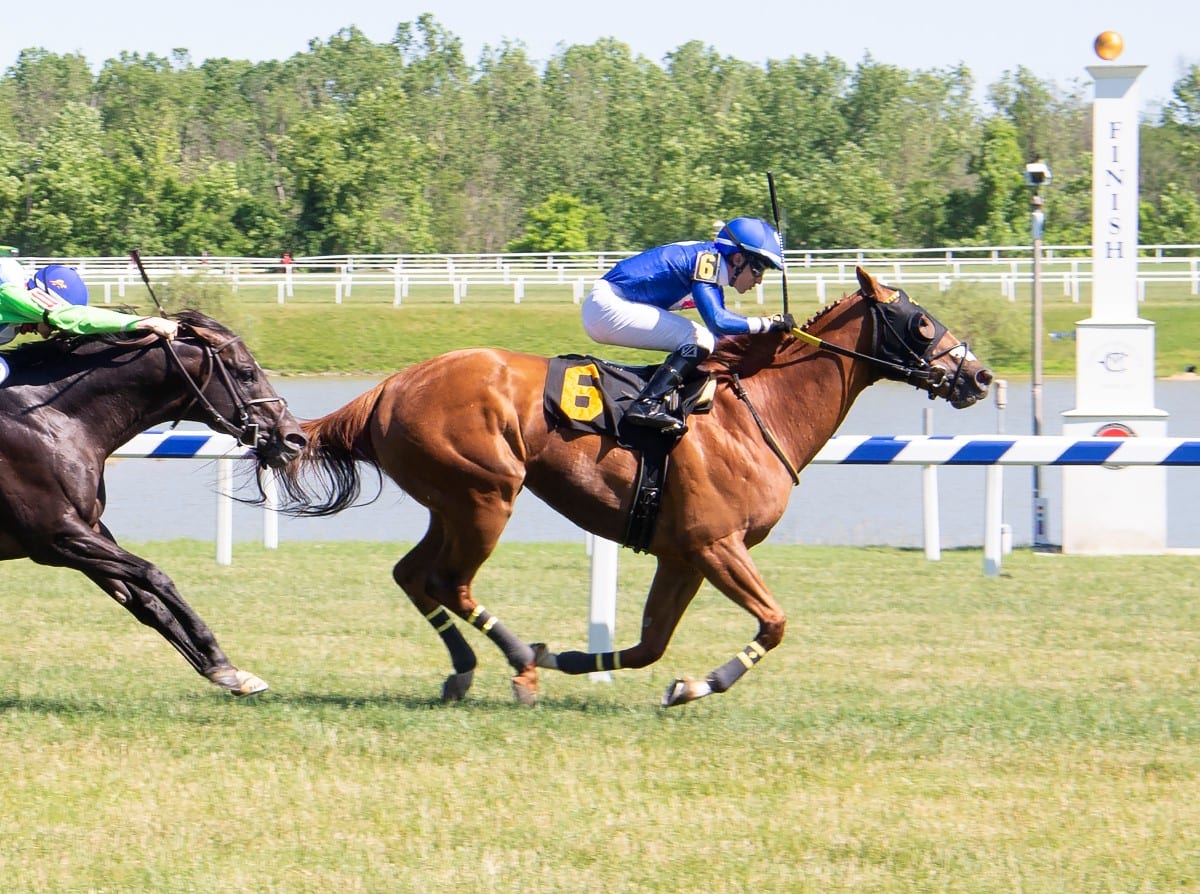 It was, all in all, a pretty satisfying ending to a productive 2021 meet that allowed Virginia racing to leave 2020's entirely unsatisfying, Covid-caused non-conclusion far behind.
"We've got our foot on the gas," Colonial's John Marshall told me Tuesday afternoon.
Which might not have been entirely advisable, given the sign that greeted visitors to the track that day: "Expect heavy traffic."
But Marshall wasn't wrong. The track set a wagering record Virginia Derby day, with bettors pushing a bit shy of $4.9 million through the windows. That put the cap on a meet in which the daily average  of around $2 million wagered far exceeded previous Colonial numbers.
Karamanos and Rocco were certainly familiar names to longtime Colonial racing fans. How familiar? Oddly enough, both of them broke their Colonial maidens on the same June day in 2002. Karamanos won aboard a horse named Worldly Treasure in the second race on June 21, 2002, while Rocco scored seven races later, aboard Te Quiero Champ.
Another longtime Colonial stalwart topped the trainer standings. Hamilton Smith, who won his first Colonial race in 1997, finished with a flourish to take the training title with 10 wins. Smith won with All Threes in the first race on closing day to earn the title and complete an absolutely torrid August in New Kent. The veteran trainer was shut out in July but won with 10 of 23 Colonial starters in August to earn top honors.
Smith's late run allowed him to overhaul Michelle Lovell, a Colonial newcomer, who won with nine of 25 starters in her first extended visit to New Kent. The Kentucky-based Lovell sent out two of the 10 horses to win twice during the meet in Just Might and In Sky We Trust.
Just Might can make a pretty good case that he was horse of the meet. The Justin Phillip gelding won the Da Hoss Stakes on the turf August 2 and returned three weeks later to take the Chesapeake Stakes on the main track.
He wasn't the only two-time stakes winner of the meet, though. Eppler's Passion Play also won two stakes. His Ned Evans victory on closing day provided a neat bookend to his meet: he also won on opening day, in the Bert Allen Stakes.
Favorites had the run of the stakes on Virginia Derby day and closing day. The chalk won six of the 10 stakes, and the longest-priced stakes winner was Kitten's Joy winner Epic Luck at 7.70-1.
Epic Luck's win, though, provided one of the more joyous winner's circles of the day, as trainer Lynn Ashby celebrated with jockey Aubrie Green and owners Mark Ashby and Bill Gotwals. It was the first homebred stakes winner for the Ashbys, Lynn Ashby said.
"I'm so proud of him," she said of the two-year-old Madefromlucky gelding.
The Delaware-based Ashby had started the Pennsylvania-bred in waiver maiden claiming company at Delaware Park, and he'd won by nearly 11 lengths, prompting the trip to Colonial. Tuesday Green was able to get him to the lead early, dole out sluggish early fractions, and then come home fast for the win.
"She did a beautiful job slowing it down," Ashby said.
And then she summed up the race in a way which might also speak for many Virginia horsemen as they look back at the meet.
"Oh, that was so fun," she said. "That was so fun."
LATEST NEWS