ANGEL SUAREZ HITTING STRIDE AT DELAWARE PARK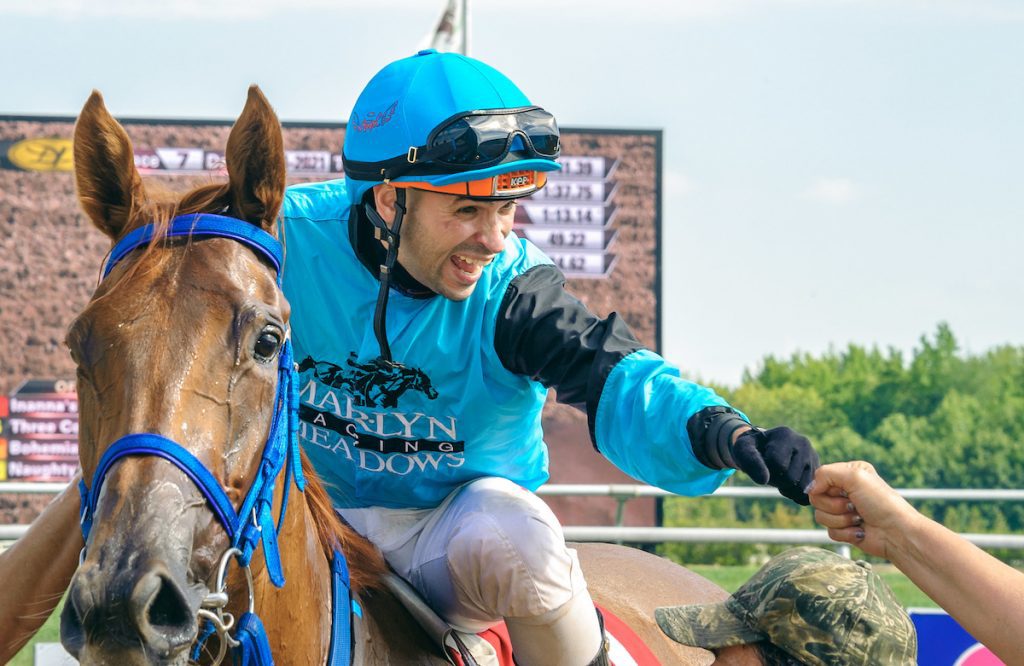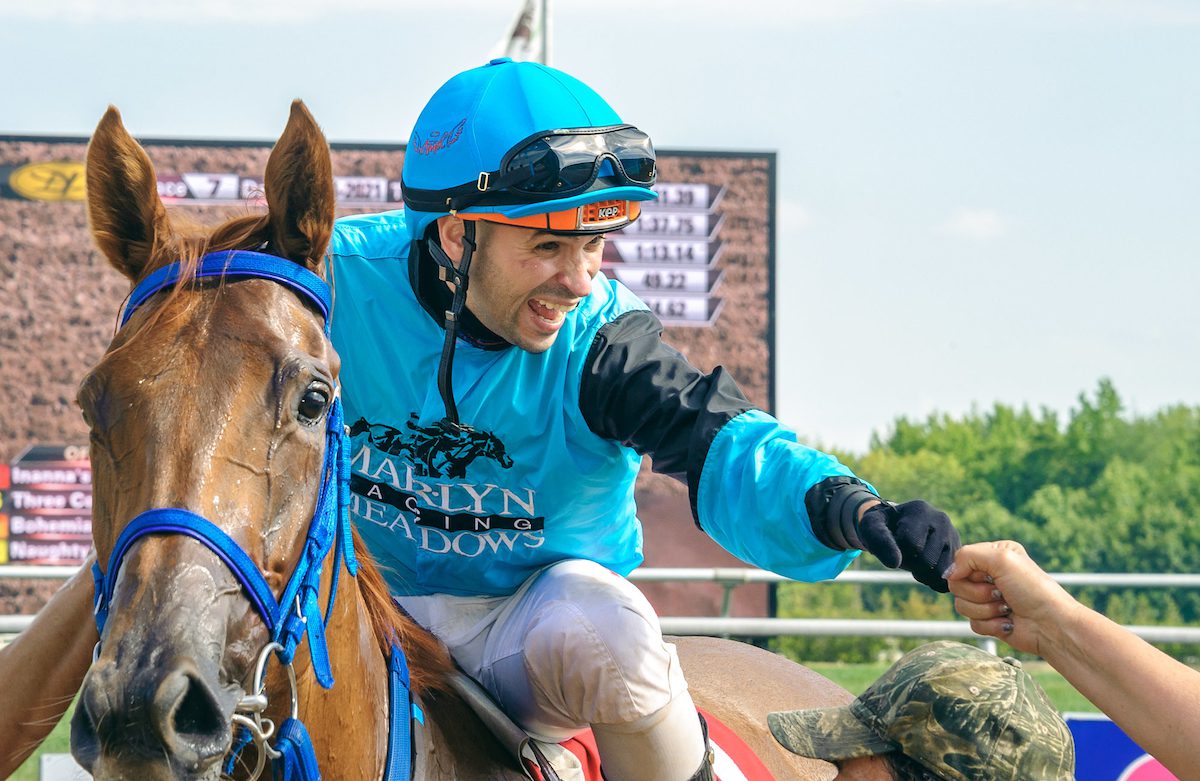 It was Stidham who had recruited Suarez to come ride at Fairgrounds. This assignment was a change for the jockey, who had been riding at Tampa the past few winters with a lot of success.
When Stidham approached him with an offer to ride at the tougher Louisiana circuit, Suarez said his reply was, "Tell me when and I will be there."
And he'd gotten off to a solid start. Suarez had won with eight of 47 starters, including two wins with Proxy, who later ran second in a pair of graded events, and the one with graded winner Pixelate.
For the 28-year-old jockey this move was a logical step in his development. Over the previous two years he had been among the jockey leaders at Tampa and Delaware. In 2019 he was fourth among Delaware jockeys by wins with 41, and he bettered that in 2020, finishing with 56 wins to tie for third overall. He also tied for fifth by wins at Monmouth Park in 2019, when he also won the Grade 3 Monmouth Oaks on Horologist.
It seemed he had recaptured the momentum he lost in 2014. That was when, after a bizarre drug-related episode, Suarez was put in a medically-induced coma for seven days while recovering from serious injuries to his liver and pancreas. Upon waking up, he found, as he put it, "[S]omething very bad had happened and I was in the middle of it."
Spared jail time by a sympathetic judge, Suarez set about rebuilding his life and career, posting more than 100 wins in 2018, 2019, and 2020, and catching the attention of high-profile trainers like Stidham.
Fate intervened, however, and the accident sidelined him until this spring. He didn't make a start in 2021 until May 26 at Delaware Park. The broken bone necessitated surgery and the insertion of a rod and screws.
"I had been through a lot of injuries in the past, but this by far was the worst injury I had suffered," Suarez recalled. "I was in incredible pain. When I came back in the spring, I felt I was healed completely, but in this business it is a mental fight when you come back from injury."
After a slow start this year at Delaware, he has regained his form and is moving up in the standings. Over the last three weeks or so – since July 25 – no other Delaware rider has posted more wins than Suarez, who won with 13 of 47 mounts between July 25 and August 17.
Overall, after winning with three of four starters August 14, he has 22 wins from 149 starters at the meet through August 17. That puts him in fourth place by wins at the meet, three ahead of Charlie Marquez and nine behind Daniel Centeno.
Beyond the injury, the trip to Louisiana had another unanticipated consequence. Suarez met Aubrie Green, a jockey who was also competing on the Louisiana circuit. After exchanging some text messages, they began dating and she came up to Delaware this summer also.
When the couple study past performances, they often talk a little smack about their chances against each other. "I have never met anyone who is as competitive as she is," Suarez said.
Complimenting others is part of Suarez's personality, and he freely acknowledges a number of individuals in addition to Stidham and Green who have helped him to further his career. These included his physical therapist in New Orleans, trainers Bernie Houghton, Randy Nunley, and Andy Simoff, and former agent John Weilbacher, to name a few.
As part of his routine, Suarez often takes a morning run on the racetrack. That both bolsters his fitness and helps him analyze how the racing strip might play on a particular day. He said, for example, that the dirt track was playing heavily against speed early in the meet. He felt that got better after the track was scraped before the big stakes weekends in July but still noted that the rail is a little heavier than the rest of the track.
Now that he is literally back in the saddle again, Suarez is thinking about both short- and long-term goals. In the short term, he hopes to build his resume, perhaps adding graded wins to that Monmouth Oaks score. That would help position him to get bigger opportunities and ideally in the long term "ride in the Kentucky Derby."
Maybe the most important thing Suarez has learned is to focus on the process, and on learning and improving.
"Every single day you learn something new, and that is why I felt I was ready to ride at Fairgrounds," the jockey said.
In the entertainment business the term "break a leg" is equivalent to saying "good luck." For a jockey the term obviously means something completely different. Although Suarez suffered the injury in a race where he was boxed in, it's looking like he'll have plenty of options in the future.
LATEST NEWS