LAKI SEEKING 8TH STAKES WIN IN CHALLEDON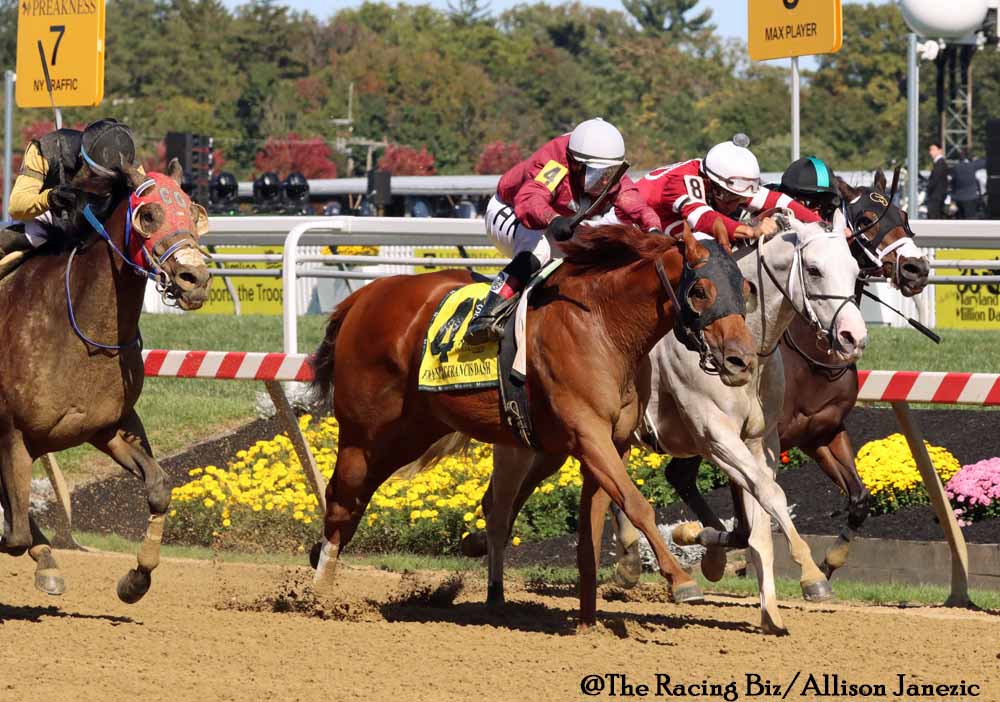 Laki finished with the most points in the MATCH Series' 3-year-old and up dirt sprint division in 2018 and 2019, earning five-figure bonuses for his connections, including trainer Damon Dilodovico. Through the first two of six scheduled events this year Laki ranks second with nine points, one behind May 15 Maryland Sprint (G3) winner Special Reserve and July 4 Lite the Fuse winner Yaupon.
"I have to borrow from [Hall of Fame NBA coach] Pat Riley and say we're going for the three-peat," Dilodovico said.   "I think it's a big accomplishment, taking on stakes horses here and there up and down the coast. It's a nice little series.
"My oldest was the one that was really pushing me to it the first year. I was looking for an easier route for him, and he was relentless with his thought process," he added. "I think we stepped into that and just started getting points here and points there and just outlasted everybody, I guess."
Laki, who began the year running third in the General George (G3) and extending his annual stakes win streak in the Frank Y. Whiteley, both at Laurel Park, finished fifth in the Maryland Sprint and was second in the Lite the Fuse under regular rider Horacio Karamanos. Yaupon, a multiple graded-stakes winner ridden by Ricardo Santana Jr., won by 1 ¾ lengths.
"We got to the half-mile point and I thought to myself, Yaupon didn't look like he was comfortable in the race. Horacio was just kind of sitting back a little bit and told me he didn't think [Yaupon] was going to fire so he didn't want to try and go around him," Dilodovico said. "He sat still and when he tried to make his move inside, he said he brushed him.
"He said Ricardo told him he thought his horse was empty until [Laki] came up inside of him. When they brushed, it re-engaged him. Unfortunately, we woke him up I guess," he added. "At the half-mile pole I was thinking, 'We're going to win this race,' and I never, ever say that. The winner is a super-impressive animal."
Laki worked four furlongs in 49.60 seconds July 22 at Pimlico for the Challedon, where he will once again have Karamanos in the irons from Post 4 in a field of six.
"He came out of the race pretty fresh. I did give him a little maintenance breeze last week, just a little something. He ran so good last time, I always battle back and forth with it but I just thought I'd do a little something. I feel like he's had enough time from that to the race to fully recover," Dilodovico said. "He's an awesome 8-year-old. He's had 35 starts, and I don't feel like that's a lot. I think that's helped us keep him in the game this long."
LATEST NEWS