HARPERS FIRST RIDE SEEKS TO DEFEND DEPUTED TESTAMONY TITLE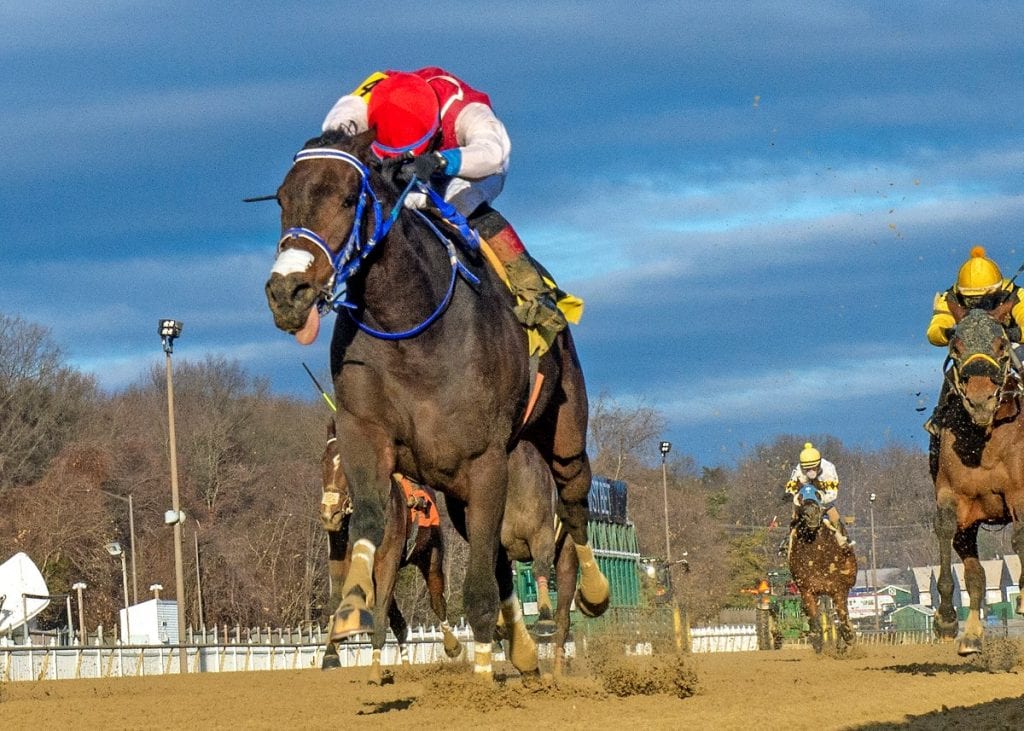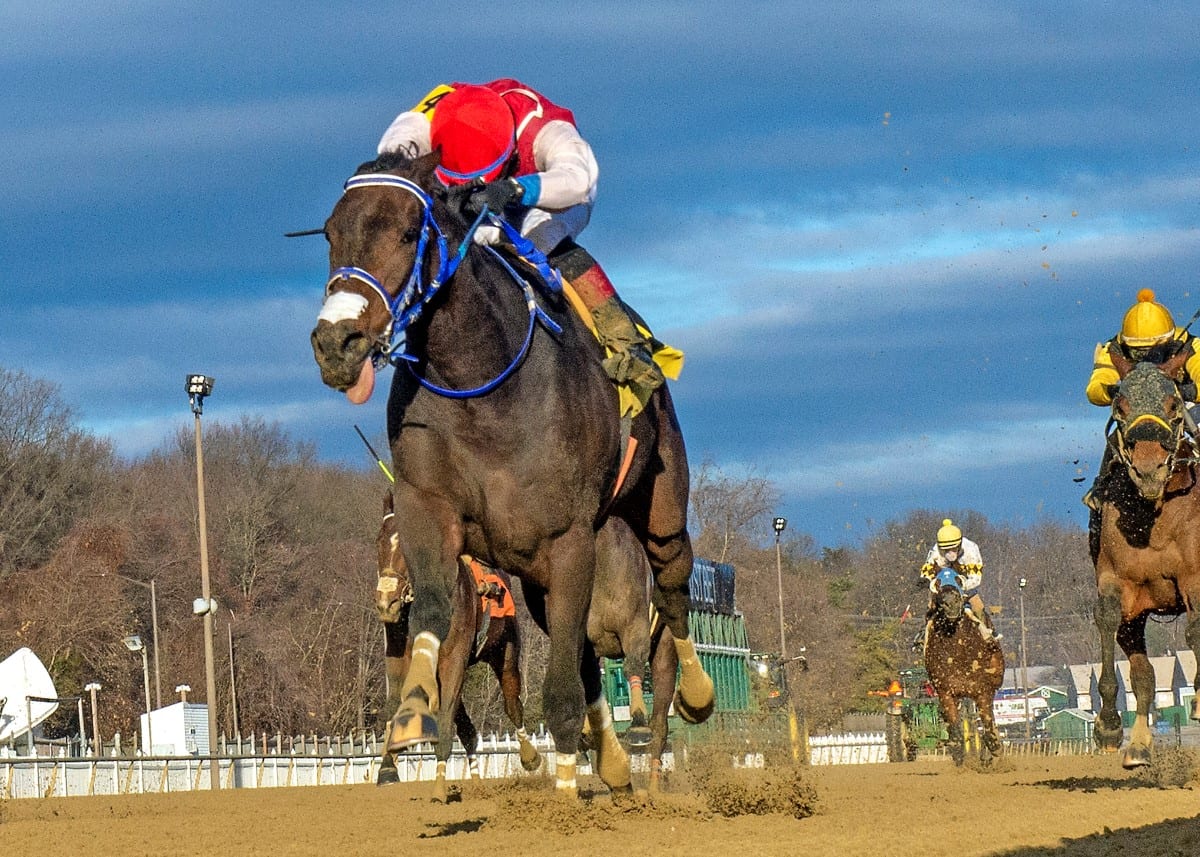 Press Release

July 29, 2021
GMP Stables, Arnold Bennewith and Cypress Creek Equine's Grade 3 winner Harpers First Ride and Maryland's leading trainer Claudio Gonzalez, who celebrated a successful reunion last month, will look to keep their mojo going Saturday in defense of last year's victory in the $100,000 Deputed Testamony at historic Pimlico Race Course.
Harpers First Ride, 5, and Gonzalez, a 44-year-old who has topped the state's overall trainer standings since 2017, have proven to be an ideal partnership. Claimed on behalf of Robert D. Bone for $30,000 out of a maiden claiming win Sept. 14, 2019 at Churchill Downs, they have teamed up for 10 wins, four in stakes, with two seconds and a third in 16 subsequent starts.
The most recent came in a 1 1/16-mile optional claiming allowance June 27 at Pimlico, where the Paynter gelding circled the field and drew off to a 1 ¼-length triumph under Angel Cruz, who has been aboard for six wins including all four stakes. Harpers First Ride had gone winless in three starts for trainer Robertino Diodoro after being sold privately prior to his run in the $3 million Pegasus World Cup (G1) Jan. 23 at Gulfstream Park.
"The owners called me and we talked about it and they asked if I would take him back, and I said, 'Yes, sure,'" Gonzalez said. "It's tough when you're a trainer and you don't know the horse. They have to figure it out. He tried his best and when he came back the horse was in really good condition.
"He's doing good. After the last race he came back really happy, like he knows he won the race," he added. "After that he's been training every day like before when I had him and I think he is in good shape for the race."
Harpers First Ride hit his best form last fall, kicked off by a popular 3 ¼-length win in the Deputed Testamony at Laurel Park, his stakes debut. Wins followed in the historic Pimlico Special (G3), Richard W. Small and Native Dancer to cap a 2020 season where he won seven of 11 races and nearly $500,000 in purse earnings.
Having had him back since a failed bid at a second straight Pimlico Special in mid-May, Gonzalez feels Harpers First Ride is rounding back to that form. Cruz is named to ride back from Post 6 of seven.
"I believe he is. I think the more time he has, he's going to prove he's going to come back to that horse," Gonzalez said. "We're working for that. We know he's got the talent. We know he can run. I believe he's going to come back like he was."
Harpers First Ride is 9-5 on the morning line and will have regular pilot Angel Cruz in the irons.
Other Deputed Testamony contenders include Magic Michael (3-1), runner-up in the Battery Park Stakes at Delaware Park last time; local favorite Cordmaker (4-1), who's earned over $600,000; and the late-running Mischief Afoot (9-2), an allowance winner last out.
LATEST NEWS