JOHN MCKEE AND FIBER SONDE'S "GREAT CROSS"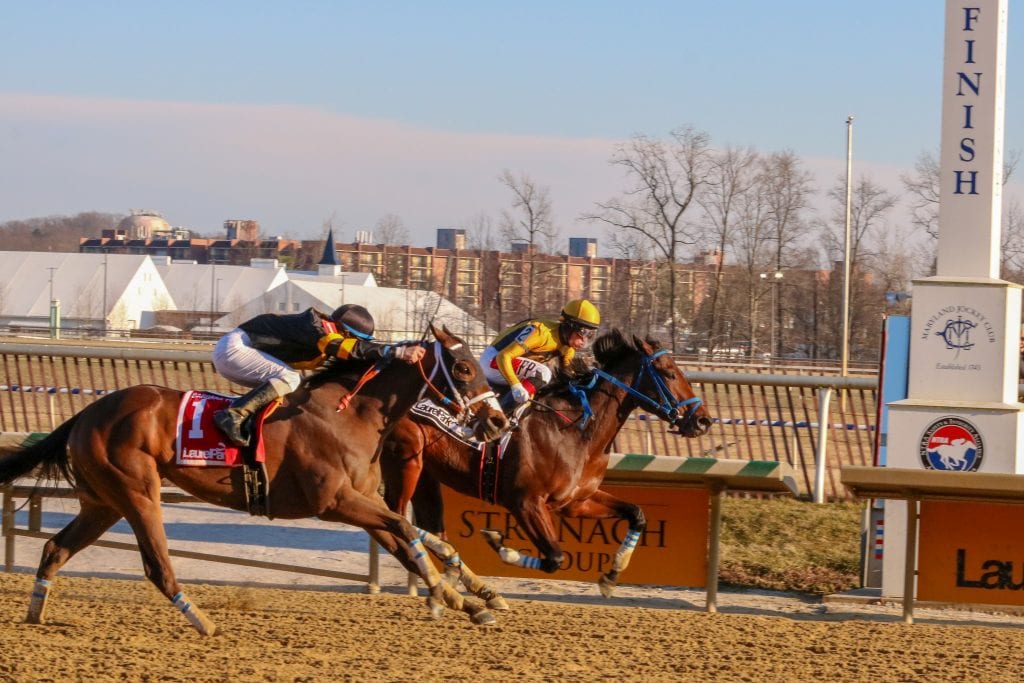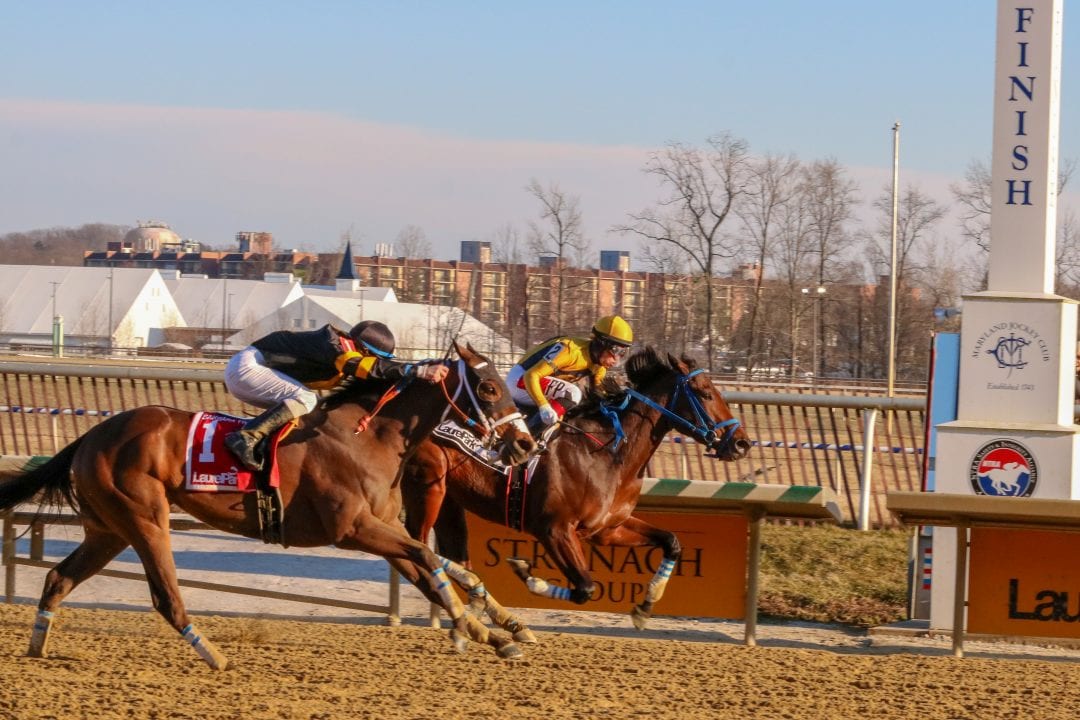 McKee stands Fiber Sonde for the bargain basement price of $1,000 at his Beau Ridge Farm. He has often sold horses that he has bred to local trainers Javier Contreras, Jeff Runco and Tim Grams. Hidden Canyon won nine of 15 starts and earned nearly $320,000 for Contreras. Born three years later, in 2013, Bullets Fever won all eight of his lifetime starts and earned over $225,000 for Runco and owner David Raim.
More recently a pair of horses that McKee bred, Late Night Pow Wow and Maud'dib, are following along similar lines for the same pair of trainers. Late Night Pow Wow won 12 of 15 starts and banked over $700,000, highlighted by a pair of Grade 3 victories, the Charles Town Oaks and the Barbara Fritchie. Her full-brother, Muad'dib, now four years old, has won all five of his career outings for Runco and Raim.
"I've always liked the Indian Charlie mares," McKee said. "I've been really fortunate with Fiber Sonde and that's been a great cross for me, so why would I change anything? Ghost Canyon has been a really good broodmare for me and she's had a couple of more since Bullets Fever and I think Jeff has both of them. Holy Pow Wow has since had a yearling filly, and I sold a half-interest in her to [his wife] Cyndi. I've been able to get a pretty good amount for those other foals out of her, so I think Cyndi got a bargain."
Late Night Pow Wow won a two-turn maiden special weight event in her career debut at Charles Town then later thrived in two-turn stakes locally, taking both the Charles Town Oaks and the West Virginia Cavada Breeders Classic before taking her talents to Maryland where she won three more stakes, including the Barbara Fritchie. Muad'dib has won all five of his starts going two turns for Runco and seems destined to make his career stakes debut in the near future.
In her first start earlier this month, Fiona Bella, rallied to finish second in a one-turn maiden special weight dash for state-bred sophomore fillies in a promising debut for Contreras.
"I thought that race would be a little short for her," Contreras said. "But she really ran well and finished well. I think she's going to be much better going two turns here. But I wanted to get her a race, and she should benefit from it."
Just as human siblings often are dissimilar in personality, so, too, are equine sibs. Contreras finds the contrast between big sis Late Night Pow Wow and little sis Fiona Bella somewhat remarkable.
"Honestly, she's nothing like Late Night," the trainer said. "She's a very temperamental filly. She's like a princess. She wants everything her way. Late Night was actually really calm and well-mannered and she was a pleasure to be around. Fiona Bella is nothing like that. She has to do everything her way or she's not happy."
McKee has generally kept many of the horses that he's bred, often enjoying great success. Runners like Rachel's Turn, Flirting Song, Shutupn'kissme and Youthinkthatsfunny all are homebreds he's won stakes with. He sports over 500 wins and nearly $10 million as an owner.
But McKee has also been quick to sell some of his top yearlings privately, with Late Night Pow Wow, Hidden Canyon, Bullets Fever and Muad'dib combining to earn well over $1 million and two of them, thus far at least, have yet to taste defeat. McKee has continued to sell their full-siblings, the latest to his wife.
"Javier and Jeff basically know I'm always going to look to sell some of the good ones and they can come by and take a look at them," McKee said. "But it's basically going to come down to who brings the check first. Holy Pow Wow has basically been bred every-other-year. That seems to work best for her. She's got a yearling by her side right now. Cyndi wanted her, so I sold her a half-interest. I think she got a fair price."
LATEST NEWS