GENARO: THE HITS THAT KEEP oN COMING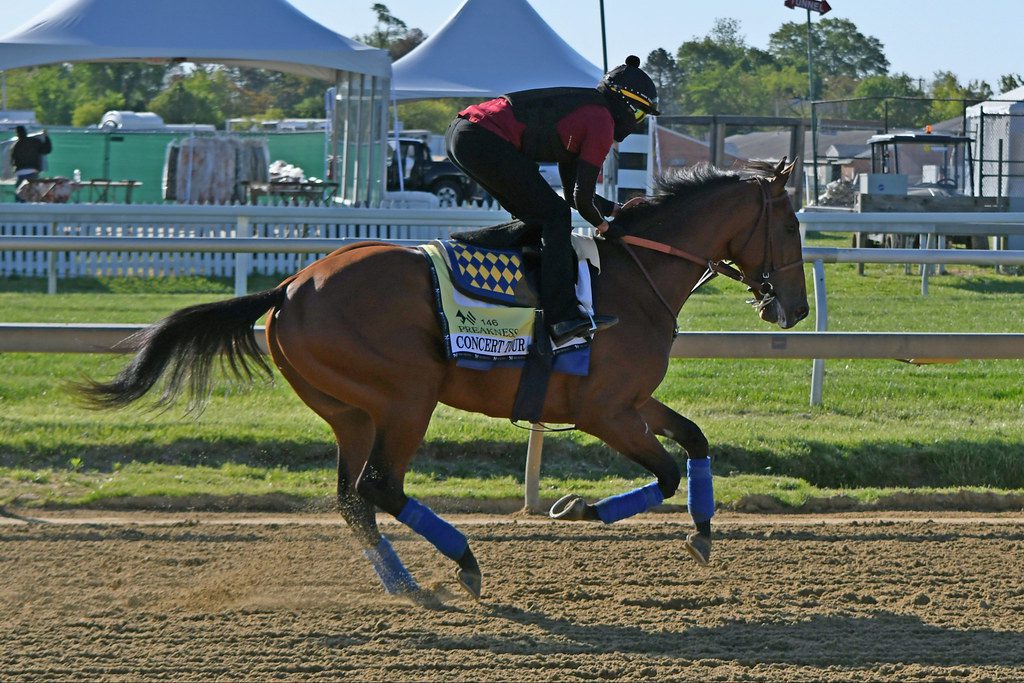 As with so much in racing over the last decade, most roads lead to Bob Baffert. There he was, winning the Kentucky Derby again, even in a year when maybe he wasn't supposed to. Would he contend for a third Triple Crown in seven years? How much scrutiny would he attract, given the spate of medication overages he's accrued over the last couple of years? How heavily would hang the Justify specter, the uneasy sense that Baffert's most recent Triple Crown was perhaps tainted by an unpunished positive in the 2018 Santa Anita Derby, a positive that according to all rules of common sense should have led to a disqualification, leaving the horse without the qualifying points to even run in the Kentucky Derby?
Ghosts of medication positives past retreated gratefully on Sunday, May 9, when the ghoulish nightmare of medication positives present appeared with the news of a betamethasone overage in Derby winner Medina Spirit, and the ensuing 10 days have provided writers and editors with no shortage of headlines, even without the assist of PR prompts.
Churchill Downs forbade Baffert from entering horses. 1/ST Racing (fka The Stronach Group) said Medina Spirit could run in the Preakness if the horse passed a series of entrance exams. Medina Spirit lost the Preakness, as did Baffert's other runner Concert Tour.
In a wholly unrelated move (I kid), the New York Racing Association followed the lead of Churchill Downs (has that sentence ever been written before?) and prohibited Baffert from running horses or having stalls at Belmont Park or Saratoga Race Course, leading the most cynical among us to ponder whether a similar decision would have been made had Medina Spirit won the Preakness. Baffert made eight starts at Saratoga in 2020 and two the year before, and similar numbers at Belmont.
Baffert got Limericked, an honor usually reserved for events of national and international import.
Cancellation's a menacing force;
The libs are behind it, of course.
Wherever you are
It's never too far;
Look out! It is drugging your horse

— Limericking (@Limericking) May 10, 2021
He even got his own SNL skit.
But wait! There's more!
On the day of the Preakness, The New Yorker published "Can Horse Racing Survive?"  Written by Pulitzer Prize winner William Finnegan, the article resurrected the early 2019 racing surface debacle at Santa Anita Park, no doubt informing hundreds of thousands of New Yorker readers of a catastrophe of which they'd previously been blissfully unaware.
Two days later, the New York State Gaming Commission concluded its years-long investigation into allegations that trainer Linda Rice paid employees in the NYRA racing office for information about entries so that she could decide where best to run her horses. Rice was fined $50,000 and the Commission ruled that her license in New York would be suspended for a minimum of three years, news that even made it to Reddit, with one user asking of the Rice and Baffert news, "What's with all this accountability in horse racing lately? Are things changing for the better?" and another responding, trenchantly, "This is one of those things, seemingly, they announce in tandem to look like they're being tough on cheaters. Except Rice had conversations about fields. Baffert doped."
Like a lot of us involved in racing, I've been asked repeatedly about Medina Spirit over the last week, asked by people with less than a passing interest in the sport. I've been asked what I think about Baffert. I've been asked about betamethasone and picograms. No one seems particularly shocked at the possibility that a Kentucky Derby-winning horse ran with medication in his system that wasn't supposed to be there.
And so on we slog, so desperate for something positive (sorry) that we dissolved in rapture when Flavien Prat thanked a pony girl and a groom after he won the Preakness on Rombauer. As a friend texted me that night, "How low are everyone's expectations that they're enamored of Flavien for thanking the groom and pony girl?"
Prat's comments are a welcome departure from millionaire trainers who blame their grooms for medication overages, but still, there's an almost Stockholm Syndrome-like longing to be rewarded by a sport that so regularly lets us down.
How low are everyone's expectations? As low, maybe, as the probability that the various entities in charge of Thoroughbred racing in this country might actually take all of this seriously and act in a way that is productive and not just performative.
LATEST NEWS