TESIO Stakes RETURNS TO PIMLICO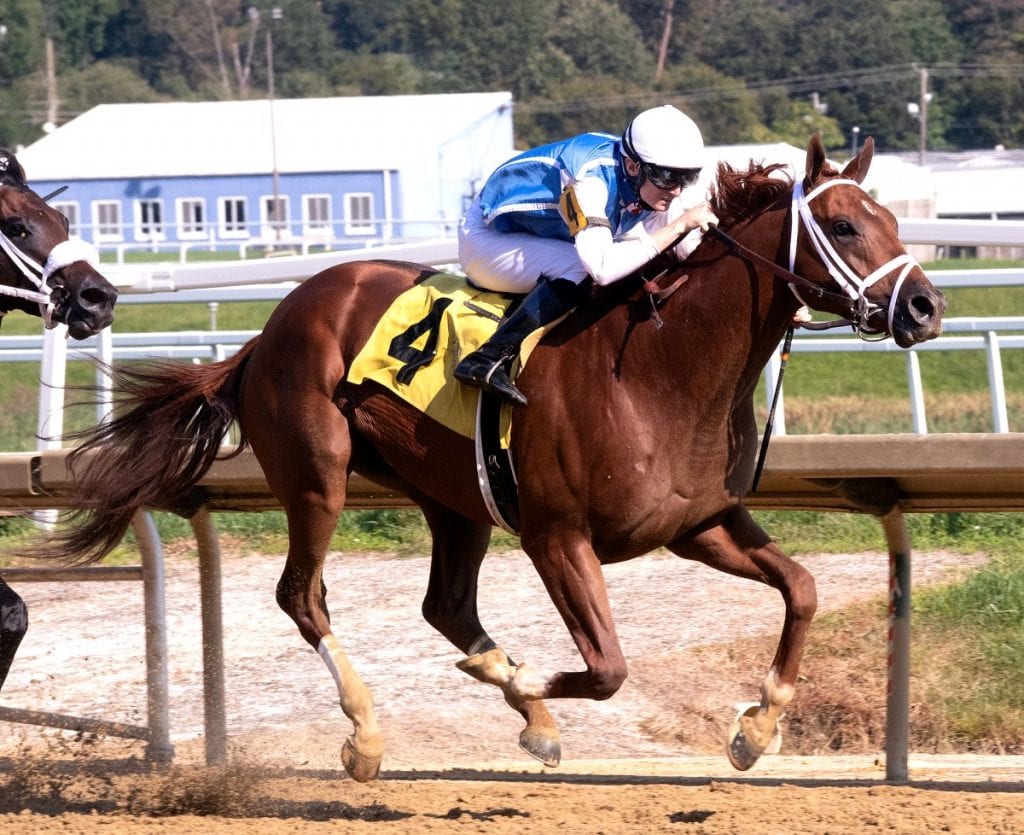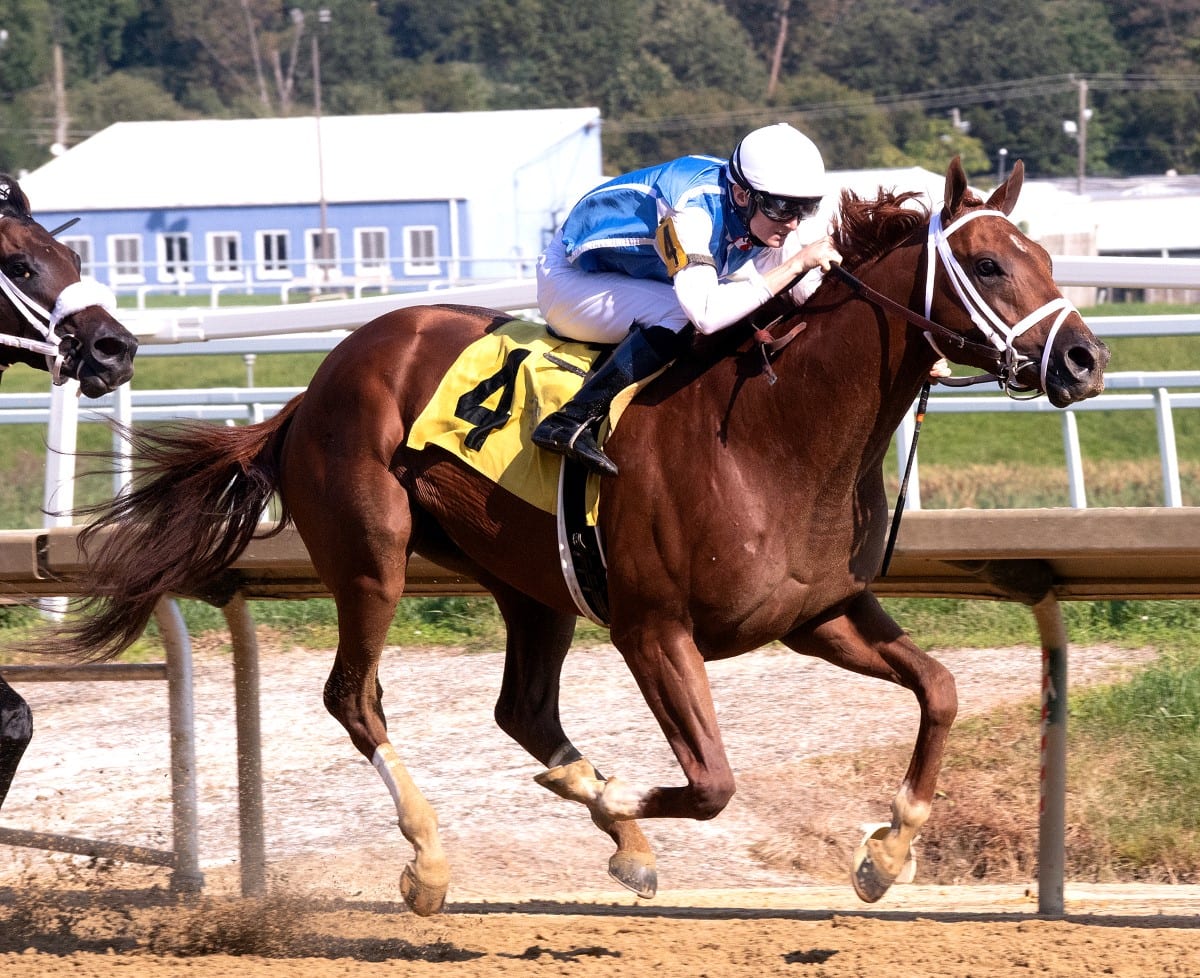 Press Release

April 18, 2021
For the first time since 2015, Maryland's local audition for the 146th Preakness Stakes (G1) will provide horses with an opportunity to prep over the same legendary Pimlico Race Course main track that serves as home for the Middle Jewel of the Triple Crown.
The $125,000 Federico Tesio Stakes headlines seven stakes worth $750,000 in purses on the Spring Stakes Spectacular program Saturday, April 24, originally scheduled to be run at Laurel Park. With the ongoing evaluation of Laurel's main track, live racing has been shifted to Pimlico effective Thursday, April 22.
Laurel's spring meet, delayed seven days to an April 8 opening amid an equine herpesvirus (EHV-1) quarantine, was scheduled to run through May 2. The Preakness Meet at Pimlico is scheduled for Thursdays – Sundays through May 31, with no live racing Sunday, May 16 or Thursday, May 27, and a special Memorial Day holiday program Monday, May 31.
The 1 1/8-mile Tesio – named for the noted Italian breeder, owner and trainer whose homebreds Nearco and Ribot dominate Thoroughbred bloodlines around the world – debuted at Pimlico in 1981 and stayed every year but two through 2015. Laurel Park hosted the Tesio in 1987 and 1989 and each year since 2016.
For the sixth straight year, the Tesio will serve as a 'Win and In' qualifier for Triple Crown-nominated 3-year-olds to the 1 3/16-mile Preakness Stakes Saturday, May 15. Among the horses under consideration are Grade 2 winner Brooklyn Strong, Grade 3-placed Tarantino, stakes winners Hello Hot Rod and Maythehorsebwithu, and stakes-placed Tiz Mandate.
All five horses are Triple Crown nominated, with Laurel Park-based Maythehorsebwithu and Tiz Mandate's eligibility coming at the late March 29 deadline. Shackled Love, another Laurel horse that beat Maythehorsebwithu in the March 13 Private Terms, is also being pointed to the Tesio.
Laurel-based trainer Lacey Gaudet was an assistant to her late father when Eddie Gaudet won the 2011 Tesio at Pimlico with Maryland-bred Concealed Identity, owned by his wife, Lacey's mother Linda, along with Morris Bailey. Sheldon Russell, still part of Maryland's jockey colony, was the rider.
The Tesio was actually the second straight win at Pimlico for Concealed Identity, a two-length triumph over Ruler On Ice, who would go on to capture the Belmont Stakes (G1). It would be the only Preakness appearance for Eddie Gaudet, patriarch of one of Maryland's best-known and respected racing families.
"I remember my mom and I discussing, 'OK, this is our goal. If he can win going two turns, and then win the Tesio, we'll go to the Preakness. It was the local prep and it we decided that if we won it, we'd go," Lacey Gaudet said. "It was fairly cool. There was a lot of personal sentiment at the time. Sheldon had rode him for us and if you watch the replay when he comes past where we stand in the regular winner's circle at the wire, Sheldon kind of pointed over at us.
"He won convincingly," she added. "Sheldon pointed at us as he crossed the wire for the Tesio because it was like, 'OK, guys. We get to have fun now.' It was really cool and it definitely gave us a confidence booster that he won over the racetrack. He was essentially the only horse going into the Preakness winning two in a row and at the track. It was exciting."
Serving as the Tesio's co-headliner on the Spring Stakes Spectacular program is the $125,000 Weber City Miss, a 'Win and In' qualifier for 3-year-old fillies to the $250,000 Black-Eyed Susan (G2) Friday, May 14 at Pimlico. Each of the first four Weber City Miss winners since its 2016 debut have gone on to run in the Black-Eyed Susan including Lights of Medina, second by a head in 2017. Grand Cru Classe did not race in last year's Black-Eyed Susan.
Spring Stakes Spectacular includes a pair of $100,0000 dirt sprints, Frank Y. Whiteley for 3-year-olds and up and Primonetta for fillies and mares 3 and older. With the change in venue, the Whiteley has been shortened from seven to six furlongs, same as the Primonetta.
Also scheduled are the first three turf stakes of the year – the $100,000 Henry S. Clark for 3-year-olds and up and $100,000 Dahlia for females 3 and older, both at a mile, and $100,000 King T. Leatherbury for 3-year-olds and up, carded for 5 ½ furlongs at Laurel but to be contested at five furlongs at Pimlico.
The Preakness highlights a program of 10 stakes, six graded, worth $2.25 million Saturday, May 15 that includes the 120th edition of the $250,000 Dinner Party (G2) for 3-year-olds and up on turf, Pimlico's oldest stakes race and the eighth-oldest in the country, debuting in 1870.
Other graded-stakes on the Preakness undercard are the $200,000 Chick Lang (G3) for 3-year-olds sprinting six furlongs, $150,000 Gallorette (G3) for fillies and mares 3 and up going 1 1/16 miles on the grass, $150,000 Maryland Sprint (G3) at six furlongs for 3-year-olds and up, and $100,000 Arabian Derby (G1) for Arabian 3-year-olds at 1 1/16 miles.
A total of six stakes, four graded, worth $1 million in purses help comprise the May 14 Black-Eyed Susan Day card, including the historic $250,000 Pimlico Special (G3) for 3-year-olds and up at 1 3/16 miles, $150,000 Miss Preakness (G3) for 3-year-old fillies sprinting six furlongs, and $150,000 Allaire du Pont (G3) for fillies and mares 3 and up going 1 1/8 miles.
LATEST NEWS