HELLO HOT ROD TO RETURN HOME FOR TESIO STAKES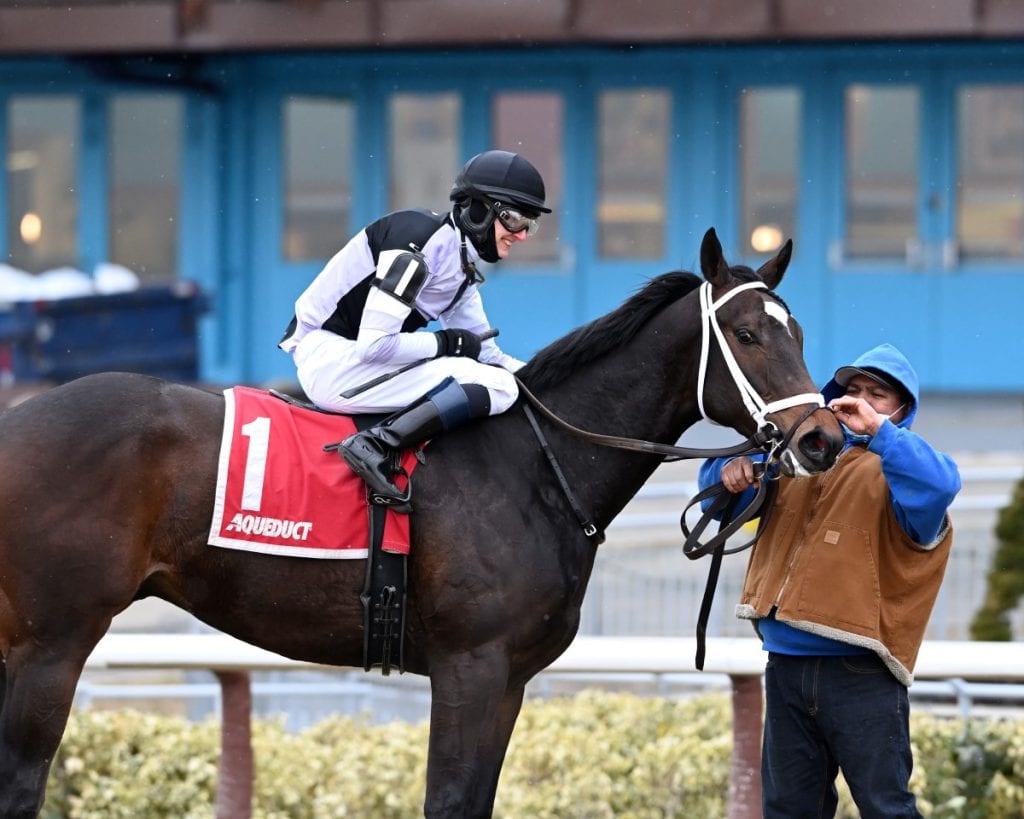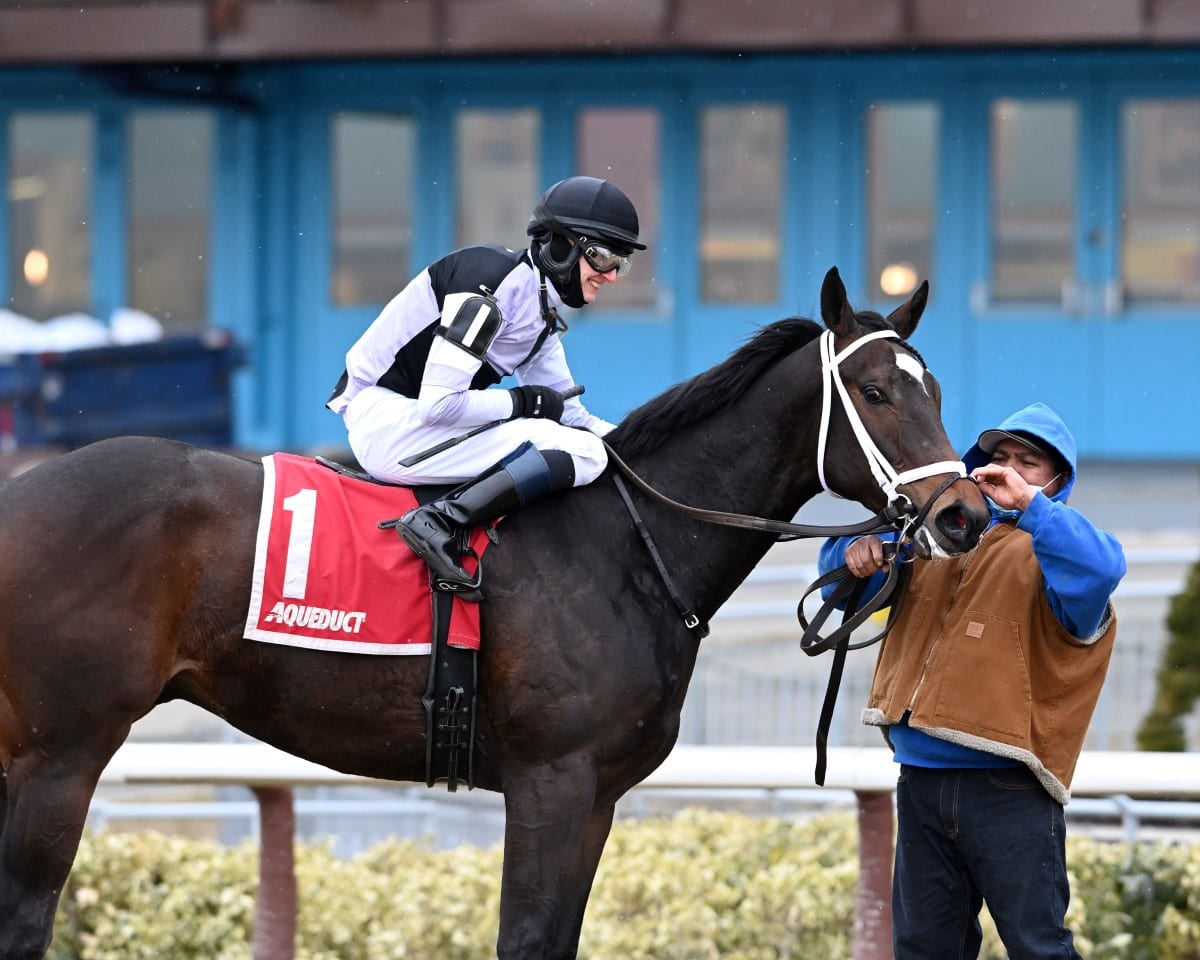 "This horse is a superstar," Sharp says. "I don't think his performance at Laurel [where he won twice] or at Aqueduct [where he won the Jimmy Winkfield Stakes January 31] is even close to what he's going to be."
If Sharp is right – if Hello Hot Rod is going to be that kind of horse – his road to proving it will start soon. Sharp and trainer Shawn Davis have targeted the $125,000, 1 1/8-mile Federico Tesio Stakes, which takes place April 24 at Laurel Park, for Hello Hot Rod's next start and first in Sharp's colors. The Tesio confers upon the winner automatic entry to the Grade 1, $1 million Preakness Stakes.
Sharp, who says he's "involved in the public markets," including mergers and acquisitions and fraud investigation, lives in Arizona. His racing stock is mostly based there during the winter. His operation has mostly had more modest sorts; according to Equibase, Sharp's runners have earned $245,721 while winning 18 times since 2015.
So it may seem odd that he dropped that sort of coin on a Maryland-bred at a Kentucky sale. Credit goes to his bloodstock agent.
"Charlie Allen called me up and said, 'You gotta get this horse,'" Sharp recalls. He says that he'd hoped to grab Hello Hot Rod for $275,000 and may not have been in the running much past the final price.
Now he calls what may be about to happen "my biggest moment in racing to date." He's even given Hello Hot Rod his own Twitter account.
It's no small matter, asking a horse who's never been two turns to try that for the first time off a nearly-three-month break. But Sharp points out that his horse will arrive with eight works under his belt since the purchase.
That lengthy list of works includes a pair of five-furlong moves March 21 at Keeneland and April 2 at The Thoroughbred Center and a six-furlong breeze in 1:13.00 April 10 back at Keeneland. That last came with jockey Drayden Van Dyke in the irons.
"Drayden couldn't have been more upbeat," Sharp said.
Nor could Van Dyke's agent, Hall of Fame jockey Gary Stevens. "I love him," Stevens said of the horse.
Van Dyke won't be aboard in the Tesio, however. Because of the Covid-19 pandemic, the Maryland Jockey Club has mandated that out-of-town jockeys seeking to ride at Laurel quarantine in Maryland for five days prior to riding at the track – a bridge too far for the Kentucky-based rider, what with Churchill Downs opening April 24 and Van Dyke slated to have a Kentucky Derby mount May 1 with Jeff Ruby Steaks winner Like the King.
Regardless of who's aboard, Hello Hot Rod should feel right at home in the Tesio. He began his career at Laurel Park, racing for trainer Brittany Russell, who also co-owned him along with Dark Horse Racing LLC. He won twice in three starts there before winning the Winkfield and then being sold.
And winning at Laurel runs in the family. His big sister, Hello Beautiful – also trained by Russell and initially owned by her and Dark Horse – has won seven of eight starts over the Laurel main track, including five stakes. Both are out of the Tiznow mare Hello Now and were bred by Hillwood Stables LLC.
Sharp says that he expects Hello Hot Rod to run a big race in the Tesio and that, win, lose, or draw, he'll likely run next in the Preakness.
"He'd have to perform pretty badly, or come out of it badly, not to go forward," the owner says.
Sharp says his charge will come to Maryland the Thursday before the Tesio and get "a romp over the track" on Friday. Sharp and trainer Shawn Davis are also coming for the race, which perhaps says as much as anything about their hopes.
As excited as he is for the present, though, Sharp is perhaps even more enthusiastic about Hello Hot Rod's future.
"Is he good enough to win the Preakness? I don't know; hard to say," the owner says. "But I suspect come Breeders' Cup time, everybody will know who this horse is."
LATEST NEWS