LAUREL: WORKOUTS BARRED AS MJC ASSESSES SURFACE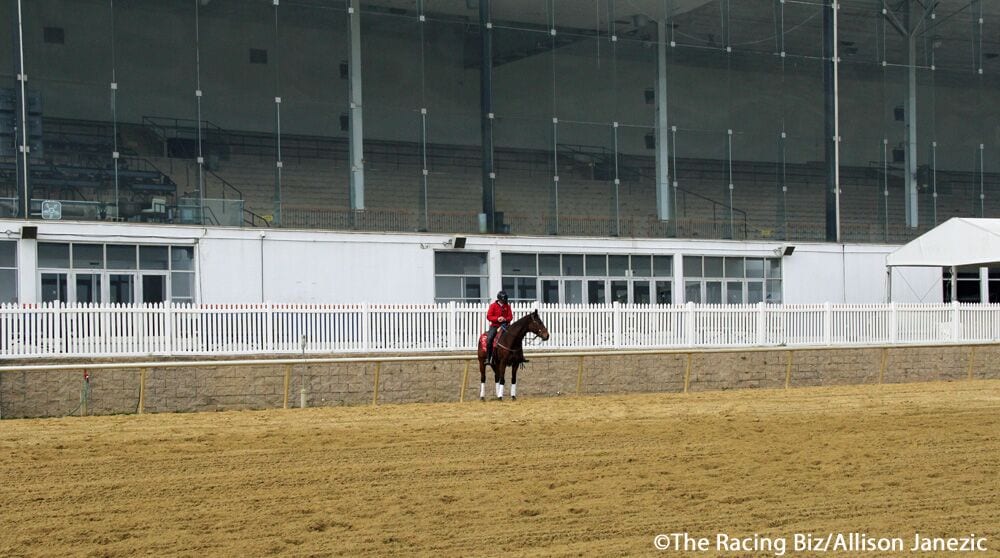 Press Release

April 15, 2021
Laurel Park did not allow workouts Wednesday or Thursday, the track permitting only gallopers. In light of that, and some horsemen's complaints about the surface of the main track, the Maryland Jockey Club issued the following statement Wednesday night:
"1/ST RACING and the Maryland Jockey Club, as part of regular track maintenance protocols, have identified that the main track at Laurel Park has not responded sufficiently to the necessary repairs following wintertime cushion changes.
"While we work to assess cushion replacement options in consultation with Dr. Mick Peterson from the Racing Surfaces Testing Laboratory, the track will be available for gallopers only, tomorrow morning, Thursday, April 15.  No workouts will be permitted until further notice.
"Dennis Moore, 1/ST RACING's senior Track Superintendent and MJC's Chris Bosley will work directly with Dr. Peterson to oversee the assessment.  We anticipate more complete project details during the day on April 15 and will be sure to provide relevant updates in a timely manner. We appreciate the impact this will have on our horsemen and we thank you in advance for your patience and trust."
LATEST NEWS