SHACKLED LOVE GIVES CHARLIE MARQUEZ FIRST STAKES WIN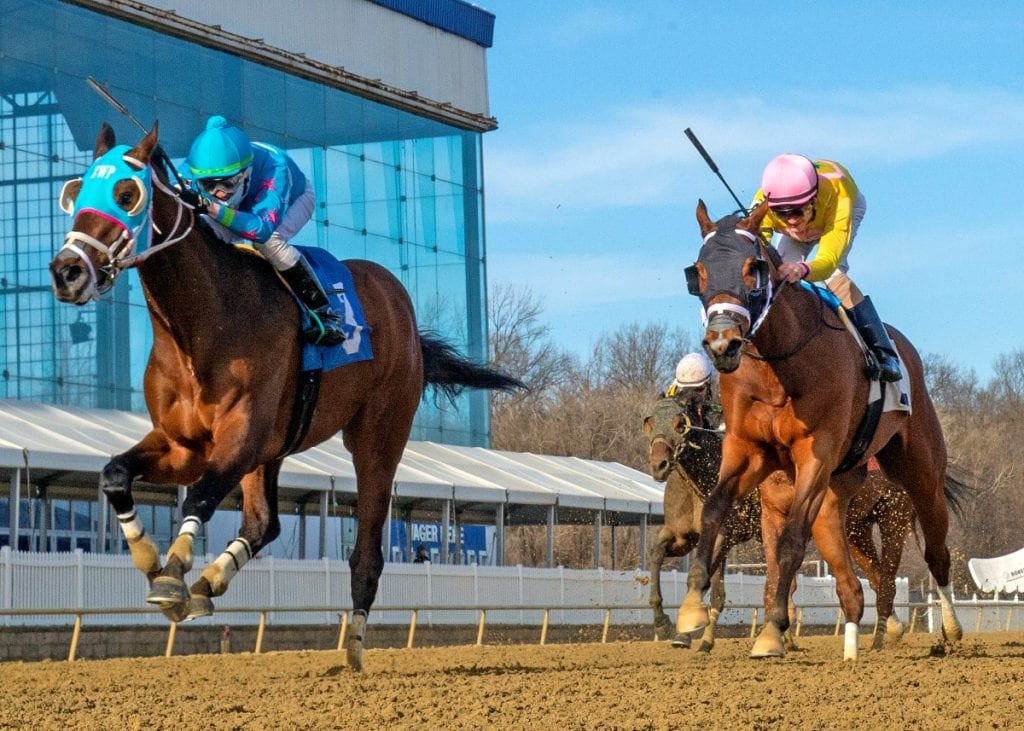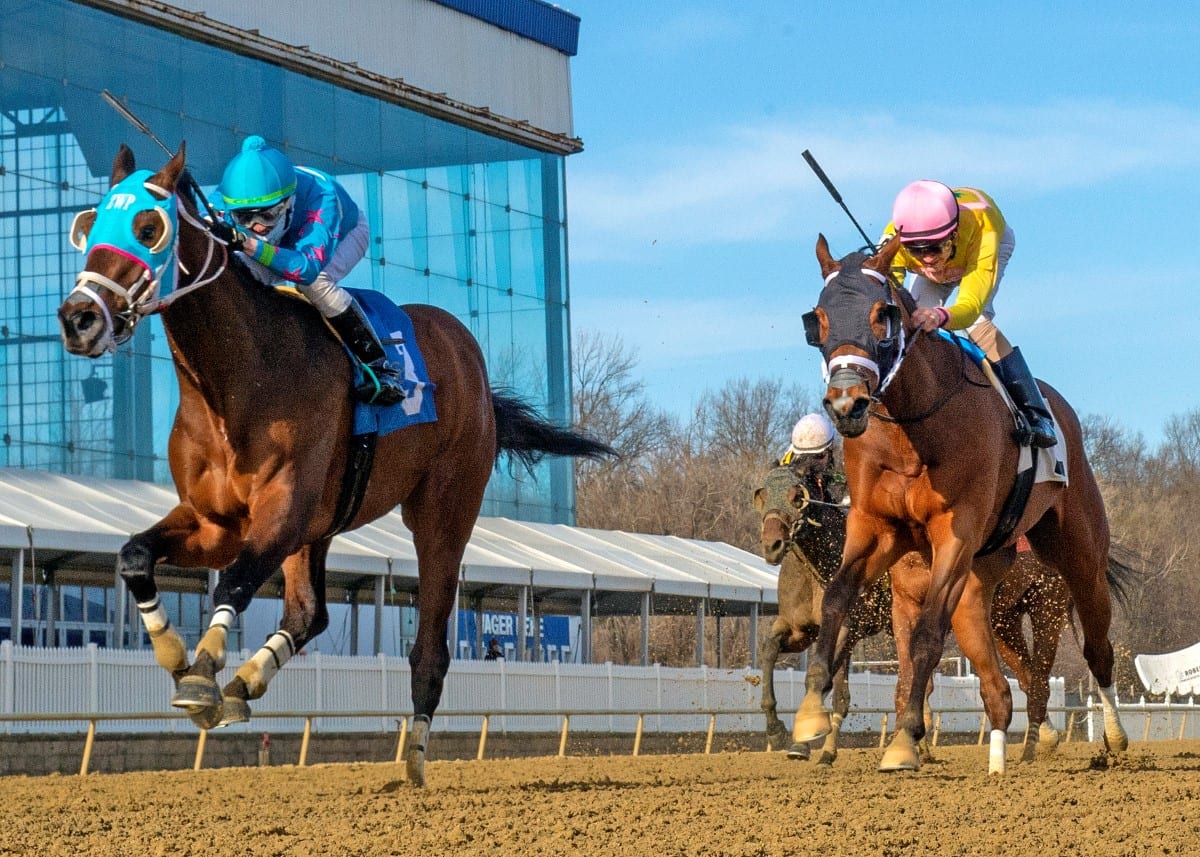 A Maryland-bred sophomore son of Shackleford out of the Not for Love mare Steady N Love, Shackled Love had been overlooked as the second-longest shot on the board in the Private Terms, named for the talented Charlie Hadry trainee who captured his career debut at Laurel Park on Thanksgiving Day, 1987 and was the beaten favorite in the 1988 Kentucky Derby. Shackled Love is a homebred for ZWP Stable and Non Stop Stable.
Shackled Love had graduated in his career debut for trainer Gary Capuano at Delaware Park last fall, but he had been winless in four attempts against winners since.
In the Private Terms, Shackled Love broke alertly to press the pace of the favorite, Maythehorsebwithu. He stuck a head in front after three-quarters of a mile in 1:11.70, engaged in a spirited battle with that rival, and gradually prevailed, winning by a half-length in 1:43.56 for 1 1/16 miles.
"I wanted to break well and sit just off Sheldon's horse [Maythehorsebwithu]," Marquez said. "We were going pretty easy down the backside. I didn't want to get in a duel with Sheldon's horse. Turning for home, my horse started to drift a little, but he just kept fighting. Maybe he saw that other horse come back inside of him. I don't know but he dug in for me late."
The top pair was two lengths clear of show horse Excellorator, who finished third.
Shackled Love returned his backers $45.60 to win. The one-dollar exacta, with the even-money favorite in second, returned $58.60.
While Marquez may have been unaccustomed to stakes success prior to steering Shackled Love to victory in the Private Terms, Capuano has been down the Triple Crown Trail before. He nearly won a pair of those events with Captain Bodgit in 1997, the beaten favorite in both the Kentucky Derby and Preakness Stakes.
Of course, Captain Bodgit was a proven commodity long before the Derby, having won both the Florida Derby and Wood Memorial. Capuano was cautious not to compare the two sophomores just yet. Shackled Love will likely be pointed for the Federico Tesio Stakes here on April 17, a "Win & You're In" race for the Preakness.
"We were supposed to go in an allowance race on Friday, but they cancelled the card," Capuano said of Shackled Love, who now owns two wins and nearly $110,000 banked from six lifetime outings. "It just worked out great for us that they did because he would have run yesterday if they hadn't cancelled. I thought he came out of a tough race [won by Boss Logic]. He really ran well that day. I thought he would run okay in here, but I thought Brittany's horse [Maythehorsebwithu] and Trombetta's horse [Royal Number] were both going to be tough to beat."
In fact, both had beaten Shackled Love previously, Royal Number having done so two back and Maythehorsebwithu having bested him three back.
Soon after the gates opened in the Private Terms, Maythehorsebwithu [Sheldon Russell] and Shackled Love both displayed the best early speed and the two were side-by-wide through the clubhouse turn and down the backside while strolling through modest fractions of 23.97, 47.55 and 1:11.75 for the first three calls.
Marquez said that he had wanted to stay within close proximity to the even-money choice. Shackled Love had been able to do so without being used hard.
At the top of the lane, Shackled Love collared Maythehorsebwithu and the Capuano trainee looked poised to draw clear from the favorite. But Maythehorsebwithu battled back along the rail and refused to give way, although eventually it was the 21-1 outsider who prevailed by a neck in 1:43.56 for the one-mile and one-sixteenth over the fast main track.
"I wanted to be close early, but I really did not want to push him too much," Marquez said after notching his second win on the card and the 94th of his career. "He was going really easily. When we turned for home, I knew I had more horse. But Sheldon's horse just wouldn't go away, and I think there was another horse coming on the outside. I was so happy that he won. My first stakes win — I still can't believe it. I'm still speechless."
LATEST NEWS