CORDMAKER REGAINS WINNING WAYS IN JOHNSON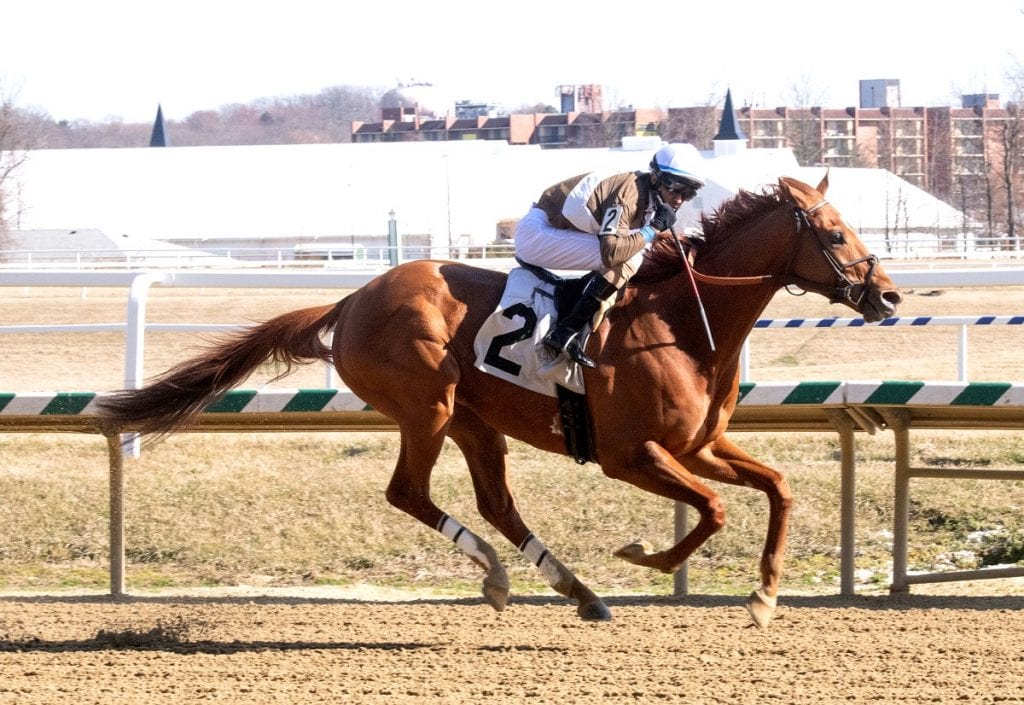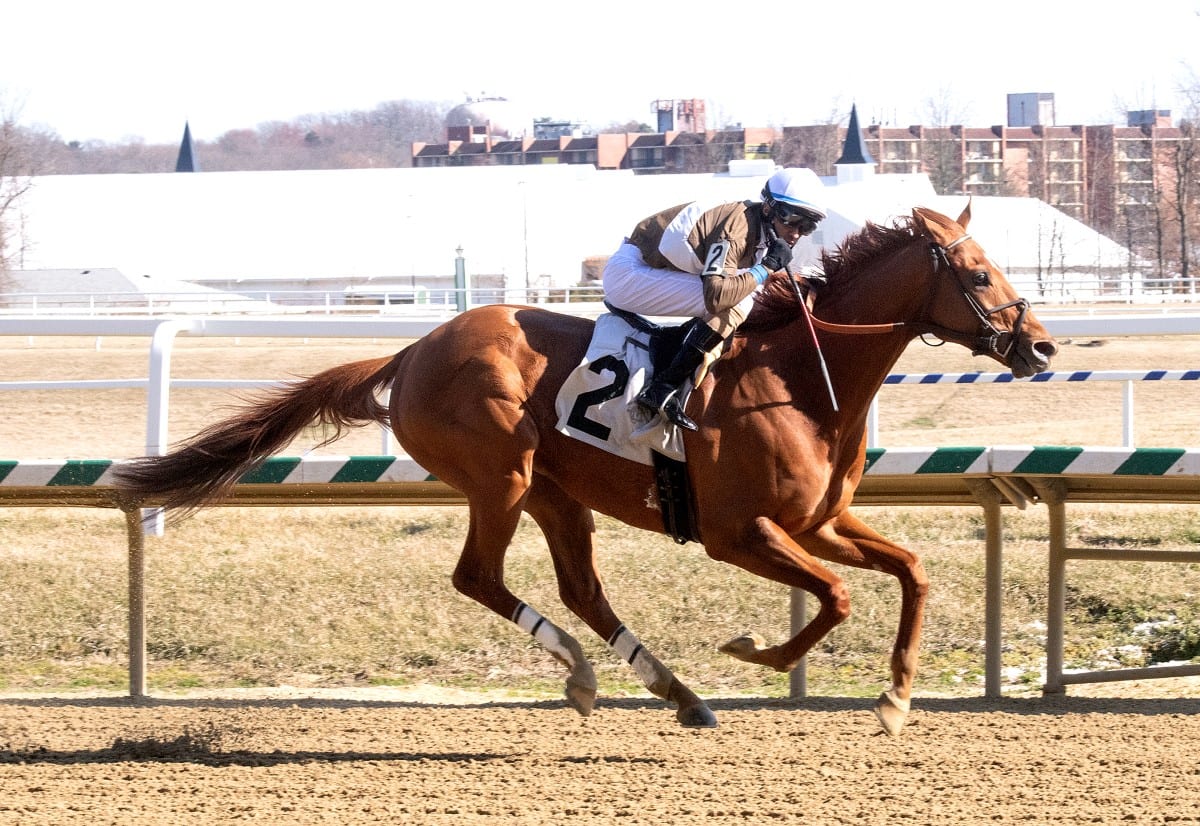 Ted Black

March 13, 2021
Heading into the latest renewal of the $100,000 Harrison Johnson Memorial at Laurel Park on Saturday afternoon, trainer Rodney Jenkins and jockey Victor Carasco had pondered attempting different tactics with Cordmaker. The durable six-year-old Curlin gelding had been unlucky in his most recent starts when attempting to rally from well off the pace.
Bolstered by a sharp three-furlong, 35-second bullet workout one week ago, Cordmaker was poised to display some early speed at the outset of the nine-furlong affair for older runners.
When the gates opened, rider Victor Carrasco and Cordmaker knew precisely what to do. The duo wrestled command along the rail from Galerio through the clubhouse turn, set moderate fractions, and kept their rivals at bay down the backside and through the lane to a one-length score in 1:49.37.
"Once he broke that sharp I just let him carry me to the front," Carrasco said of Cordmaker, who recorded his first win in three starts this year and now owns a 9-4-6 slate and nearly $590,000 banked from 28 career outings. "There didn't look like much speed in there, so once he broke, I thought he could make the front and not have to get pressed too hard."
Cordmaker led at every call, with Galerio in second and Dixie Drawl in third — again at every call. Time for the half-mile was 49.34 seconds, and three-quarters went in 1:13.58.
"I thought he was going easily," Carrasco said. "When we turned for home I still had a lot of horse left."
Running time for the nine furlongs was 1:49.37. Cordmaker, the lukewarm favorite, paid $8.60 to win and topped an exacta that returned $19.60 for a buck.
Jenkins is accustomed to being joined by owner Ellen Charles in the winner's circle when Cordmaker prevails, but the conditioner said that his longtime business partner was idle after getting her second COVID-19 vaccination the day before. Even without Charles' normal accompanyment in the winners circle, Jenkins was pleased to see Cordmaker end a prolonged drought dating back to his victory in the Governor's Day Stakes at Delaware Park on Sep. 28, 2019.
"This horse has had more bad luck than any horse has ever had any luck," Jenkins said. "We had been training him recently to show a little more speed. Of course, anytime you look at a race on paper and think there isn't much speed, then everyone wants to go to the front. But he broke good today and Victor just let him coast out there on the lead. When I saw those fractions I thought he would have a lot more left in the tank turning for home."
Though winless in nearly 18 months, Cordmaker has been a fixture in local stakes during that span, having earned a half-dozen stakes placings between wins.
Cordmaker finished second in both the Deputed Testamony and the Richard Small Memorial and third in the John B. Campbell, Jennings, Native Dancer and the Grade 3 Pimlico Special.
His running lines are dotted with words like "checked," "waited," and "steadied." Throughout his myriad of tough defeats, Cordmaker had been compromised by slow pace scenarios and unlucky trips but on Saturday afternoon in the Harrison Johnson he used his early speed to make his own luck.
"I'm happy for me and the horse and for Mrs. Charles," Jenkins said. "This horse has had a lot of bad luck for the past year or so. Today he was able to make the front and not get pressed and do things on easily on the front. He dug in through the lane. He didn't have any dirt kicked in his face today. That usually helps."
LATEST NEWS