Laurel Park picks and ponderings February 25, 2021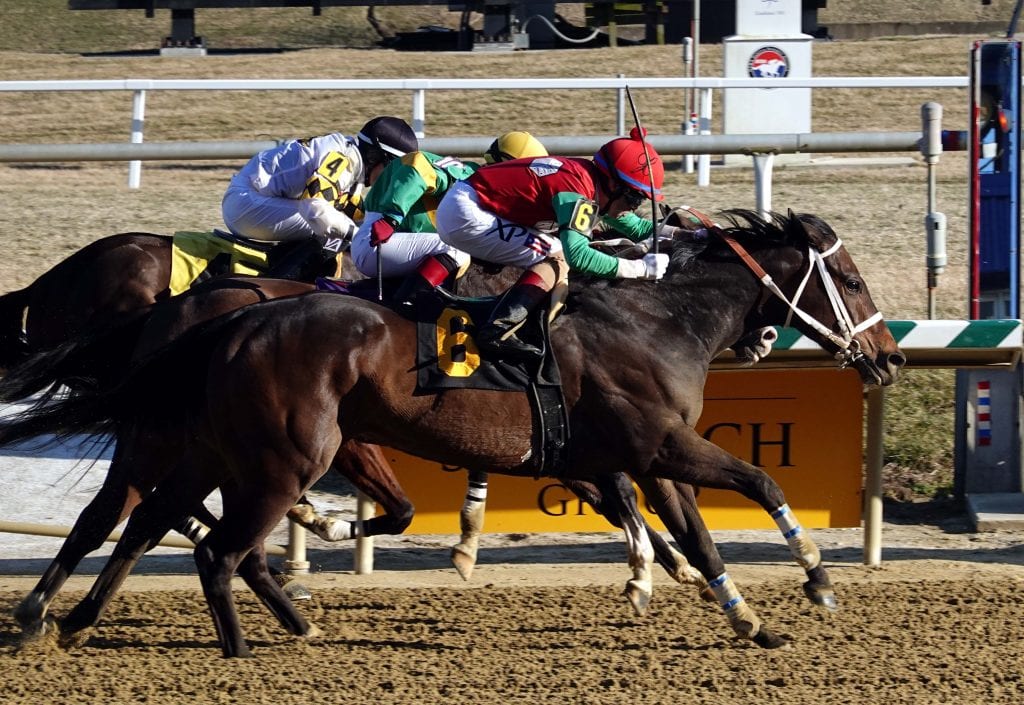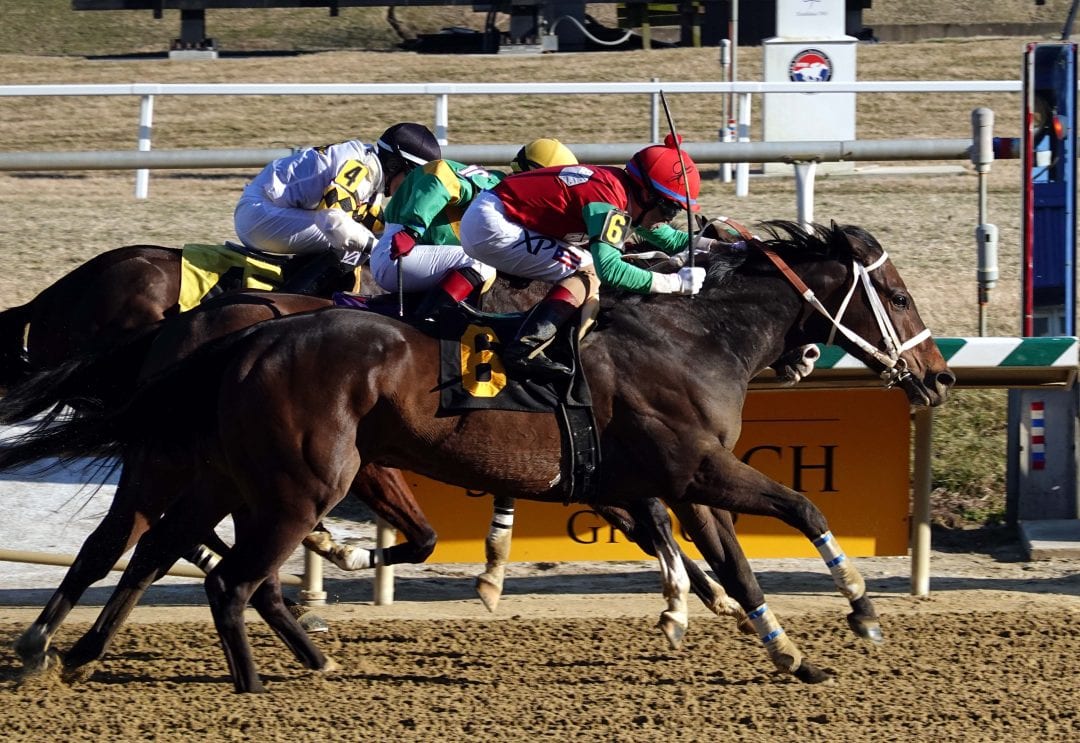 Anna's Bandit. Photo by Laurie Asseo.
In which we pick the races from Laurel Park each day…
Post time: 12:25 p.m.
Carryovers: Rainbow Jackpot Pick 6 — $0 Super High 5 — $823 Late Pick 5 — $0
ANALYSIS
RACE 1: STARTER OPTIONAL CLAIMING $16,000, 3-YEAR-OLDS AND UP, 1 1/16 MILES
1-5-6-4
#1 Even Thunder (2/1): A winner of two of his last three in Pennsylvania, he has the most early speed, and a good draw near the inside. He went gate-to-wire by more than nine lengths. three races back after encountering pace pressure. Granted, he was much the best on paper in that spot, but he should get a similarly favorable trip in this spot.
#5 Colonel Juan (9/5): He's dropping in class after facing much better in his last few, but he hasn't shown any early speed in his recent races. As such, he keeps falling behind slow paces, and leaves himself in impossible situations. If Even Thunder is allowed to get his trip, he's going to give this lots of trouble.
#6 Lectric Choke (9/2): Like Colonel Juan, he doesn't have lots of early speed, but at least he has shown the ability to close into slow paces. Last out, he came from way out of it for a head victory. Dale Capuano claimed him out of his last race; he's 21% first off the claim.
RACE 2: CLAIMING $10,000 (N/W3L), 4-YEAR-OLDS AND UP, 1 MILE
1-2-7-6
#1 Blue Sky Painter (5/2): He's going through his conditions pretty easily, with victories in two of his last three races. His brisnet figure has improved in each of his last five starts, peaking at a 72 last out. This is his first start in a n/w3L race; all but one of his rivals has already lost at this level.
#2 Runner Runner Indy (6/1): He's steadily earned figures in the mid-70s, but hasn't made much of a dent against better. Last out, he fell a little further off the pace than he'd like, was forced wide, and wasn't able to produce a good enough kick. If Ortiz can keep him close to the lead, he's in good shape.
#7 Korczak (5/1): His best race came two back, when he almost wired the field when allowed a loose lead. In a race without any other apparent speed, it would serve Corujo well to try to open this guy up.
RACE 3: MAIDEN CLAIMING $25,000, 4-YEAR-OLDS AND 5-YEAR-OLDS, 6 FURLONGS
3-4-1-5
#3 Mr. Shades of Gray (4/1): Ran one of his best races at this level two back, when he recovered from a bad break to finish third and earn a 76. He declined when stepping up in class last out, but he had an even worse break that time. If he begins cleanly, he'll be tough.
#4 Bakeneko (3/1): Goes first out for trainer, Justin Nixon, who has quietly had a solid past few months. He's also 23% with his debuters. Like with many horses making their first start, the board will tell the story on him.
#1 Chauffeur (4/1): The 0-for-11 record isn't pretty to look at, but most of those races have been against better. Like with Mr. Shades of Gray, his best race came at this level, when he opened up a big lead and tired. Looks for a rebound off his last race, where he was a complete non-factor.
ANALYSIS
RACE 4: CLAIMING $5,000, 4-YEAR-OLDS AND UP, 6 FURLONGS
2-3-4-7
#2 Higher Purpose (2/1): Earned a hard-fought third-place finish in his last start. He got caught in a pace battle, dismissed his dueling partner, and held on to lose by only 2 1/2 lengths. Here, he looks fast enough to outrun the rest of his rivals, and have a much easier time on the front end.
#3 Jack Straight (5/2): He sat off that duel that Higher Purpose was entangled in last out, and while he overtook that rival, he couldn't muster better than second. That's been a common theme in his last few. While he's always gotten the trip, he hasn't been able to get the job done. An exacta with him on the bottom of Higher Purpose might be the play.
#4 Spokane Eagle (5/1): A winner of two of his last three at Charles Town, he's made the stalk-and-pounce style an art form in their 4 1/2-furlong races. He's run at least a 75 in his last three races, and should once again get the trip he wants. Will his kick be enough to catch Higher Purpose? I'm not sure, but he should at least be hanging around late.
RACE 5 – CLAIMING $10,000 (N/W2L), 4-YEAR-OLDS AND UP, FILLIES AND MARES, 6 FURLONGS
6-3-9-10
#6 Wings of Fire (3/1): New York shipper was impressive on debut, breaking her maiden by 1 1/2 lengths for a $20,000 tag. Showed little in her first try against winners, but she's been working strongly since then, and is facing a much easier field. 
#3 Scamper Along (4/1): She's raced against winners twice, with both of those starts coming here. She closed well in both of those races, earning competitive figures each time. Needs to improve a bit to beat Wings of Fire if that one shows up, but should still pack a powerful punch in the late stages.
#9 Hot Choice (6/1): Got a clear shot at a loose leader last out, but was outkicked and finished third. She's still fairly lightly-raced, and has consistently run in the mid-60s in her last few. A good exotics candidate.
RACE 6: MAIDEN CLAIMING $10,000, 3-YEAR-OLDS, FILLIES, 6 FURLONGS
2-9-7-1
#2 Cookies and Cream (3/1): Drops to the bottom level, after a few tries against straight maidens and better maiden claimers. She got entangled in a speed duel last out, but she held on better than she had been in her prior few. Should have an easier time on the front end here.
#9 Gypsy's Image (8/1): She debuted against $25,000 horses last out, and showed brief speed before fading. In a field like this, it's worth a shot at a price that she'll improve in her second career start. 
#7 Egg Nog (3/1): In her debut, she made a decent bid at the eventual winner, and ended up holding on to second. She declined a bit second out, but has still been running competitive figures, and has worked well since her last race.
ANALYSIS
RACE 7 – ALLOWANCE OPTIONAL CLAIMING (N/W1X), 3-YEAR-OLDS, FILLIES, 1 1/16 MILES
2-8-7-4
#2 Wonderwall (9/5): She tried to join the Kentucky Oaks trail last out, with a start in the Busanda Stakes at Aqueduct. However, she was a complete non-factor. She now comes home, and drops back to a level where she won by ten lengths. Will be very tough if she can bounce back.
#8 Hybrid Eclipse (3/1): Fourth time was the charm for her at Aqueduct last out, as she battled on the pace and drew off to a handy win, matching her career-best figure. Linda Rice sends her down here for her second start, and stretches her out around two turns. Not much in her last start to make me think she can't get the distance.
#7 Mit Mazel (6/1): Stablemate of Wonderwall won in gate-to-wire style against lesser last out. Both of her wins have come on the front end around one turn. She'll hope to carry her speed over a longer distance this time.
RACE 8- ALLOWANCE OPTIONAL CLAIMING (N/W2X), 4-YEAR-OLDS AND UP, 1 1/16 MILES
6-3-4-5
#6 McElmore Avenue (2/1): He's won four races in a row, making his way up the class ladder in impressive fashion. Usually, he does his best running on the front end, but he won impressively last time after being taken out of his element. Crispin will likely send him to the lead here, although he can rate if he so chooses.
#3 Shotski (8/1): Looked like a potential Derby horse for Jerry O'Dwyer, after a win in the Remsen Stakes back in 2019. Went on the sidelines in February of last year, then was a complete dud in his first start off the bench. It looks like he could slip through the cracks in the wagering, and he could prove very dangerous if he shows maturity and fires a big one second off the layoff.
#4 Dudley Square (9/5): Todd Pletcher sends this one back down to Maryland, after a sharp win in a n/w1x contest here last out. His figure of 94 in that race is the best last-out number in the field by three points. Should be involved on the early pace.
RACE 9 – ALLOWANCE (N/W1X), 3-YEAR-OLDS AND UP, MD-BRED, 5 1/2 FURLONGS
1-10-7-8
#1 Great Go Go (12/1): This spot is definitely a class shock, but he has early speed and a great draw from which to flaunt it. He went gate-to-wire last time, to earn a figure of 85, and ran a 92 two races back while finishing third. 
#10 Baptize the Boy (5/1): He was in steadily good form over the past few months, running multiple figures in the upper 80s, before disappointing in his last race. He was wide most of the way in that race, and unfortunately for him, he's drawn towards the outside here. Carrasco gets aboard here, replacing Crispin. The aim should be to save as much ground as possible.
#7 Stone Courageous (4/1): With the exception of a poor try three back, when he was eliminated at the start, he's put in strong rallies with big figures every time out. This kind of spot looks perfect for him.
RACE 10 – MAIDEN CLAIMING $10,000, 4-YEAR-OLDS AND 5-YEAR-OLDS, 7 FURLONGS
4-12-10-5
#4 Day of Honor (6/1): He's closed well in each of his last two races, his first two off a long layoff. Just missed his lifetime top with a fourth-place finish last out. His lack of early speed may condemn him to a life of runner-up finishes, but for now, I'm willing to give him a chance.
#12 Lifespan (3/1): Steadily ran figures in the 70s last summer and fall, then bounced back a bit after a decline with a third-place finish last out. Stretching back out from 5 1/2 furlongs should help.
#10 Tale of Dixie (10/1): He's lightly-raced, and has improved in each of his three starts. Earned a solid 65 last out, while closing strongly to finish third.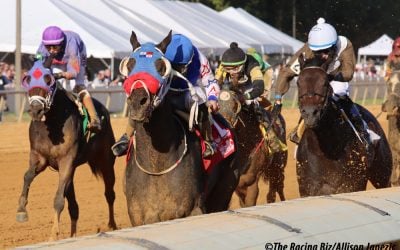 We provide full-card picks and analysis for this afternoon's races at Laurel Park.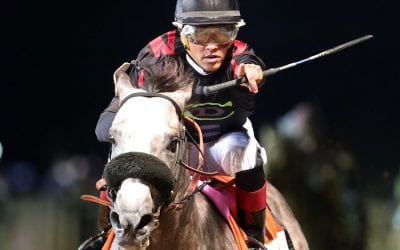 We've got Charles Town picks and preview today as the track presents its Friday card!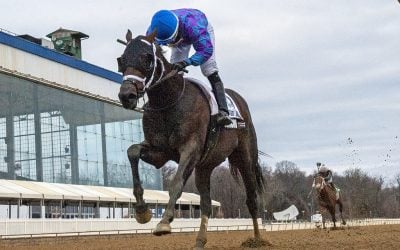 Which Laurel Park jockeys are off to hot starts? Asking for a friend; no, wait, actually asking for the betting public. Answers within…