STREET LUTE LOOKING TO KEEP GOOD ROLL GOING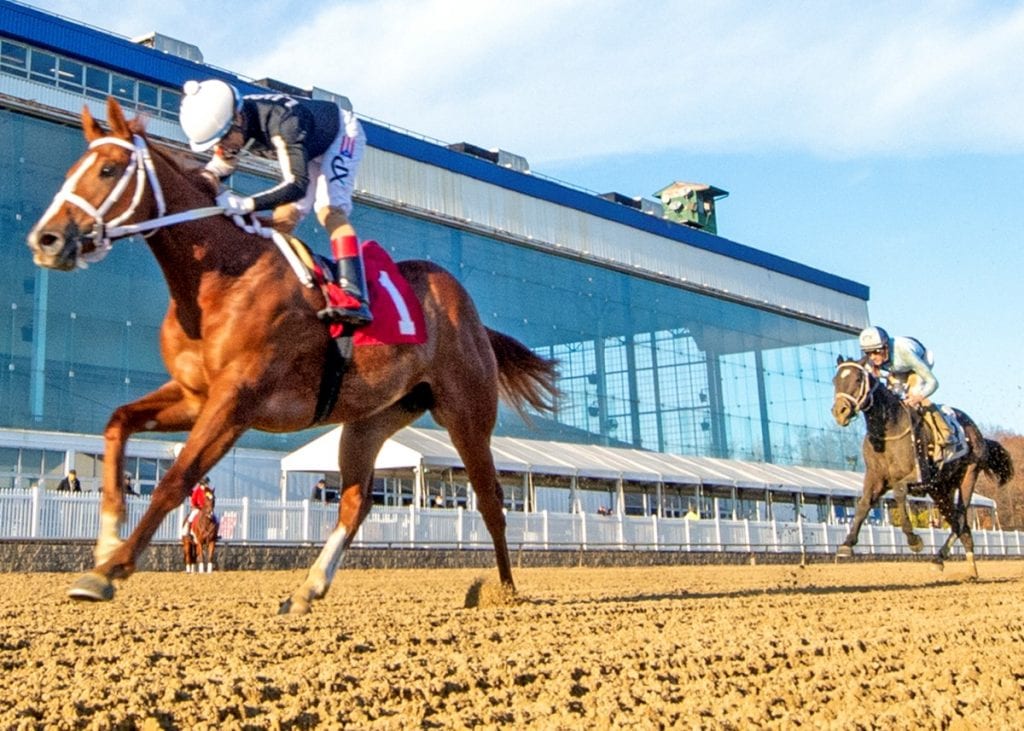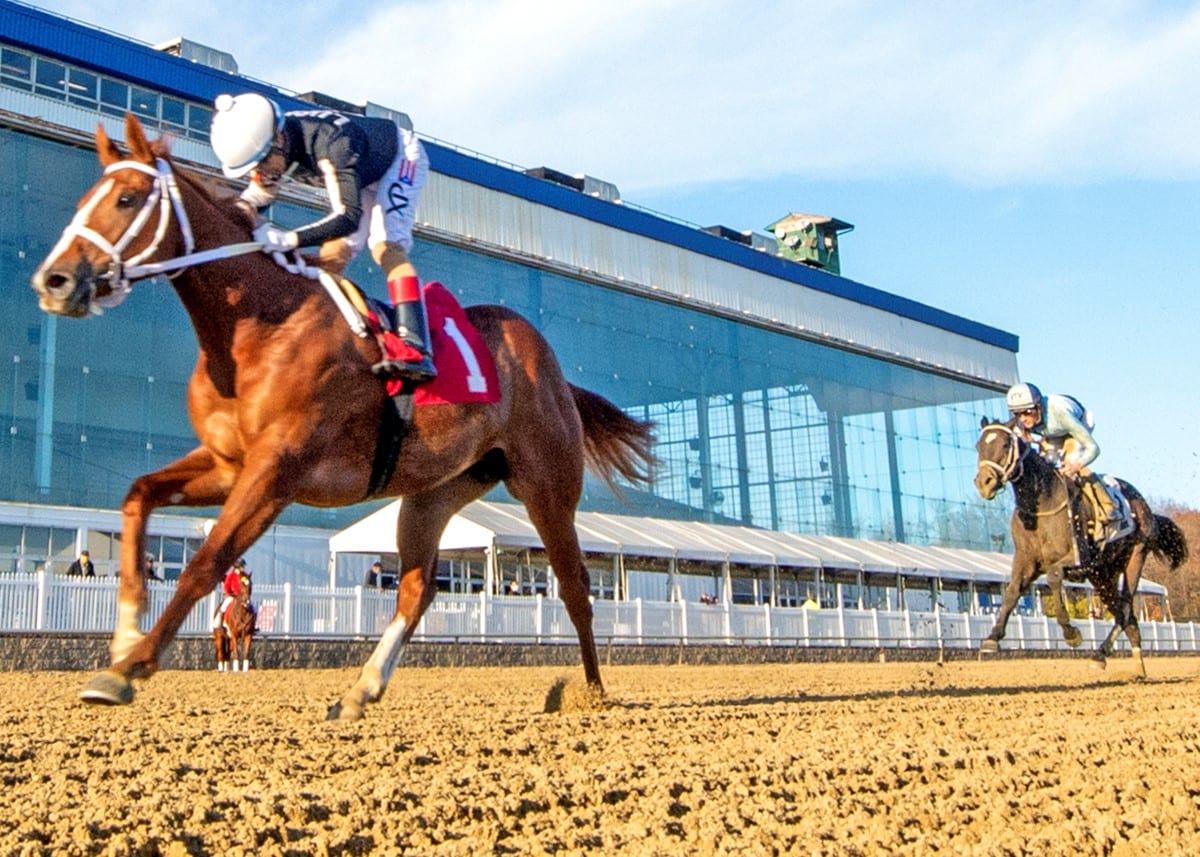 Frank Vespe

February 11, 2021
Trainer Jerry Robb's been at it a long time, this racing game, and he's seen its highs and lows. He's had years when his horses couldn't lose, and years when, well, they could.
So Robb, who sent out his first winner in 1975, appreciates it all the more that his 25-horse operation managed to win 43 races at Laurel last year – the second-most of any trainer.
"We just had a great year," he said. "A high-percentage year on top of it; that's what it takes."
Robb won with 43 of 177 starters at Laurel in 2020, good for a 24% strike rate. That left him a distant second behind runaway leader Claudio Gonzalez, who won 96 (on 407 starts). He was just ahead of Mike Trombetta (40 wins) and Brittany Russell (39) in the yearlong standings, according to TrackMaster.
One of the horses most responsible for Robb's 2020 success will carry his banner into Saturday's Laurel Park stakes. Street Lute, whom he trains for Lucky 7 Stables, will likely be favored in the $100,000 Wide Country Stakes, a test for sophomore fillies going seven furlongs. Regular pilot Xavier Perez has the call.
"I'd like six furlongs better," the trainer said. "But you've got to go where they give you."
Street Lute, a Maryland-bred daughter of Street Magician, won five of six 2020 starts and was a neck defeat in the Maryland Million Lassie away from being undefeated. In her 2021 debut, in the January 16 Xtra Heat Stakes, she kept on rolling, this time to a five-length win.
"She's doing great," Robb said. "She bounces back good."
Street Lute has been busy, racing about every three weeks or so since the Maryland Million. Yet she is still fresh enough that Robb put a work in her February 6, when she ripped off a five-furlong move in 59 3/5 seconds, the fastest of 41 at the distance.
Street Lute began her career with back-to-back wins at Delaware Park. She was based there "because of the Lasix issue," the trainer said. The Maryland tracks prohibit the use of Lasix in two-year-olds, but Delaware does not.
"They all bleed," Robb said of the decision. "Once they bleed, it's harder to control it."
Perhaps so, but after losing her initial try without Lasix, Street Lute won her next three. Back on the medication for her January 16 start, she won off by five with the top BRIS speed figure of her career.
The temptation with three-year-olds is always to try to stretch them out to see if they'll go long enough to run in some of the biggest-money age-restricted races. But Robb professes not to be interested.
"As long as there are short races here [at Laurel], that's where I'm going to be," he said. "Why do I want to change when she's making this kind of money?"
Street Lute's win in the Xtra Heat pushed her lifetime earnings past the $350,000 mark, which is nothing to sneeze at after just seven starts. In fact, only 15 sophomores have earned more to date.
Street Lute is out of the Midnight Lute mare Alottalute and was bred in Maryland by Dr. and Mrs. Tom Bowman and their son Dr. Brooke Bowman. Robb picked her out for $10,500 at the 2019 Fasig-Tipton Midlantic fall yearling sale, particularly liking a catalog page with a bevy of black-type runners in the female family, including the millionaire Texcess.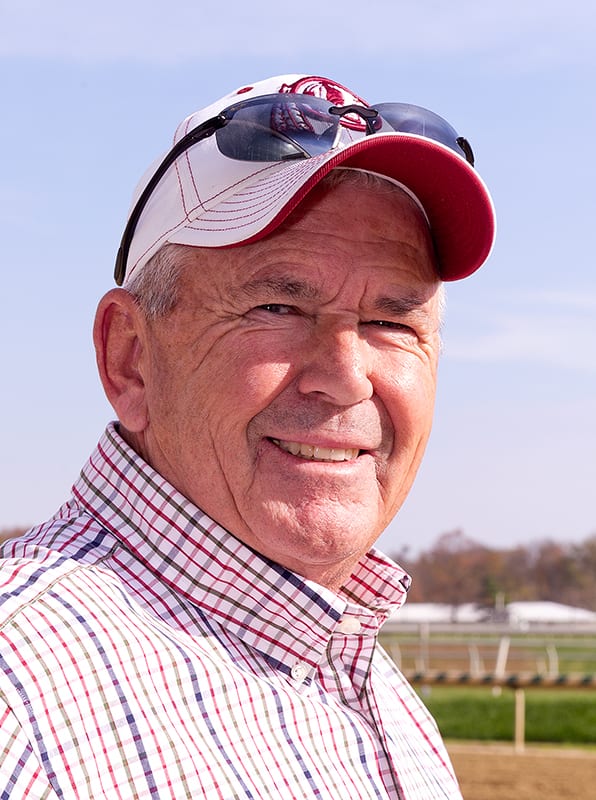 "Most of it's on the page," Robb said of his method of picking out sales horses.
Street Lute may not have an easy time of it in the Wide Country. Among the rivals she'll contend with are the Lacey Gaudet-trained Fraudulent Charge, whom Street Lute beat by a nose two back in the Gin Talking; New York shipper Salt Plage, who's dominated her two career starts at Parx for Linda Rice; and the Brittany Russell-trained Little Huntress, who scratched out of Monday's Ruthless Stakes at Aqueduct to await this spot.
Another horse who's been instrumental in Robb's success in recent years, Anna's Bandit, recently returned to the barn and training, Robb said.
Anna's Bandit, a 17-time winner who's earned $782,655, won one of four starts last year and finished third in the Grade 3 Barbara Fritchie. But she subsequently suffered a bruised foot, and when Robb realized she wouldn't be able to make it back to defend her titles in the Maryland Million Distaff or West Virginia Cavada Breeders' Classic, he decided to give her some time back on the farm since she hadn't had an extended break since 2017.
Now that Anna's Bandit, who races in the colors of Robb and wife Gina's No Guts No Glory Farm, is back in training, he said he expects it will take her a while to get fit. Once she does, of course, she'll have to face top-level competition; there are no easy spots available to 11-time stakes winners.
LATEST NEWS