AUTHENTIC'S DERBY WIN "MOMENT OF THE YEAR"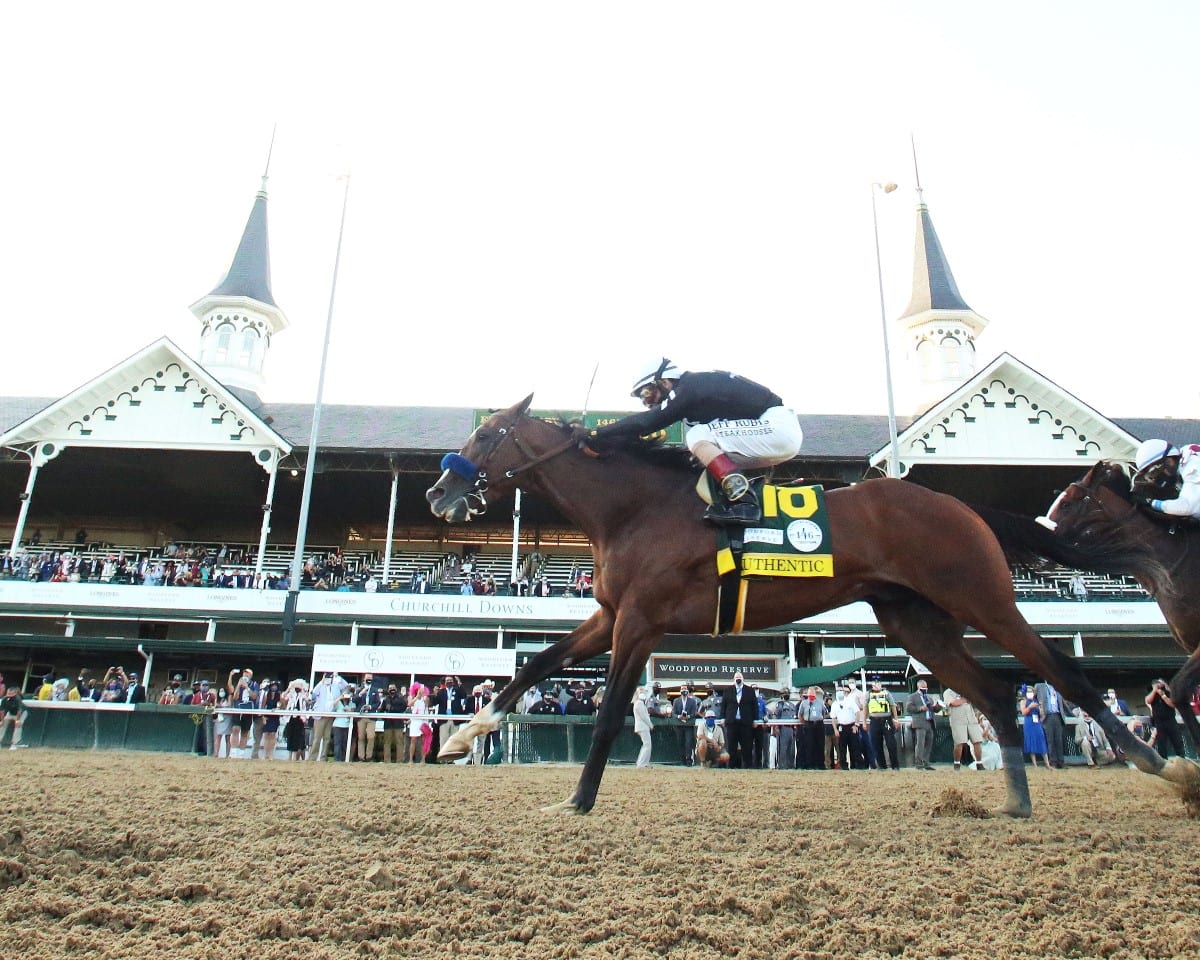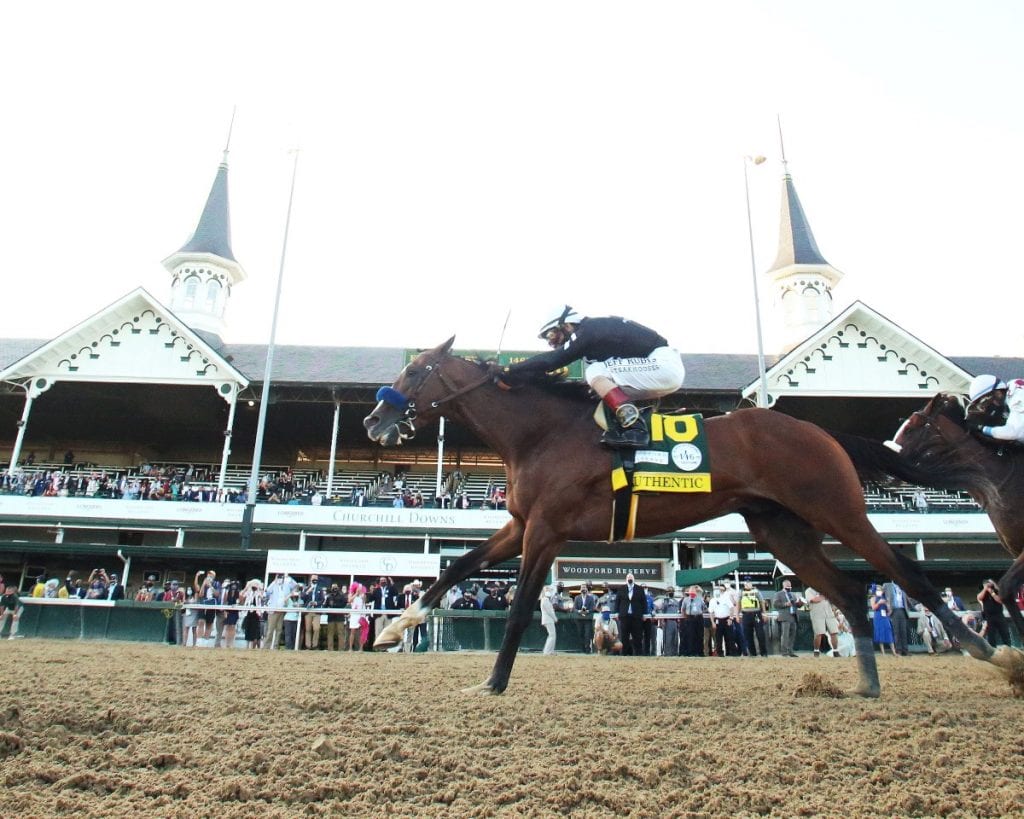 Adding to the magnitude of the moment was the fact that Authentic's triumph ignited a celebration from the more than 5,000 owners of My RaceHorse, one of several partners in the ownership of the son of Into Mischief along with Madaket Stables and Starlight Racing.
Represented on Twitter by the hashtag #AuthenticDerby, the winning moment earned 1,363 votes.
The FanDuel Racing-NTRA Moment of the Year will be recognized and memorialized at the 50th Annual Eclipse Awards presented by Spendthrift Farm which will air live on TVG and Racetrack Television Network (RTN) on January 28 at 8 p.m. The ceremony will also be streamed on the following outlets: NTRA.com; America's Best Racing Facebook page and Twitter feed; XBTV Facebook page; DRF.com; Bloodhorse.com; ThoroughbredDailyNews.com; Equibase.com; Breeders' Cup Facebook page and YouTube channel; MyRacehorse Facebook page and YouTube channel; and TOBA.org.
Moment of the Year voters chose from 11 occurrences in 2020 illustrating a range of human emotions as well as outstanding displays of equine athleticism. Authentic's exploits actually accounted for the top two voting choices as his triumph in the November 7 Longines Breeders' Cup Classic in track-record time, represented by the hashtag #AuthenticClassic, finished second in the balloting with 1,010 votes.
Finishing third in the voting was Greg Harbut and Ray Daniels becoming the first Black owners in 13 years to have a Kentucky Derby starter when Necker Island finished ninth in the Run for the Roses. Signified by the hashtag #RepresentationMatters, that moment garnered 508 votes.
LATEST NEWS