"NO REGRETS" AS CT STEWARD DANNY WRIGHT RETIRES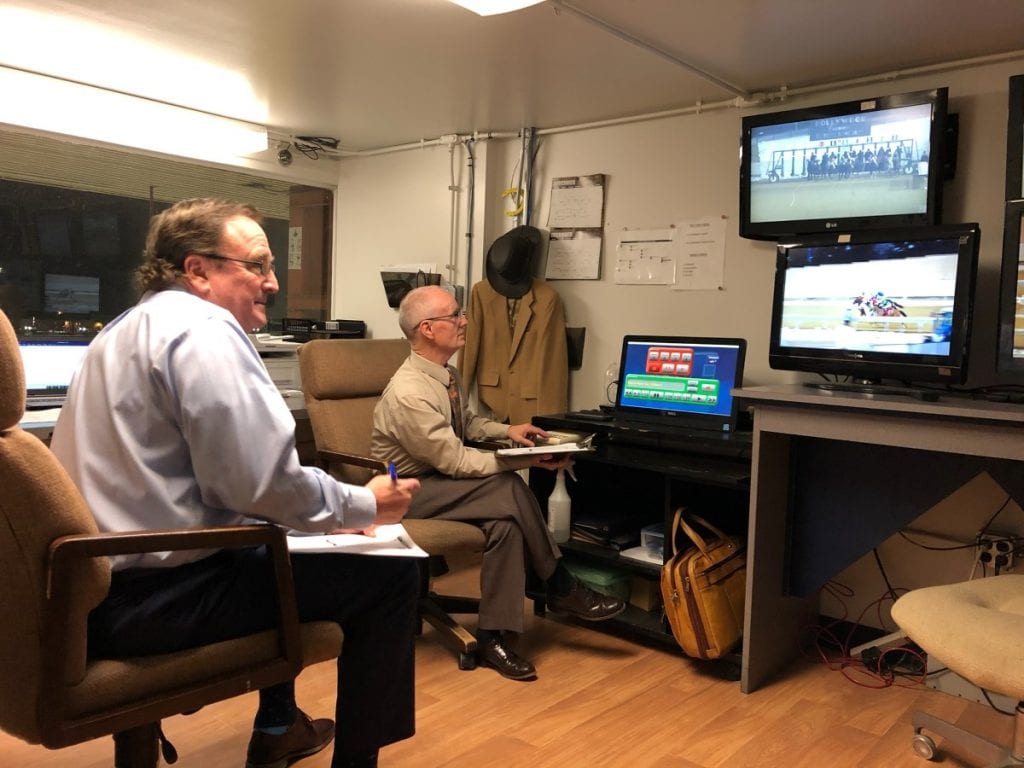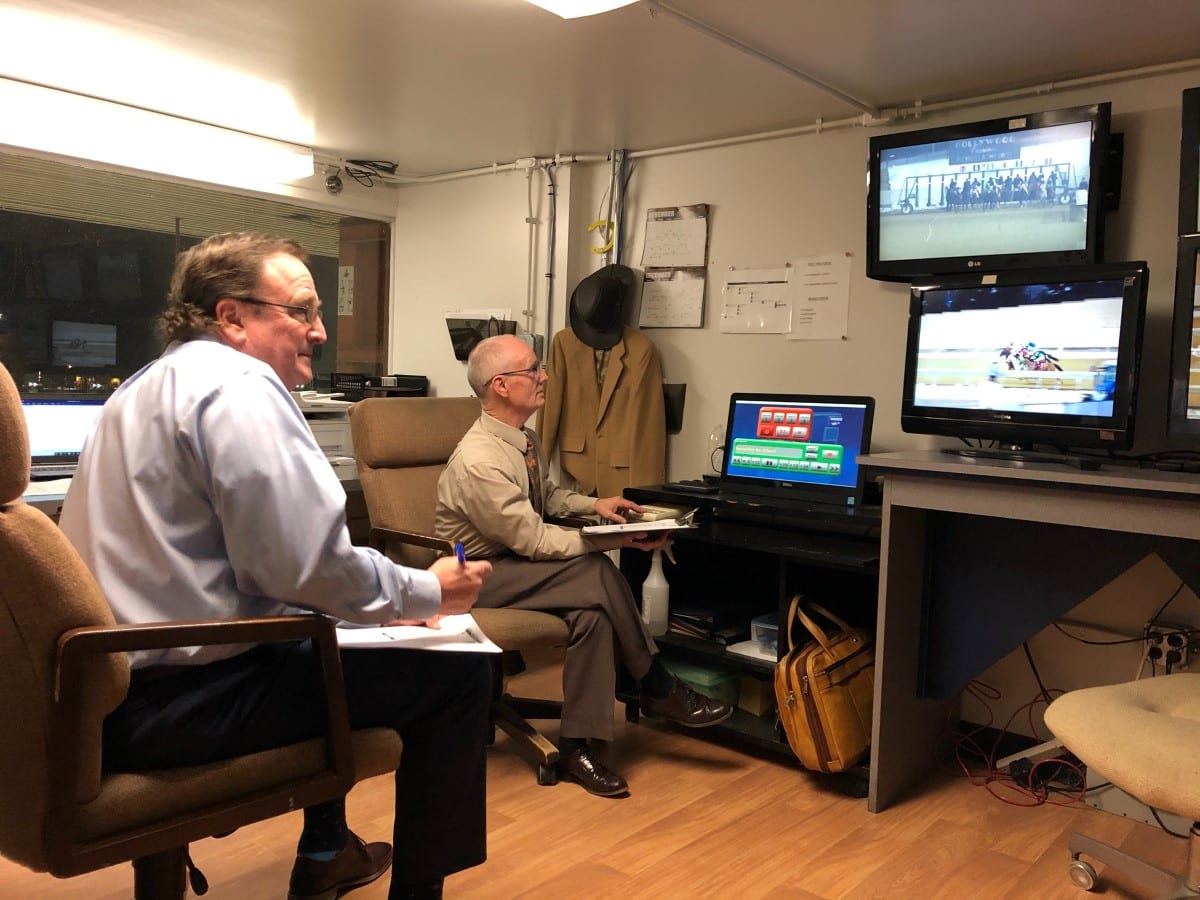 Ted Black

December 30, 2020
December 19 marked the final live racing card of the 2020 racing season at Charles Town. It also also capped the long career of former jockey Danny Wright as the Chief Steward at the Jefferson County, West Virginia oval.
It was time, after nearly 50 years, to give up the day-to-day grind and focus on some hobbies.
Wright, who turned 74 on Dec. 7, will perhaps always be remembered among Maryland thoroughbred racing fans and owners as a jockey, having booted home 1,424 winners with earnings of nearly $14 million from just shy of 13,000 mounts.
Along the way, Wright competed against such talented local riders as Chris McCarron, Bill Passmore, Donnie Miller, Jr. Chris Antley, Kent Desormeaux, Mark Johnston, Edgar Prado and Mike Luzzi while they were in their prime. He may not have been viewed as the most talented jockey in the colony, but he was always considered among the most dedicated and most honest.
"I've been involved in racing for almost 50 years and I owe everything I have to this game," said Wright, who plans to spend much of his spare time writing country songs and makings hats for retired veterans. "I don't have any regrets. When I rode, I always knew that I was attempting to do my best for the owner, the trainer and the betting public. I have always enjoyed everything about this game. There are some days that are tougher than others, but overall I would not have traded it for anything else. This sport has given me everything that I have."
While Wright spent much of his career climbing aboard claimers and other overnight stock in Maryland, he also won a dozen graded stakes in his career. Among those were four graded stakes aboard Caesar's Wish and three more with Cormorant.
Caesar's Wish and Wright scored in the Grade 1 Mother Goose Stakes at Belmont Park, Grade 2 Black-Eyed Susan Stakes at Pimlico, and Grade 2 Demoiselle at Aqueduct for the late Richard Small. With the Jim Simpson-trained Cormorant, Wright captured the Grade 1 Jersey Derby, Grade 2 Gotham, and Grade 3 Bay Shore.
Caesar's Wish won 11 of 16 career starts but suffered a fatal heart attack in the 1978 Alabama Stakes.
"Caesar's Wish was a great filly," Wright remembered. "I think she might have been champion if she had not gotten hurt her last start."
Cormorant also competed in the Preakness Stakes against Triple Crown winner Seattle Slew. Wright also won a pair of Grade 3 races aboard Toes Knows, a Jim Simpson trainee who was a homebred for the conditioner. Toes Knows and Wright won over $311,000 together, the most of any of his mounts.
"I always had the utmost respect for Mr. Simpson," Wright said. "He was not just a great trainer, but a great horseman. He loved the horses."
After back-to-back graded wins early in his sophomore season, Cormorant ended up missing the Kentucky Derby before finishing fourth in the Preakness.
"I was looking forward to riding Coromorant in the Kentucky Derby, but he got sick a few days before the race and couldn't go," Wright recalled. "He raced well in the Preakness, but Seattle Slew was just too good. When Jean Cruguet [aboard Seattle Slew] came alongside me at the quarter pole, he still had a ton of horse left, and when he let him loose, there was nothing I could do."
On Wright's final night as the Chief Steward at Charles Town, fellow stews Bobby Lott and Denver Beckner sat alongside him as always and attempted to act as if the Dec. 19 card was no different from any other. Lott has played a myriad of roles in the industry at Charles Town for four decades, while Beckner, who has likewise played several roles in various tracks, joined the group at the outset of the 2017 racing season.
"One thing about Danny is he has always been honest and forthright in everything that he has done," Lott said. "Whether it was during his career as a rider to his career as a steward. Deep down, we all know he's going to be around a while. This might be his last night as full-time Chief Steward, but this is hardly the last time you will see him up here. He's always been a credit to the industry. Even up here, we don't always agree on everything [regarding inquiries/objections] but we each offer our own vantage point and eventually come to a fair decision and nothing personal's involved."
Beckner lived less than five miles from the former Bowie Race Track and Training Center until January, 2017, when he accepted the full-time position as a steward at Charles Town. He has spent the last four years watching, listening and learning from Wright. Along the way, Beckner has gained an appreciation of the role from Wright and Lott, a pair of mainstays at the West Virginia oval.
"I have got the utmost respect for Danny," Beckner said. "He's been a real credit to the game. Everything he's done, he's done with honest and good intentions. It can get busy up here some nights when you're going three, four nights each week and have 10 races on some nights. But he's always been quick to offer his expertise on every situation. We all get to see numerous angles of the same race and sometimes we see things differently. But in the end we always try to reach the fair conclusion and Danny is a big part of that."
Wright freely admitted that his final night as the Chief Steward at Charles Town would not mark the last time he would set foot on the track in an official capacity, as he expects to get plenty of nights in the stand as a fill-in next year and in subsequent years.
But his final night as the Chief Steward offered him a chance to look back and reflect on his career as a jockey and a judge.
"There are a lot of good people in this business and at least 95 percent of them are trying to make a living the right way," Wright said. "When I rode, I always wanted to be fair to the people counting on me, owners, trainers, the betting public. As the Chief Steward, I always wanted my decisions to be fair to the same people and make the right decision. Looking back on it, I have no regrets as a jockey or a steward. I always wanted to do right by everyone involved."
LATEST NEWS