GOFUNDMES SUPPORTING INJURED JOCKS MILLER, FLORES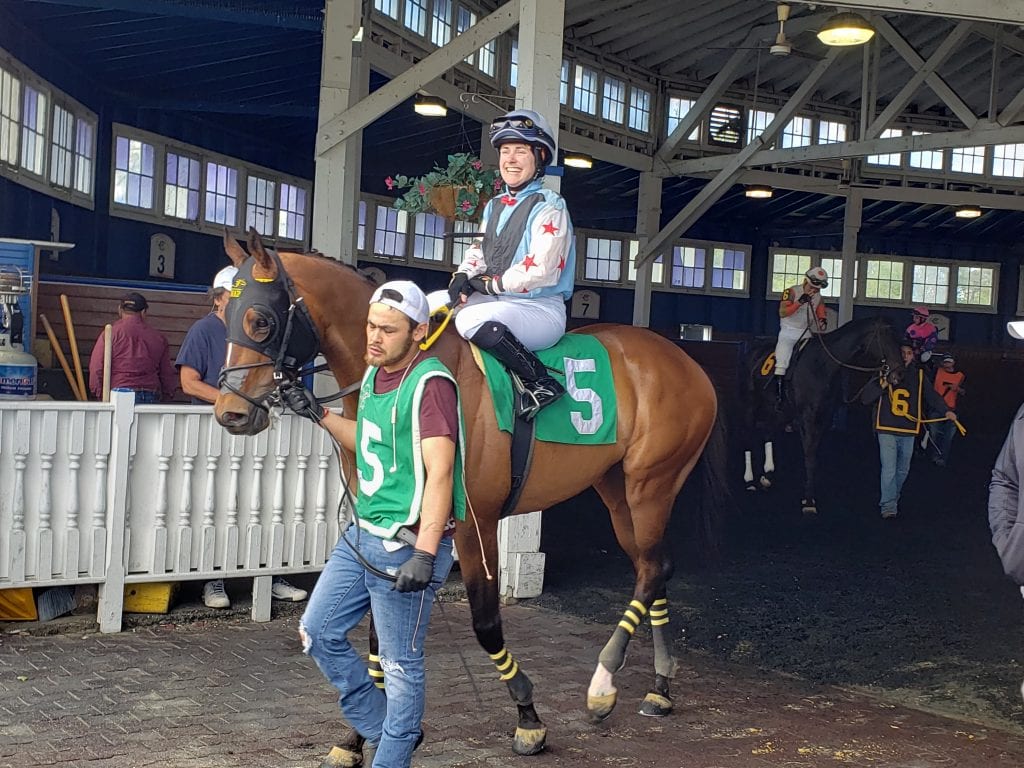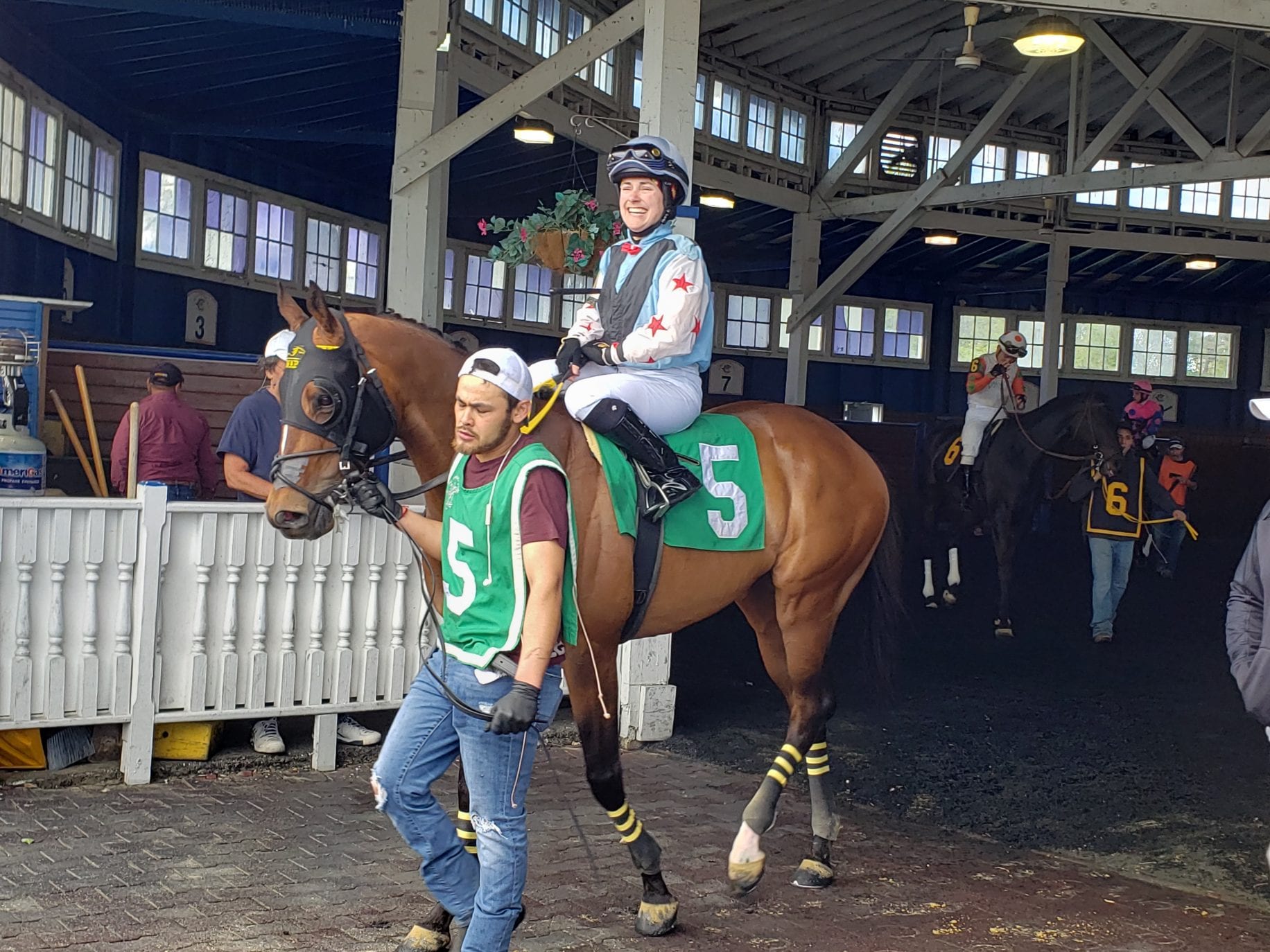 Frank Vespe

December 16, 2020
The racing community is pulling together to help two jockeys who have recently suffered serious injuries.
Gofundme pages set up to support Jenn Miller and Victor Flores have raised a combined total of nearly $37,000 in less than a week.
On December 10, Miller was out for what her sister Darlene Coolong called a "leisurely ride" in Florida when the horse she was on got spooked and bolted. Miller fell from the horse and had to be airlifted to St. Mary's Medical Center in West Palm Beach, FL.
Miller suffered a broken nose and a traumatic brain injury. The latter required surgery to drain the blood pooled on her brain.
It's the second time in just three years that Miller, who's been based in Maryland during her riding career, has suffered a traumatic brain injury. In November 2017, a horse she was aboard in a race at Charles Town broke down after the wire; Miller was flung from the horse and then kicked in the head by an oncoming horse.
"They say lightning doesn't strike twice," Coolong wrote on the Gofundme page. "Unfortunately, that is not true."
Miller has won 57 races in her career, 51 of those having come in her best year, 2017, when her mounts earned in excess of $1 million. Since returning from her 2017 injury, she's added an additional four wins from 58 starts but had not ridden in a race since February 27.
Coolong wrote that as of December 13, Miller had been moved from the intensive care unit to a "step-down" critical care unit at the hospital. Doctors, she said, were "generally pleased" with Miller's progress, though there's a long way to go.
SUPPORT THE RIDERS
The Gofundme page has raised $15,160 to date.
"Jenn needs our help, in any way or any amount, so she can focus on recovery," Coolong wrote. "Even if you can't make a financial contribution, please share your words of encouragement – Jenn desperately needs to know she continues to have our support."
Just one day prior to Miller's injury, apprentice jockey Victor Flores, who won six races at Monmouth Park this year after arriving there from California in August, suffered head trauma of his own when a horse he was breezing at the Fair Grounds tossed him and he was struck by another horse.
Prior to the injury, 2020 had been the best year of Flores' brief career. He's won 15 races this year from 201 starters with purse earnings of $444,203.
The Gofundme page to support him was started by Rudy Rodriguez, Jr., who served as Flores' agent when he raced at Monmouth. It has raised $21,681.
"Sending many prayers to him and his family. Please every little bit counts," Rodriguez wrote, adding, "Victor has been improving daily since the accident."
LATEST NEWS