LAUREL UNVEILS WINTER STAKES SKED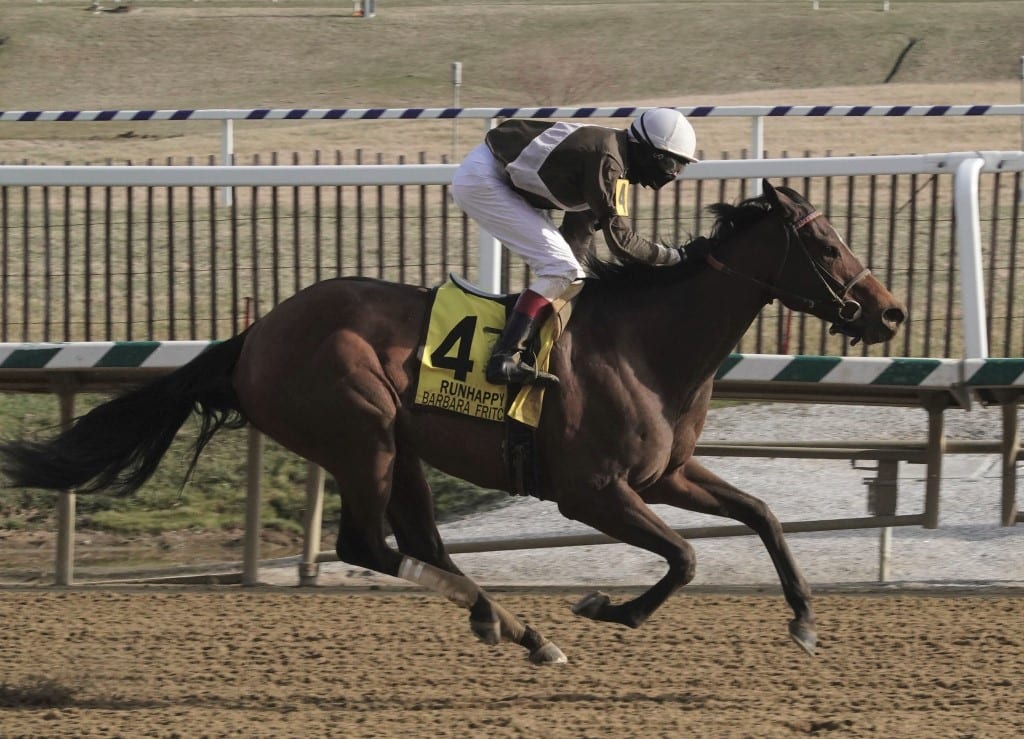 Press Release

December 2, 2020
Laurel Park announced a $2.65 million winter stakes schedule Wednesday highlighted by the $250,000 General George (G3), $250,000 Runhappy Barbara Fritchie (G3), and 'Win and In' races for the Preakness (G1) and Black-Eyed Susan (G2).
Laurel's winter stakes schedule will also include two new stakes races – the $100,000 Spectacular Bid for 3-year-olds at seven furlongs and the $100,000 Xtra Heat for 3-year-old fillies at six furlongs. The $75,000 Not For Love and $75,000 Conniver for Maryland-bred/sired horses, not raced earlier this year due to Covid restrictions, will return March 13.
"We're optimistic about our winter racing season and believe this stakes schedule will provide us with some big weekends and a lot of strong cards and competitive races," said Sal Sinatra, President and General Manager of the Maryland Jockey Club.
The Spectacular Bid and Xtra Heat kick off the first big weekend of the winter at Laurel. Both races will be held Saturday, Jan. 16 along with the $100,000 What a Summer,and $100,000 Fire Plug along with two races for Maryland bred/sired horses – the $75,000 Geisha and $75,000 Jennings.
The annual Winter Carnival will be held Feb. 13 highlighted by the General George for 4-year-olds and up and Runhappy Barbara Fritchie for fillies and mares. Stakes will also include the $100,000 Miracle Wood and $100,000 Wide Country for 3-year-olds and the $100,000 John Campbell and $100,000 Nellie Morse for older horses.
Along with the Conniver and Not For Love, the March 13 program will feature the Private Terms, Harrison Johnson and Beyond the Wire. The April 17 program will feature several key events, including the $125,000 Tesio, a 'Win & In' for Triple Crown nominated horses to the Preakness and the $125,000 Weber City, a 'Win & In' for the Black-Eyed Susan. The card will also feature the $100,000 Dahlia, $100,000 Henry Clark and $100,000 King Leatherbury, also run on the turf, and the $100,000 Frank Whiteley and $100,000 Primonetta.
LATEST NEWS