MD. COMMISSION APPROVES LASIX-FREE GRADED STAKES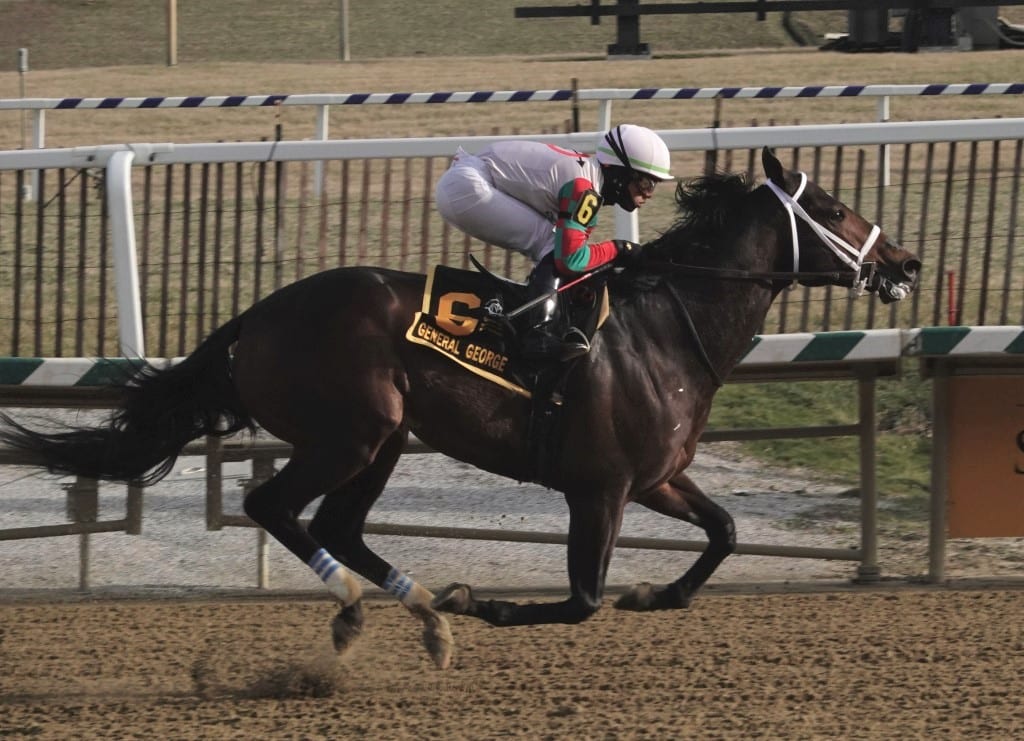 The new rule is one of a trio of regulations to which the Commission gave final approval at its monthly meeting, conducted by phone and Google Meets because of the Covid-19 pandemic.
Another reg approved today would require trainers and assistant trainers to receive four hours of continuing education each year to maintain their licenses in good standing. And the third prohibits horses from participating in a workout – as well as a race, which was already banned – within 10 days of receiving shockwave therapy.
All three regulations received unanimous sign-off from the Commission, and Commission Executive Director Michael Hopkins reported to the group that none had received any comments during the requisite public comment period. Maryland law requires the Commission to give preliminary approval to a regulation, following which is a public comment period, and then the Commission's final sign-off, which was what occurred today. The three regs had received preliminary approval August 27.
The new regulation on the use of the anti-bleeder medication furosemide, commonly known as Lasix, mirrors Maryland's rule prohibiting Lasix in two-year-olds. It was adopted pursuant to an agreement between the Stronach Group, which owns Maryland's two so-called "mile tracks," Laurel Park and Pimlico, and the state's horsemen's group, the Maryland Thoroughbred Horsemen's Association.
That agreement came in July following a contentious period during which the Stronach Group had declined to card two-year-old races, leading MTHA general counsel Alan Foreman to call the Stronach position "totally disrespectful" of local and regional industry participants.
The agreement hammered out – and blessed by a bare majority of the Commission – allowed the Stronach Group to enact the Lasix prohibition in return for a variety of financial and non-financial commitments.
Though the prohibition on Lasix in two-year-old racing seems to have had little impact in terms of field size, which mostly has been strong, it does affect a wide array of local horses and horsemen. Laurel and Pimlico have carded more than 80 two-year-old races since getting the go-ahead to have Lasix-free baby races in July.
On the other hand, a ban on Lasix in graded stakes will have only modest impact on the local product. Laurel and Pimlico will end up hosting just a dozen graded events between them this year. One, the Baltimore/Washington International Turf Cup, was not run this year; and one other, the Grade 3 Allaire DuPont Distaff, is scheduled for December 26.
In other business, the Commission approved the Maryland Jockey Club's requested 2021 winter stakes schedule, featuring 24 added-money events.
And it voted to uphold a stewards' decision to fine trainer Annette Eubanks for a January incident in which a horse she trained was scratched on advice of the state veterinarian because of a wound to its left front leg.
LATEST NEWS