FOR JONATHAN SHEPPARD, BACK TO THE FUTURE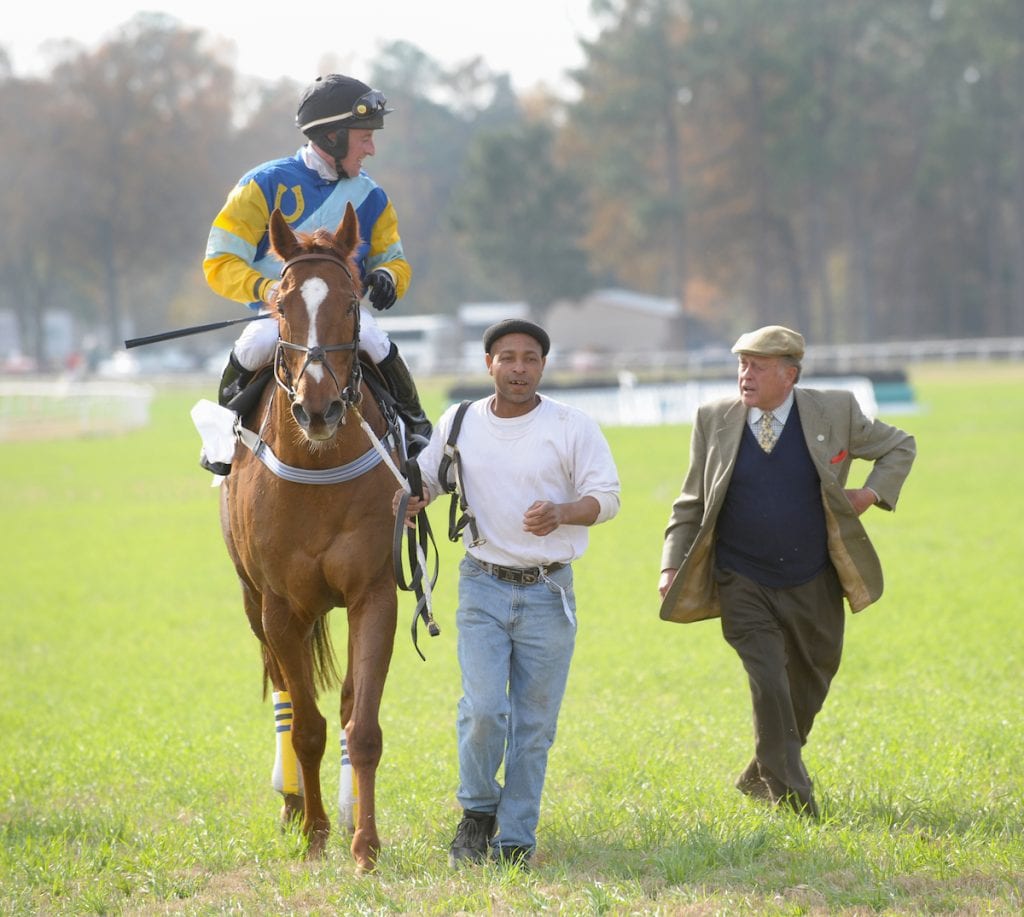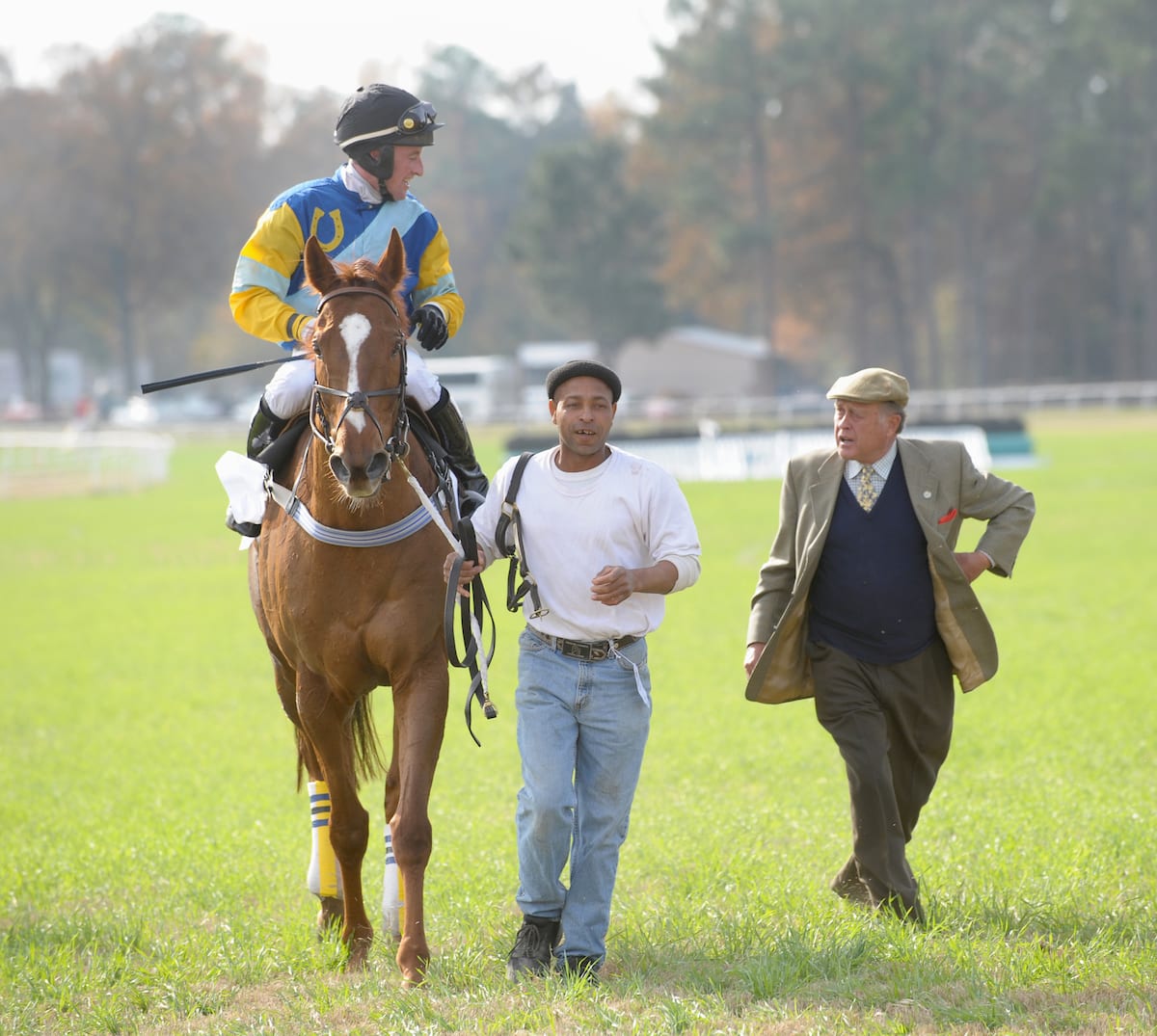 Press Release

December 2, 2020
Nearing age 80, Jonathan Sheppard has amassed just about every accolade possible in thoroughbred racing. In a career that began in the U.S. nearly 60 years ago, the soft-spoken and self-effacing Sheppard was inducted into the Hall of Fame in 1990, has conditioned champions on both the flat and over jumps, is the all-time leader in wins and earnings among steeplechase trainers, and just a couple of weeks ago recorded his unprecedented 25th training title on the National Steeplechase Association circuit. 
But contrary to the old saying, you can teach a venerable veteran new tricks. Sheppard, a native of Ashwell, Hertfordshire, England (hence, the name of his Pennsylvania farm — Ashwell), has been based in the U.S. since 1961, yet this is his first European foray with a string of horses over an entire season. With Sheppard riding out the pandemic in his Florida home, assistant Keri Brion is preparing the runners along with Gerard Galligan, the newly crowned champion NSA jockey who rode six Sheppard winners in his last nine mounts to clinch the award. Brion left for Ireland shortly after the final meeting of the season in Charleston on Nov. 15, and is based at James Doyle's stables in Wexford. The horses shipped out on Nov. 24. 
On the trip with dual Grade 1 star and 2019 Eclipse Award winner Winston C are up-and-comers French Light (owned by Irv Naylor), Clondaw Camp, Baltimore Bucko, and Fancy Pance (Buttonwood Farm), and Francois. Winston C and Francois are both owned by Hudson River Farm. 
Winston C, a six-year-old Irish-bred son of Rip Van Winkle, had a slight injury this spring and was given extra time off with the uncertainty of racing at Saratoga this summer due to Covid-19. The plan was to return to Belmont in September for the 2020 Lonesome Glory, but when that race was cancelled, owner Ed Swyer had the idea to send him overseas because of the bounty of opportunities available for a winter campaign. 
"He (Winston) was bought as a horse that could run in the champion hurdle at Cheltenham, so we thought why not send him back over and take a chance?" Brion said recently, adding that his first goal is a race at Punchestown on Dec. 31; the Cheltenham Festival is in mid-March.
Winston C finished seventh in a training race on the flat at the Pennsylvania Hunt Cup on Nov. 1, an event intended to allow the champ to stretch his legs in competition and gain some fitness. Former leading NSA jockey Jack Doyle, now back home in Europe, will pilot Winston C at Punchestown because of an injury to regular rider Tom Garner, who will regain the mount for the champ's following starts. 
On Tuesday, Brion said, "We don't have the exact races picked out for French Light and Baltimore Bucko, but they should run around Christmas as well. Our ratings do not carry over to Ireland so all of the horses will have to run in open races in order to get a rating here. Gerard (Galligan) will be coming over in a few weeks and he will be riding Bucko and French Light."
Plans are less certain for Francois, Clondaw Camp and Fancy Pance, who are expected to start sometime after the new year. 
In looking over Sheppard's long and illustrious career, NSA President Al Griffin remarked, "Jonathan Sheppard is the most notable figure in American steeplechasing history. We are thrilled by his 2020 success as he climbed back atop the trainer's ranks, and we are proud and honored to have him represent us in Europe this winter.  We wish him and his team the best of luck."  
From the archives
LATEST NEWS