CHARLES TOWN: PARISIAN DIVA NEARING RETURN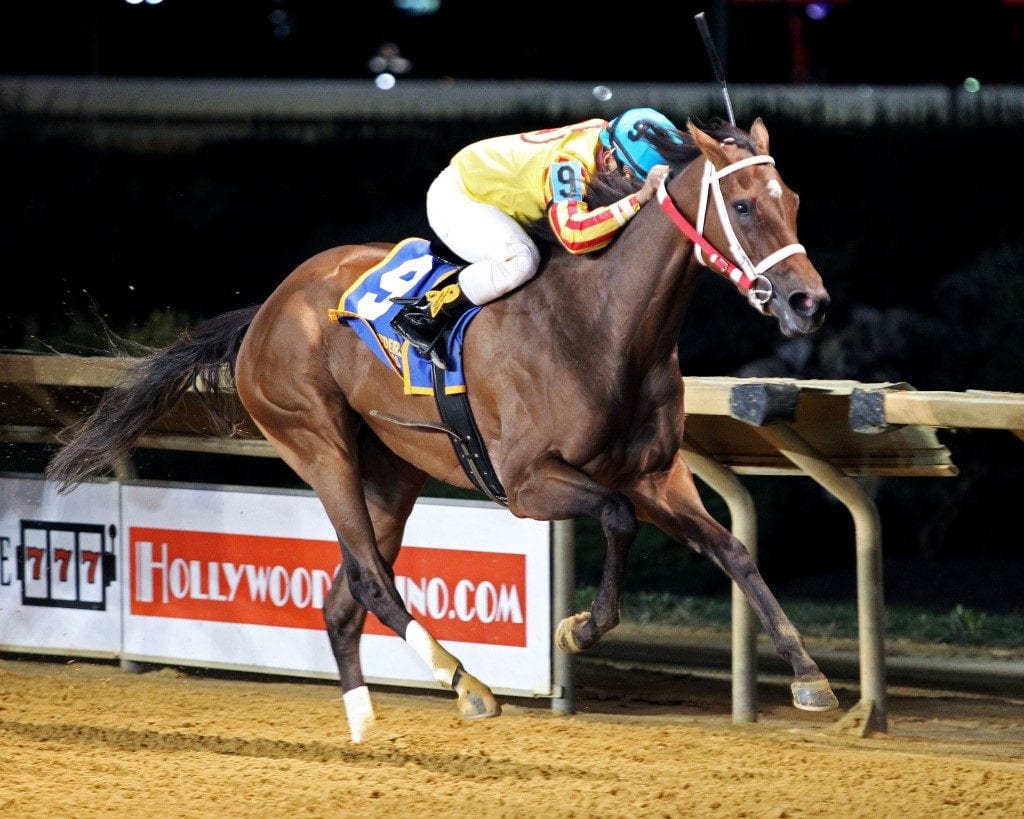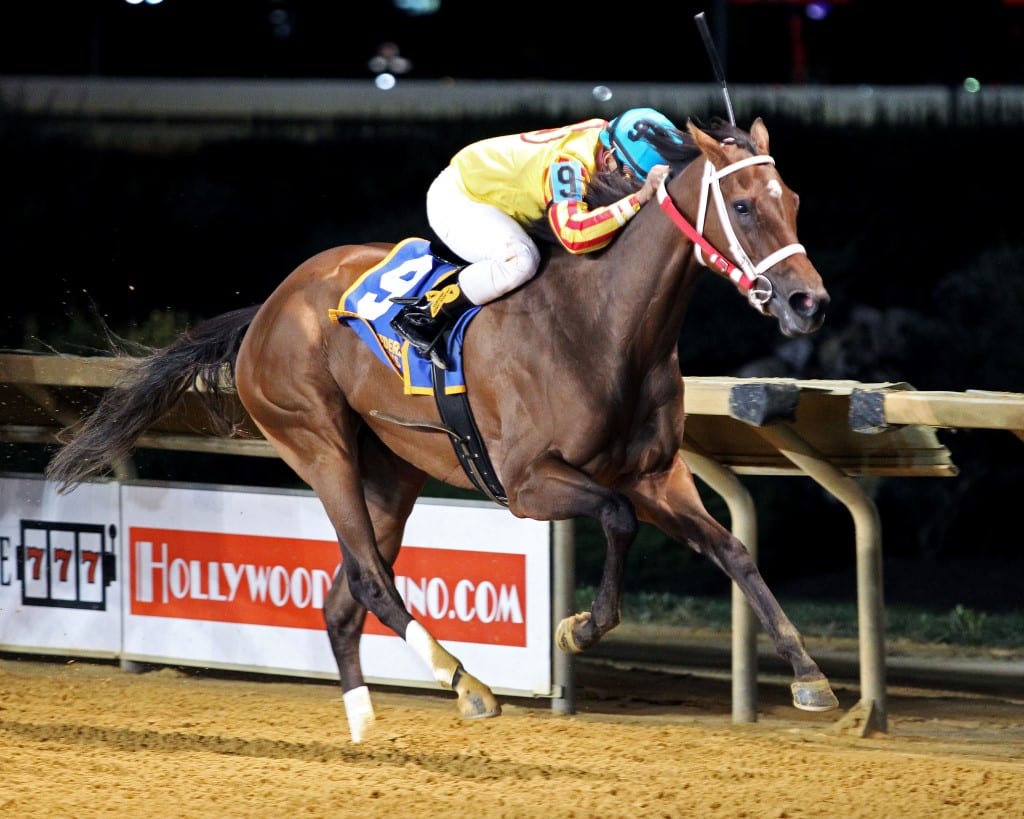 The Willa On The Move is one of eight stakes scheduled for Boxing Day at Laurel, a slate topped by the Grade 3 Allaire Du Pont.
A four-year-old daughter of Freedom Child trained by Viands for owner-breeder Melinda Golden, Parisian Diva emerged on the scene late in her freshman campaign when she captured the $50,000 Eleanor Casey Memorial for state-bred two-year-old fillies. She was the dominant force among state-bred three-year-old fillies last season en route to being named champion West Virginia-bred sophomore filly.
When she returned earlier this spring with a sharp allowance victory on May 15, Parisian Diva appeared on target for another successful campaign in 2020.
Not long after winning her seasonal debut in a 6 1/2-furlong allowance, however, Parisian Diva suffered a minor leg injury when she tugged at her leg wrapping with her teeth and tightened it to such an extent that her leg became bruised and swollen. Viands sent the filly to noted veterinarian Doctor W. E. Riddle, who discovered in an ultrasound that Parisian Diva had encountered a mild, self-inflicted tendon bruise that would require time away from the track but no surgery. It was welcome news to Viands and Golden.
"I can't say enough about the way Doc Riddle took care of this filly," Viands said of Parisian Diva, who won six of nine starts last year and now sports nine wins and nearly $260,000 banked from 14 career outings. "When he did the ultrasound he didn't really find anything that serious. There was some swelling in that one spot where she had pulled on her leg wrap. She spent a little time over there, then came back to the farm. She went back to Doc Riddle and he thought it looked good, so she came home again."
When Parisian Diva did not enter the Sadie Hawkins Stakes and then later bypassed the Cavada, two of the races that had initially been on her prospective schedule during the spring, rumors of her retirement quickly spread through the Charles Town backstretch and into the grandstand. While both Parisian Diva and Anna's Bandit, the 2019 Sadie Hawkins and Cavada heroine, were sidelined, Bridging the Gap emerged as the dominant local distaffer for owner-trainer John McKee, winning both state-bred stakes.
Parisian Diva officially returned to training on October 1 and has since worked five furlongs twice. In each of those drills, Viands was mainly concerned with how smoothly – rather than how quickly — Parisian Diva traveled. In each case, he was pleased with her effort and then with how well she acted the next day.
"She really did it pretty easily," Viands said. "When I watched her in both works I knew she was back. I could have brought her back earlier but Melinda wanted to wait. She's finally got a good one and she didn't want to do anything to hurt her. She missed the stakes, but she'll get another chance at those races next summer and fall. The main thing is keeping her happy and sound."
After a solid two-year-old campaign, Parisian Diva last year won six of nine starts and over $180,000, including stakes scores in the Its Binn Too Long, Sylvia Bishop Memorial, and West Virginia Tourism Office Breeders Classic. She was also fourth in the Grade 3 Charles Town Oaks.
Parisian Diva's return to stakes company may come sooner than later. Following a return outing early next month at Charles Town, Parisian Diva could venture to Laurel for the Willa On The Move one day after Christmas. In her lone previous outing away from Charles Town, Parisian Diva finished a sharp second in the $100,000 Alma North Stakes at Laurel in June 2019.
"If we can get a race for her next month and she comes out of it okay, then we're going to take a shot at that stakes at Laurel," Viands said. "She ran well down there last summer and I would like to go back over there next month. But I will leave it up to her to tell us where she wants to go next. Melinda's waited a long time to get one like her, so we'll let the Diva tell us when she's ready to run and then go from there."
LATEST NEWS