KRISTY PETTY: 2YO JUBA GELDINGS "MAKING ME LOOK GOOD"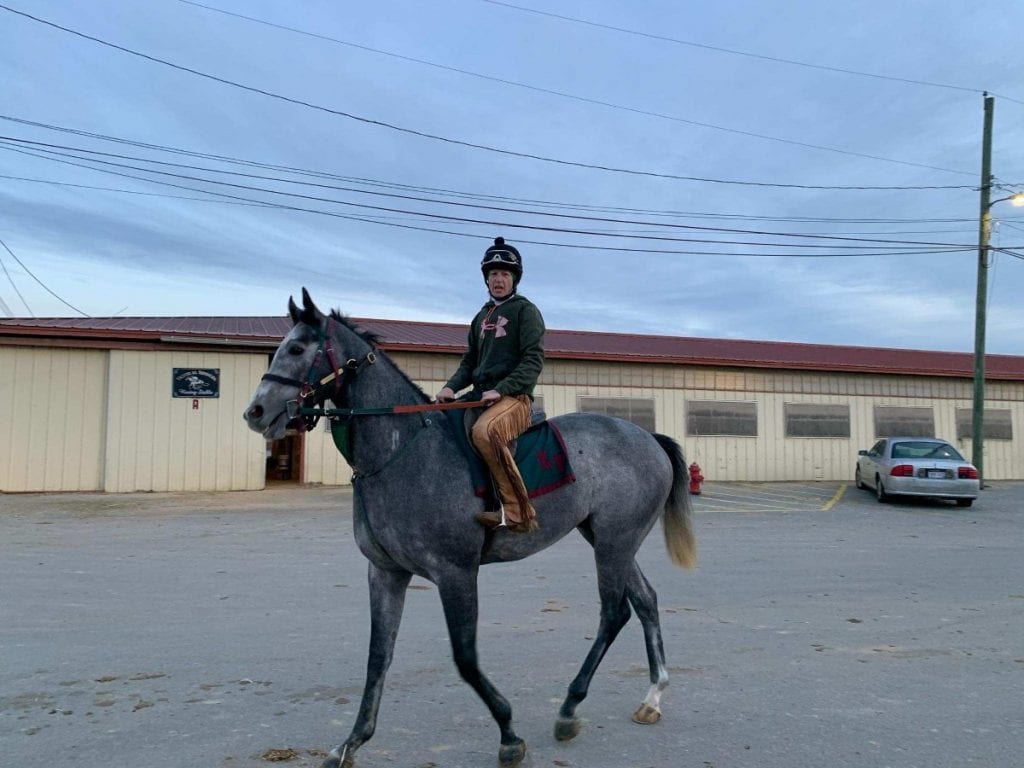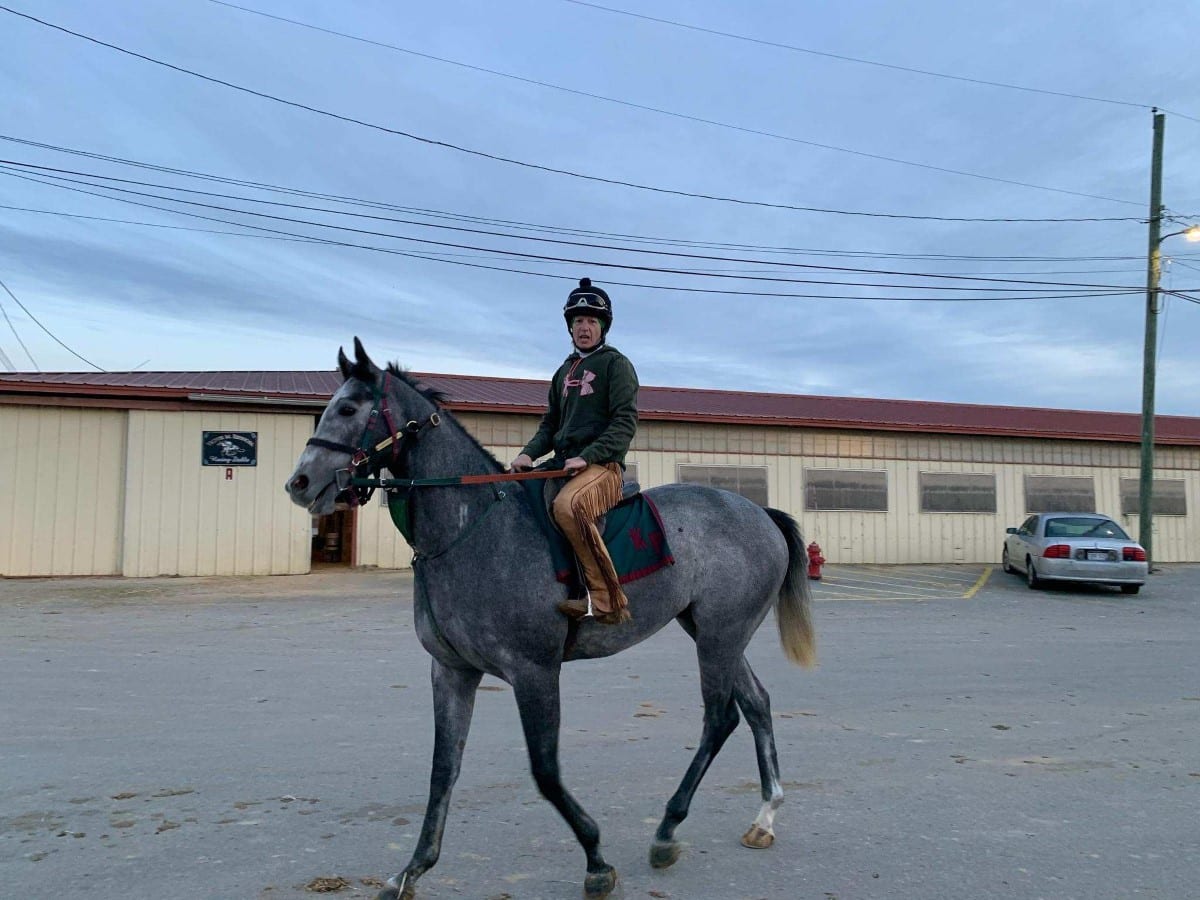 Ted Black

November 11, 2020
In the hours after the October 31 West Virginia Futurity, trainer Kristy Petty was looking through the Charles Town condition book.
A pair of Juba geldings that she owns, bred and trains, Juba Did It and Just Gets Better, had just finished second and third in that $50,000 contest for state-bred two-year-olds; and Petty was already thinking about where next to spot them.
Although there is not another stakes race on the calendar for West Virginia-bred juvenile boys, there is a two-turn allowance for state-bred two-year-olds that have not won three races on November 20 and another one on December 11. Petty could run both in both or split them.
"I really would prefer not to run them against one another again," Petty said. "They both were eligible to the West Virginia Futurity, so I decided to run them both in there. But I will probably split them up for their next start."
Petty doesn't have a large barn – those sons of Juba are two of her three starters this year – but it's one that shows promise. She's won with two of 11 starters to date in what is her first year training on her own.
It's perhaps a natural progression in a career that began – and continues – on horseback. Petty won nearly 200 races as a jockey in a career that ran from 1998 to 2010. Two of her top five earners as a rider were Mr. Proud Allen and Down Town Allen, both named for her and John A. Casey's son Allen. She rode both to stakes victories on the same Mountaineer Park card in 2010.
In the Futurity, Juba Did It led through much of the way as the even-money favorite before being overhauled late by 7-5 second choice Youthinkthatsfunny, winner of the Vincent Moscarelli Memorial Breeders' Classic in his previous outing for owner-breeder-trainer John McKee.
"I was really happy with the way he ran," Petty said. "He showed speed and going into the far turn he started to get a little distance between him and McKee's horse. I saw [Reshawn] Latchman started to ask his horse [Youthinkthatsfunny], and I thought my colt might able to hold him off. But at the top of the lane he just started to get a little tired. I thought he would, considering he had only run once going 4 1/2 [furlongs] and last night he had to stretch out and go seven for the first time. He was also facing winners for the first time and just got beat by a stakes winner."
Only two weeks earlier, Juba Did It had given Petty her first victory as a trainer, capturing a one-turn maiden special weight dash as the even-money choice in 53.05 for the 4 1/2 furlongs. Petty had been impressed with Juba Did It during his morning gallops and handed the reins to Antonio Lopez for his workouts, the last two of which clearly sharpened him up for his career debut.
Juba, a son of Tapit who stands at James Casey's Taylor Mountain Farm, has sired three winners to date — two of them trained by Petty.
"He really has a good deal of class," Petty said of Juba Did It. "He's very well behaved in the barn and in the mornings. When I take him out to the track, he's always looking for mints. He's been eating peppermints since the first time he went to the track, and now he's always stopping to see if someone will give him one. He just does everything so easily."
One week after Juba Did It prevailed in his career debut, Just Gets Better garnered his diploma in a two-turn maiden special weight event for state-bred juveniles by getting the 6 1/2-furlongs in 1:21.68 in his fifth outing. Just one week later he would make his stakes debut in the West Virginia Futurity and finish a respectable third behind Youtthinkthatsfunny and his stablemate, Juba Did It.
"Just Gets Better is a little more headstrong than Juba Did It," Petty said. "He is really on the bit once he gets up on the track. I usually have Gerald Almodovar work him. He's a big, strong colt like Juba, but he's tougher to handle. I thought he would run in the stakes. I really could not be any prouder of them both. I was a little nervous when I went out on the track with the pony and Juba Did It and I think I was more nervous than he was."
All in all, it's a promising start to Petty's training career. But she gives credit to her two baby Jubas.
"They have both made me look good as a trainer," Petty said.
LATEST NEWS