MARYLAND MILLION: ROBB TO SADDLE four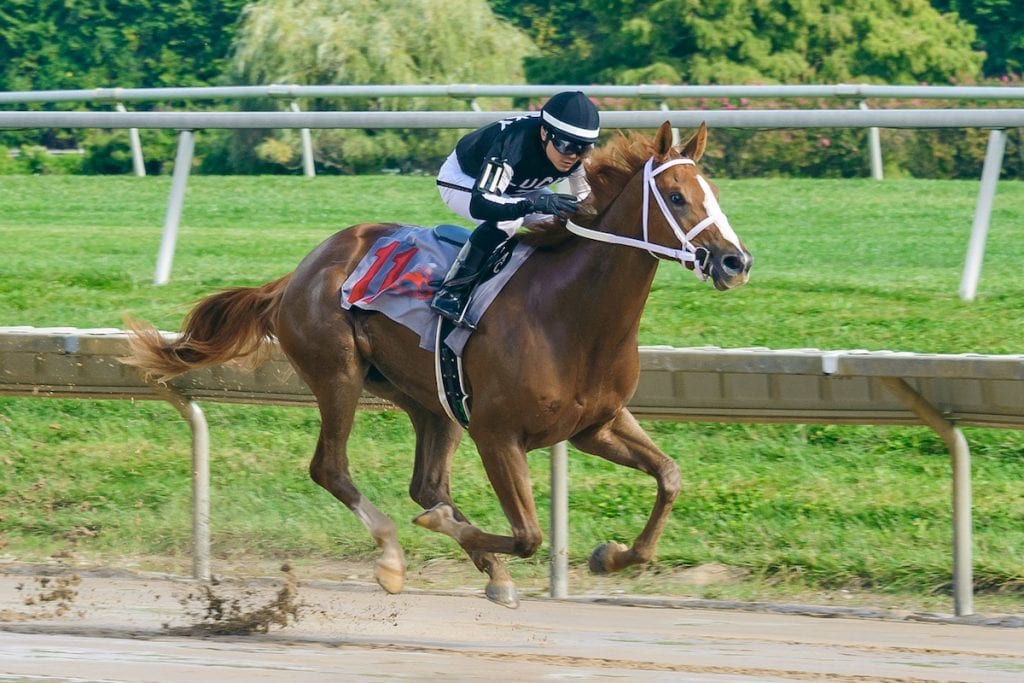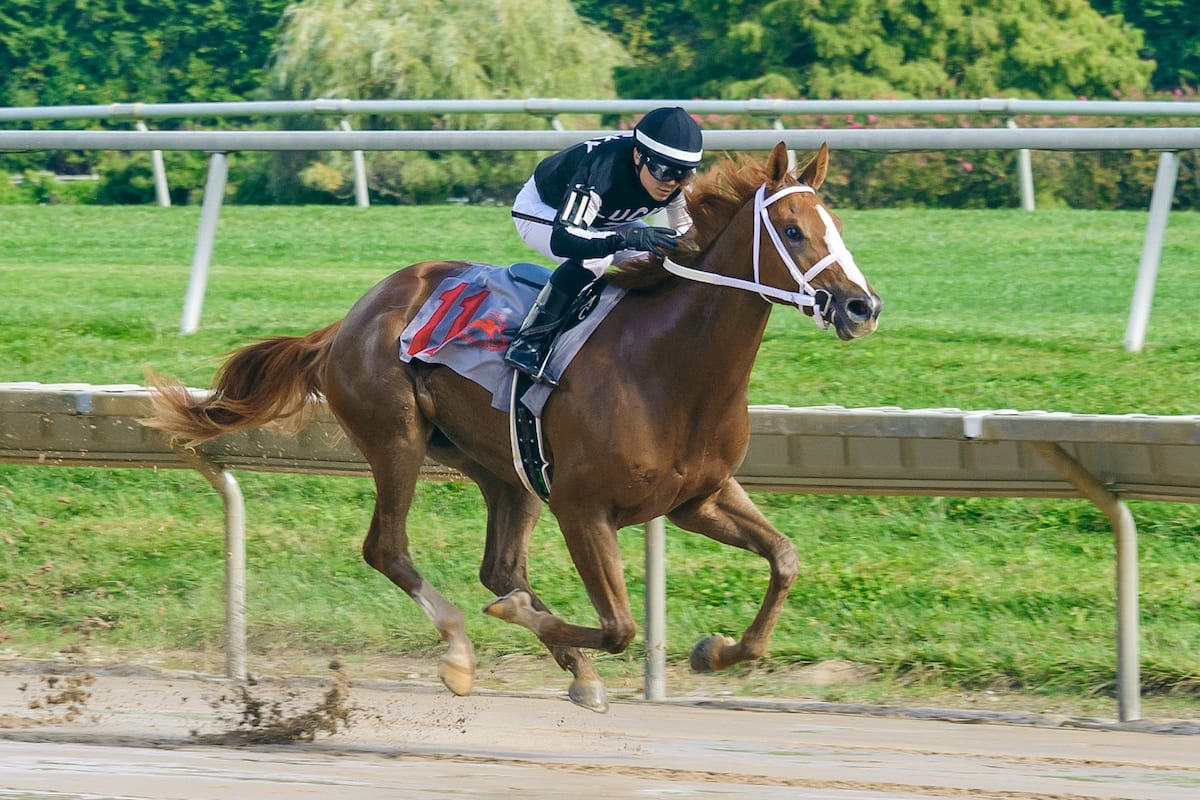 Robb called an audible Wednesday with a pair of two-year-old fillies, having gone back and forth on whether to drop both in the Lassie against same-sex runners or to split them up and have one face the boys in the Nursery.
"I generally don't like to run them against one another," Robb said on Monday. "I had nominated them to both races and was hoping to keep them apart for another start."
But after having leaned towards putting them both in the Lassie, in the end Robb put Moochie, by Great Notion, in the Nursery, while keeping Street Lute, a daughter of Street Magician in the Nursery.
"Moochie looked like the better filly [in the mornings] She's always outworked that other filly," Robb said. "But she's a real head case on race days. Street Lute has been perfectly mannered and she's run well both times at Delaware. I'm hoping she has another good performance this Saturday."
Moochie, owned and bred by No Guts No Glory Farm, won at first asking at Delaware on June 29 then encountered a disastrous trip to Monmouth for the $75,000 Colleen Stakes. The daughter of Great Notion got loose before the race, was fractious in the gate, then finished seventh, beaten 21 lengths.
Street Lute, by Street Magician, also prevailed in her career debut at Delaware on September 7. She returned three weeks later to capture the Small Wonder Stakes over that same strip.
Robb is also looking forward to seeing Seany P compete in the Maryland Million Sprint at six furlongs on the main track. The four-year-old Nicanor gelding recorded a pair of allowance victories at Delaware over the summer and will get a class test in a field that includes multiple stakes winner Lewisfield, who won the event in 2018.
"I think Seany P is coming into the Sprint pretty good," Robb said. "He's basically won all his conditions. I really haven't made a lot of changes to him. He just started getting better once we got him. I think he'll do okay on Saturday. Most of my other ones are Maryland-bred but not Maryland-sired, so I don't think they'll draw in."
Robb will also send out Belfour, a son of Super Saver, in a turf starter handicap. Additionally, another of his trainees, Stroll Smokin, is on the also-eligible list in the $75,000 Turf Sprint, brought back this year eight years after its most recent running. He'll need two runners to scratch to draw in.
Robb has eight career Maryland Million wins, including one each from his two top earners, Little Bold John and Anna's Bandit. Little Bold John, who earned over $1.8 million and is in the Maryland Thoroughbred Hall of Fame, competed in the Maryland Million Classic four times, winning it in 1987 and finishing third two other times.
In each of the past two years, Robb has saddled Anna's Bandit for both the West Virginia Cavada Breeders Classic at Charles Town and then wheeled her back for the Maryland Million Distaff, winning both races one year ago after running third in that pair of stakes the year before. But Anna's Bandit has been idle since suffering finishing third in the Dashing Beauty Stakes July 11 at Delaware Park. She missed the Sadie Hawkins and Cavada at Charles Town – a pair of races she won the year before – and will bypass her title defense in the Maryland Million Distaff to prepare for a 2021 campaign.
"She had a foot abscess over the summer after that stakes at Delaware Park and I thought she was over it," said Robb, who is tied for third in career Maryland Million wins, three behind leader Dale Capuano. "I worked her for the Dance to Bristol [at Charles Town] but she had the abscess again. My initial plan was to go in that race, then the Sadie Hawkins and Cavada and Maryland Million. But after that second foot abscess, I decided to stop with her. She's fine and she'll go back into training this winter, but she's been off too long now to try her in anything right now."
LATEST NEWS