AT 77, TRAINER JACK WORSLEY STILL GOING STRONG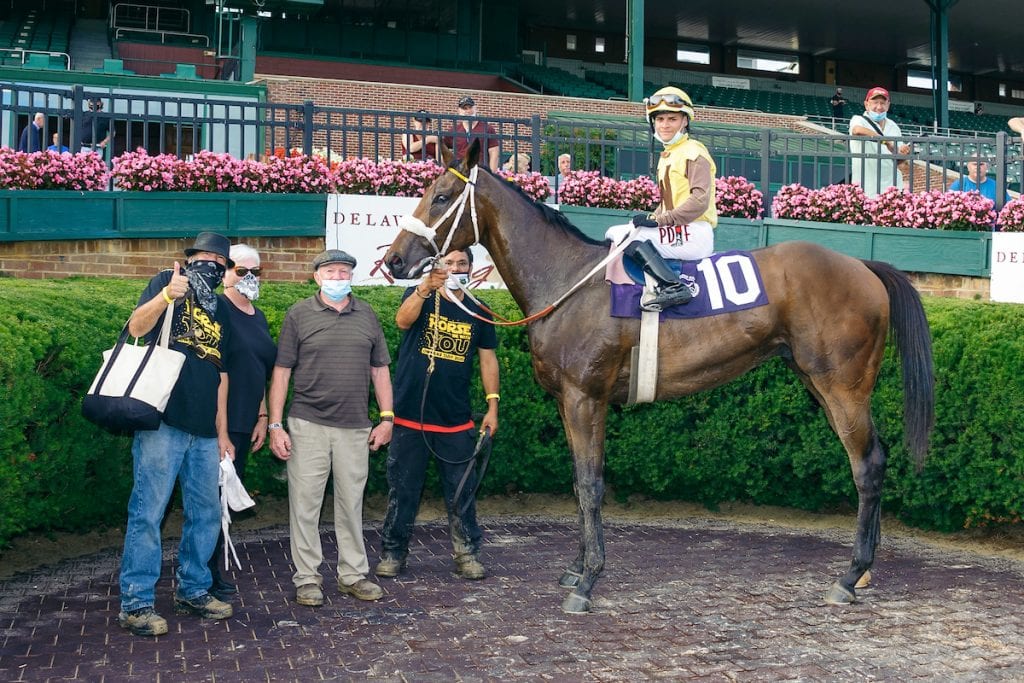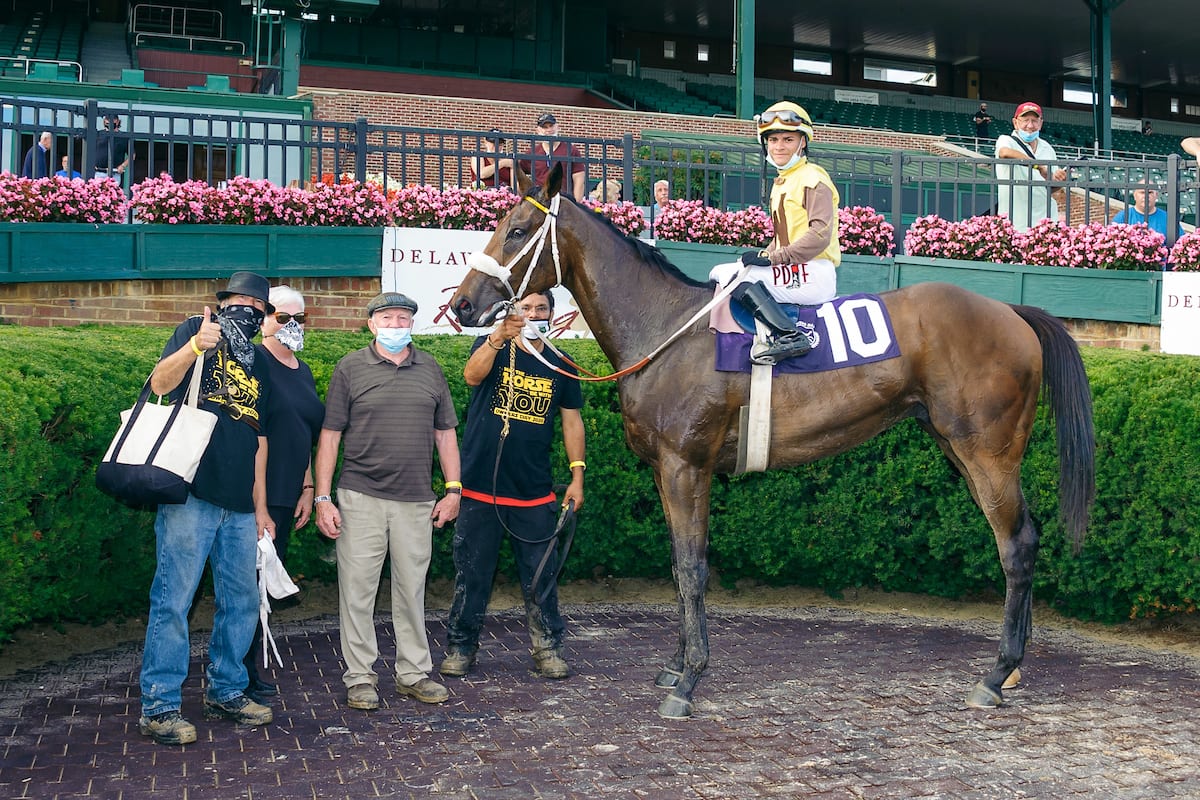 So he's enjoying the time he's spending with his prized 2-year-old Singlino, an Uncle Lino gelding who has already won twice in 2020, including a good-looking score in the First State Dash at Delaware Park last month. With more than $85,000 in earnings, Singlino is already in the top five of Worsley trainees, and the stakes win was, according to Equibase, the trainer's first.
With the win in the First State Dash, Singlino secured his second straight victory and a spot in The Racing Biz Delaware Park two-year-olds to watch list.
"He can run, this horse," Worsley said. "I didn't want to throw him in too deep. He's galloping well. It's all good."
Worsley had entered Singlino in the Born to Run Stakes on the grass at Monmouth October 12. But that race was washed out, as was that day's Monmouth card. He also entered the horse in the Maryland Million Nursery, but since he's not Maryland-sired, he would need five horses to scratch to draw in.
There was some talk that Worsley might soon retire, that his wife and co-trainer Yvonne was encouraging him to step away. Not so, says Worsley.
"It's not true," Worsley said. "I'm never going to retire. My friend Barclay Tagg is 83 and he's still going strong. I don't feel my age. I feel like I'm 25."
So Worsley sent Singlino for an allowance race in the Meadowlands at Monmouth Park meet October 22. After pressing the pace, Singlino took the lead in upper stretch before settling for third, beaten just a length and a little.
Worsley, who lives in Delaware, said that owning and training young horses works to his advantage.
"When you can break and train your own horses, it's a big advantage," Worsley said. "It was a shame that we got rained out. I thought we could win that day."
As for retirement, Worsley said that he has made one slight adjustment in the way he operates.
"I don't get in the saddle much," Worsley said. "I've started training horses from the ground this year. I am catching on a little with that. I've lasted 60 years in the saddle."
In a long career, Worsley has had success finding bargain horses. He purchased Wowwhatabrat, his top earner, for $5,000 as a yearling; she went on to earn nearly $250,000 for him before getting claimed away late last year.
He also grabbed Young Jedi, a son of Lucky Pleasure, for $2,500 at a mixed sale in the early 1980s. He went on to earn over $168,000 for Worsley.
In 1961, Jack Worsley was only 17 years old when he departed his native England for what he dreamed would be a better life in thoroughbred horse racing in the United States, joining his older brother and fellow horseman Dick on the journey across the pond.
"Dick was a rider and working with jumpers," Jack Worsley said. "So we came to America together. There were three of us in the game."
Older brother Harry remained in England and is involved to this day. Brother Dick passed away 10 years ago.
In the early stages of his new life in America, Worsley had the pleasure of working for such horsemen as graded stakes winners Jimmy Jones, Anthony Basile and Doug Davis.
"I kept busy breaking yearlings," Worsley said. "It's what I did best."
He earned a job working as an exercise rider at the famed Calumet Farms, traveling back and forth from Delaware to Kentucky to New Jersey.
After a while, Dick and Jack ventured out on their own a little.
"We had a couple of decent horses," Worsley said. "I never got into training for other people, because if you get a good horse, then they give the horse to another trainer. So we always bought a couple of cheap yearlings and stayed active that way."
Worsley now resides in Stanton, Delaware, which is just a stone's throw from Delaware Park. "My backyard touches Delaware Park," Worsley said.
He said he has about five horses in his barn — which is two too many.
"I'd like to weed it down to three," Worsley said. "When you're paying your own bills, it's not easy."
Worsley said that he still gets a kick out of working and training with wife Yvonne. The couple will celebrate their 50th anniversary later this year.
It doesn't hurt Worsley's enjoyment of the game that, with Singlino leading the way, the barn has generated $104,250 in purse earnings so far this year. That's the second most in a single year in his career, and he has dead aim on the most.
But either way, he's done enough to stay in the game for another season.
"I think I've made enough this year to keep the wolves away for a bit," Worsley said.
LATEST NEWS