JOHN CURRAN'S LAST CALL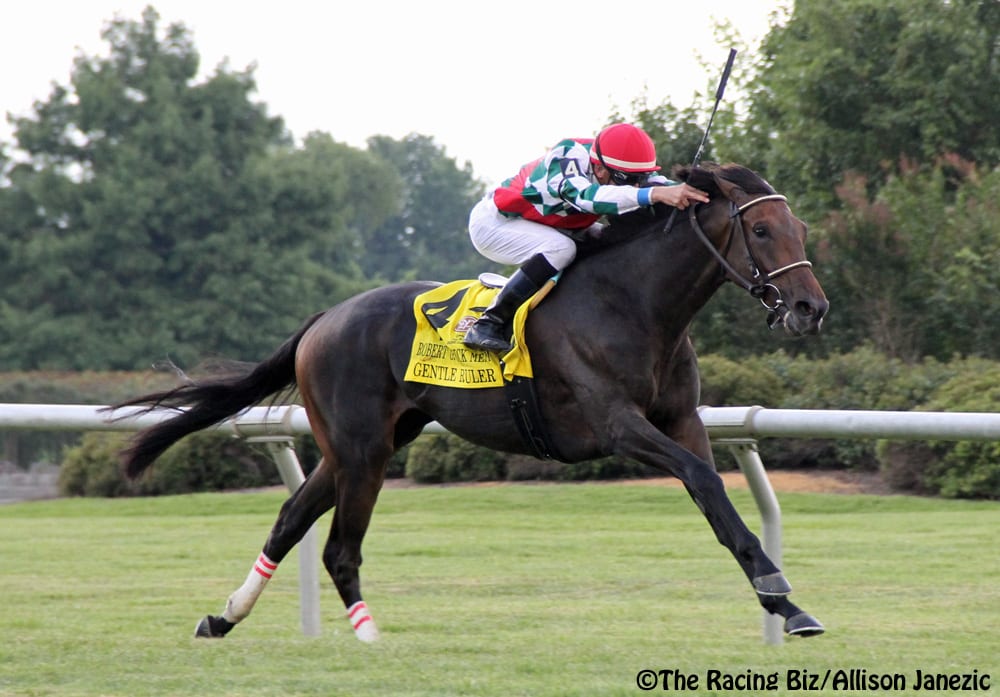 Frank Vespe

October 19, 2020
For 37 years, words were John Curran's stock in trade, the tools he used to frame each day of racing at Delaware Park.
So perhaps it's fitting that when he reached the finish line, he didn't have many words left.
"We thank you; we thank the fans," Curran said in a brief statement prior to the eighth race Saturday. "It's been a great 37 years. That's all I can say."
Curran called the final card of his lengthy career on Saturday, which was the closing day of the 2020 meet at Delaware Park, Curran's work home for all those years.
Curran was celebrated around the eighth race. He made a brief statement prior to the eighth, thanking a variety of people and giving a shoutout to longtime paddock host Rich Glazier, whom he called "our partner for many years." Glazier missed the 2020 meet because of concerns about Covid-19.
The eighth was the "Tribute to John Curran" race, and 2020 paddock host Josh Brown filled in behind the mic for the race. Following the race, Delaware racing chief John Mooney presented Curran a memento of his time at Delaware in the winner's circle, and fans crowded around to wave goodbye.
Of course, there were still two races to go. As it happened, track management — or perhaps the racing gods — didn't make Curran's finale an easy one. It was a bottom-level maiden claimer with a big field of 11, and for good measure there were two claims to announce.
Curran closed it, the meet, and his career in typically understated fashion.
"That concludes our 2020 meet here at Delaware Park and my 37-year career" Curran said after listing the claims. "And it's been a pleasure."
LATEST NEWS