LAUREL PARK FALL MEET TO HOST 35 STAKES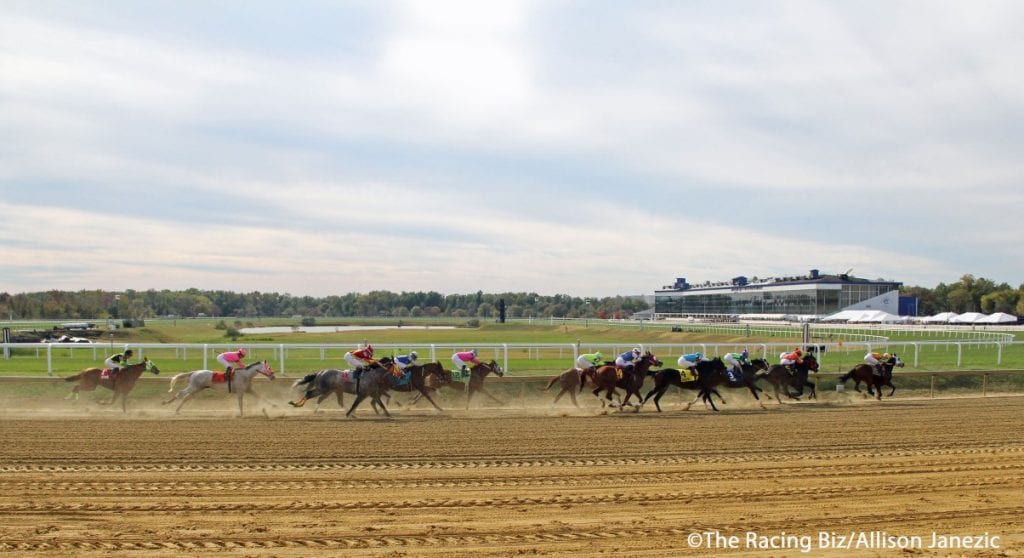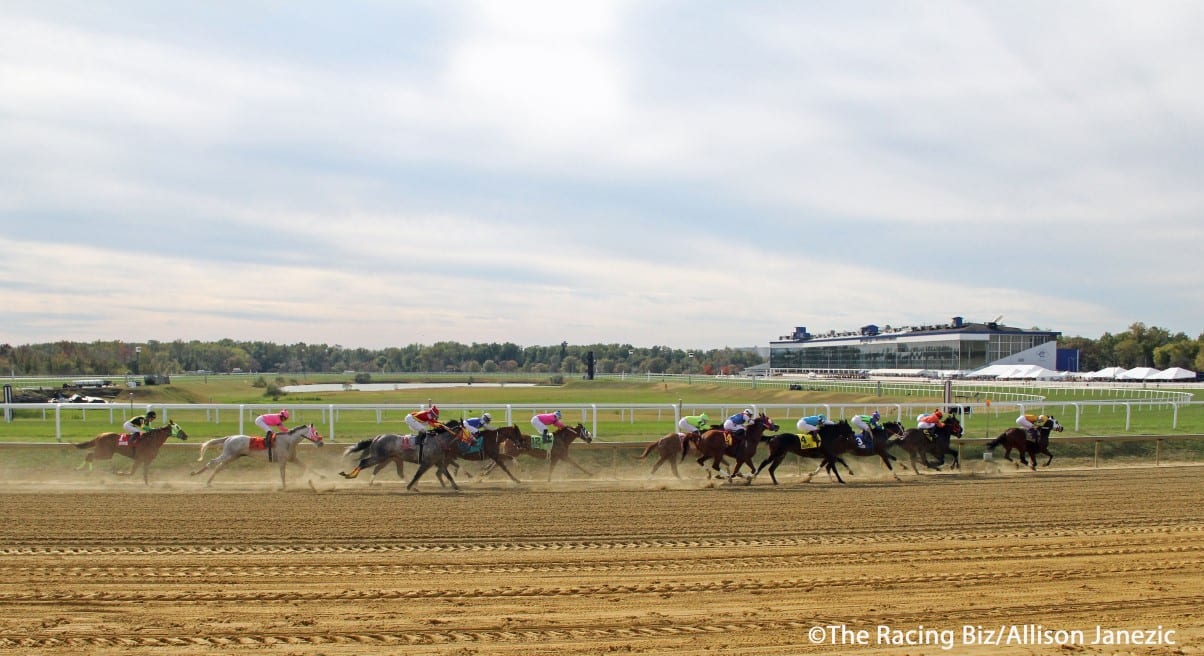 Press Release

October 7, 2020
On the heels of an historic Preakness Meet at Pimlico Race Course that saw Swiss Skydiver become only the sixth filly in 145 runnings to capture the Preakness Stakes (G1), the Maryland Jockey Club is set to raise the curtain on its calendar year-ending fall stand.
Laurel Park will play host to a 44-day session beginning Thursday, Oct. 8 and running through Thursday, Dec. 31 that will feature 35 stakes worth $3.23 million in purses including the $150,000 Allaire du Pont (G3).
Racing will be conducted Thursday through Sunday in October and November and Thursday through Saturday in December with a special Sunday, Dec. 27 program. There will be no racing Christmas Eve or Christmas Day, Dec. 24 and 25.
Post time will be 12:40 p.m. through Sunday, Oct. 18 and move to 12:25 p.m. for the remainder of the meet with 11:25 a.m. exceptions on Maryland Million Day, Oct. 24; Breeders' Cup Saturday, Nov. 7; and Thanksgiving Day, Nov. 26.
The stakes action kicks off Friday, October 9 with five Virginia-restricted stakes. Those races, originally scheduled to be run at Colonial Downs, were moved to Laurel when that track had to end its meet prematurely because of the Covid-19 pandemic.
Stakes action continues Saturday, Oct. 24 with the 35th annual Jim McKay Maryland Million featuring eight stakes and a total of 12 races for eligible Maryland-sired horses worth $1.005 million in purses, led by the $150,000 Classic for 3-year-olds and up going 1 1/8 miles. Returning to the program for the first time since 2012 is the $75,000 Turf Sprint, also for 3-year-olds and up, at 5 ½ furlongs.
The $100,000 Maryland Million Turf for 3-year-olds and up saw its distance extended from one mile to 1 1/8 miles for 2020. Other stakes are the $100,000 Nursery for 2-year-olds,  $100,000 Lassie for 2-year-old fillies and $100,000 Sprint for 3-year-olds and up, all at six furlongs; $100,000 Ladies at 1 1/8 miles and $100,000 Distaff at seven furlongs, both for fillies and mares 3 and up.
Pre-entry deadline for Maryland Million is Wednesday, Oct. 14. Pre-entries can be made by calling the Laurel Park racing office at 800-638-1859.
The $100,000 James F. Lewis III for 2-year-olds and $100,000 Smart Halo for 2-year-old fillies, both sprinting six furlongs, will be held Saturday, Nov. 14 on Laurel's Salute to Veterans Day program.
Following its traditional Thanksgiving Day program, this year Nov. 26, Laurel will host the Fall Festival of Racing Saturday, Nov. 28 with six $100,000 stakes led by the Concern for 3-year-olds and Smart Halo for 3-year-old fillies, each at seven furlongs. Also scheduled are the 1 1/16-mile Thirty Eight Go Go and six-furlong Primonetta for females 3 and older and 1 1/8-mile Richard Small and six furlong Frank Whiteley Jr. for 3-year-olds and up.
Juveniles will again be in the spotlight on Maryland Spectacular Day, Saturday, Dec. 5 in the $100,000 Maryland Juvenile Futurity and $100,000 Maryland Juvenile Filly Championship.
The 2020 stakes season concludes in style on Christmastide Stakes Day, Saturday, Dec. 26, with eight stakes worth $850,000 in purses led by the 1 1/8-mile duPont for fillies and mares 3 and older, repositioned on the calendar after traditionally being run on the Preakness undercard.
Four races are for 2-year-olds – the $100,000 Gin Talking for fillies and $100,000 Heft, each at six furlongs, and the $100,000 Anne Arundel County for fillies and $100,000 Howard County, both going 1 1/16 miles. Rounding out the stakes action are the $100,000 Native Dancer at 1 1/8 miles and $100,000 Dave's Friend at six furlongs for 3-year-olds and up, and $100,000 Willa On the Move for fillies and mares 3 and older sprinting seven furlongs.
Jockey Trevor McCarthy and trainer Claudio Gonzalez return to defend their Laurel fall meet championships from 2019. McCarthy led the six-day Preakness Meet with nine wins to earn his 13th career individual title and seventh of the last nine in Maryland, where he has been the state's leading rider four times (2013, 2014, 2016, 2019).
McCarthy, 26, is named in six races Thursday and five Friday, including Tasting the Stars in the Brookmeade, Largent in the Bert Allen and Embolden in the Punch Line.
A 43-year-old cancer survivor, Gonzalez won five races including the historic Pimlico Special (G3) with Harpers First Ride to lead all trainers during the Preakness Meet. He has now won 11 of the last 12 meets in Maryland dating back to Laurel's 2017 spring stand and owns or shares 14 titles overall. He has led the state in wins three consecutive years (2017-19).
Gonzalez has horses entered in three races at Laurel Thursday and two Friday.
LATEST NEWS