FASIG-TIPTON: YEARLING SALE TOPS $9 MILLION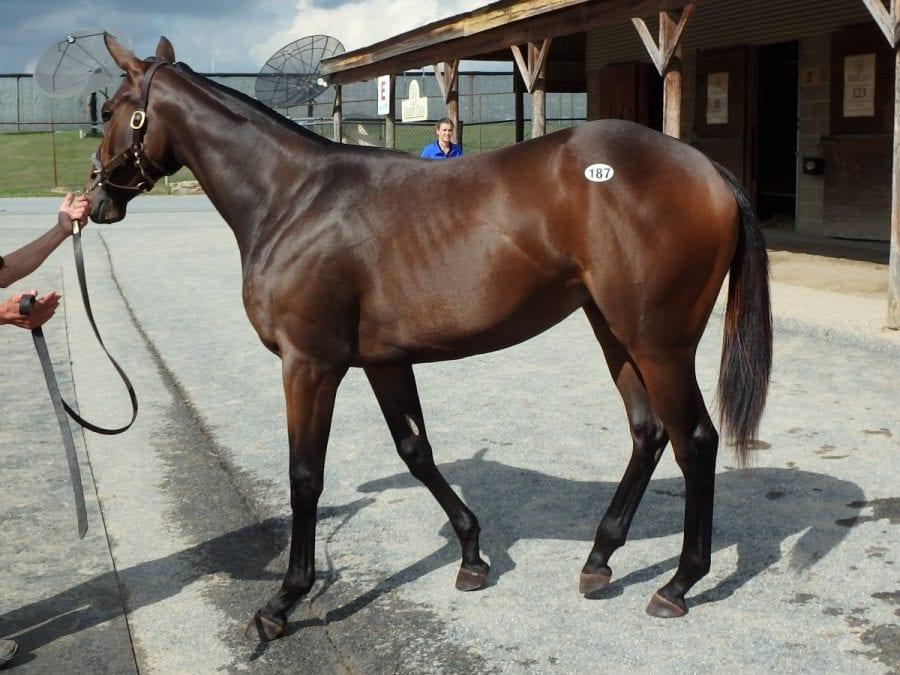 Frank Vespe

October 6, 2020
Three horses fetched winning bids of $240,000 or more Tuesday at the Fasig-Tipton Midlantic fall yearling sale to power the event to more than $9 million in gross sales.
Two of the three highest-end horses were bred in Maryland, while the sale-topper was a Pennsylvania-bred. All three sold on the second day of the sale; the day one topper, a Cupid colt, got a top bid of $160,000.
FTC urged to reject HISA rules

Ten members of Congress — five Senators and five Representatives – have urged the FTC to reject HISA's proposed drug rules
In all, 379 horses changed hands at the two-day sale, which concluded this evening. The gross value of the horses sold reached $9,161,200. That was 79 more horses than sold here last year, an increase of 26.3%. The average, $24,172, was essentially unchanged from 2019, while the median was exactly equal at $14,000.
While 379 horses found new owners, another 105 did not. That equates to a buyback rate of 21.7%, which was basically equivalent to last year's 21.3% buyback rate.
The sale-topper was a Pennsylvania-bred Gun Runner colt. He was consigned by Becky Davis as agent, with Lambe Bloodstock going to $270,000 to get him. He's out of the Stormy Atlantic mare Stormy Tak and is a half to three winners. Stormy Tak is a half to two stakes winners and one stakes producer and is out of the Mutakddim mare Lady Tak, a multiple Grade 1-winning millionaire.
The colt is both Virginia certified and Delaware certified, opening up numerous options for his new owners.
A Maryland-bred Flatter colt generated a winning bid of $250,000. Consigned by Northview Stallion Station (David Wade), he went to Bell Gable Stable LLC.
Consigned as Hip 451, he is out of the More Than Ready mare Apple Cider and is a half to two winners. His second dam, the Polish Numbers mare Who Did It and Run, was a multiple graded stakes winner on the racetrack and a terrific producer in the breeding shed. Her offspring include two stakes winners and three stakes producers.
Another Maryland-bred earned the "show" in the sale, generating a top bid of $240,000.
The Maryland-bred Street Sense colt brought went to West Bloodstock as agent for Repole Stable and St. Elias Stable. Consigned by Chanceland Farm, he is out of the ultra-productive Polish Numbers mare Tanca.
The colt is a half-brother to seven winners, including stakes winners Cordmaker, Las Setas, and Corvus. On Saturday, Cordmaker ran third in the Grade 3 Pimlico Special for the second consecutive year.
The sale-topper among those sired by Midlantic stallions was a Maryland-bred Divining Rod colt. Out of the Kafwain mare Reappearance, he brought a winning bid of $100,000. He was consigned by Bill Reightler as agent for Ken Lowe, Jr. and went to Lael Stable, which also campaigned Divining Rod.
These were among 11 horses at the sale to draw bids of $100,000 or more.
LATEST NEWS