PIMLICO MORNING GALLERY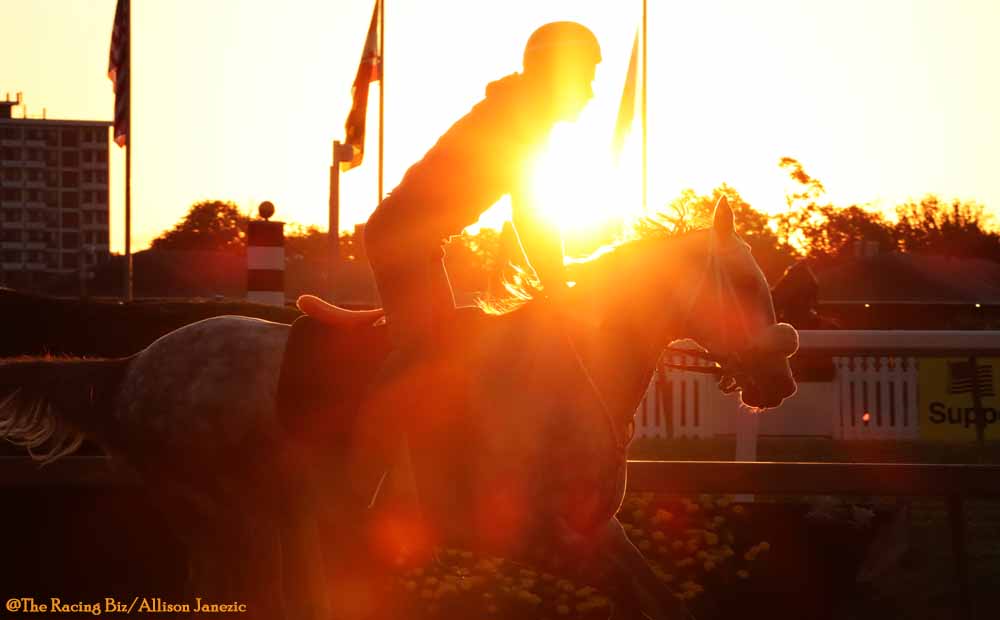 Allison Janezic

October 3, 2020
The days prior to the Preakness are quiet. Pimlico is serene; one rider calls to another. A horse huffs his way down the lane.
It could be a farm, or perhaps a training center. But then on Saturday — even without fans — a mass of people will descend on Old Hilltop. Owners and racing officials, TV crews and other media types, friends and family, grooms and outriders, the quiet of the prior days transformed into the madness of one of the biggest days of the racing year.
Photographer Allison Janezic captures a couple of pre-Preakness mornings.
[FAG id=66159]
LATEST NEWS