MAYTHEHORSEBEWITHU DELAWARE OWNERS' DAY HUNCH PLAY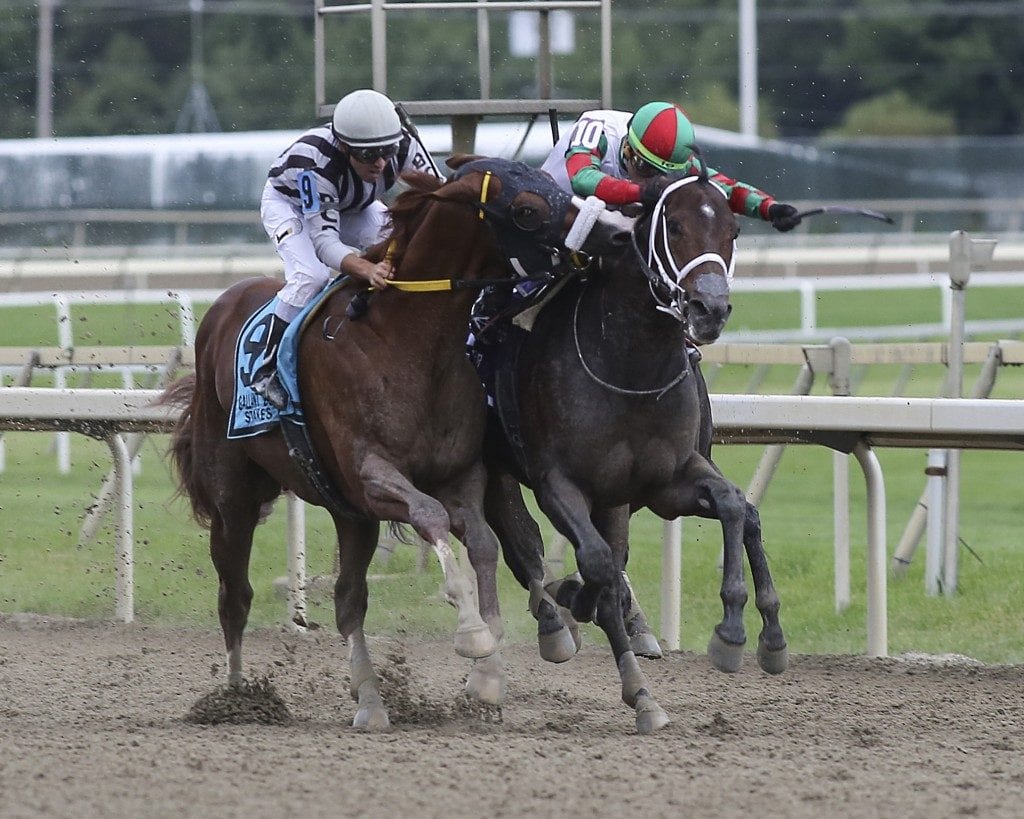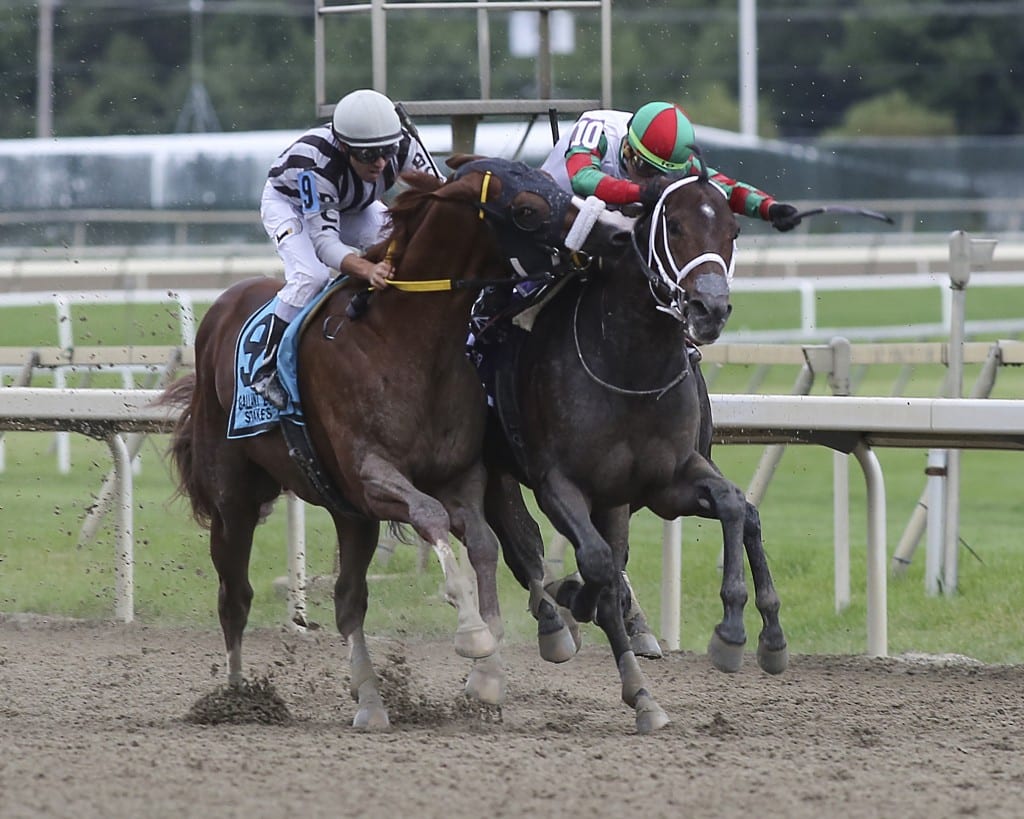 Press Release

September 23, 2020
Owners' Day at Delaware Park will showcase the best of the best in Delaware racing this Saturday.  The theme of the 28th renewal celebrating the contributions of horse owners to the sport is "May the Horse Be With You." The eleven-race card with a total entries of 122 will offer total purses of $752,500.  The card offers six stakes, four for Delaware bred or certified Thoroughbreds and two restricted to horses that have started at Delaware Park this year.
The hunch play of the day has to be Michael Dubb and Bethlehem Stables' Maythehorsebwithu who is entered in the five-and-a-half furlong $100,000 First State Dash which is restricted to Delaware bred or certified 2-year-olds.
The gelded son of Bullsbay has one win from two career starts. The Pennsylvania-bred trained Brittany Russell posted a 10 ¼-length score in his career debut in a $40,000 maiden claiming event going five and a half furlongs at Delaware Park on July 16. He followed by running fifth in a five and a half furlong allowance at Delaware Park on August 26.
"The name and the theme of the day must be a coincidence, but when I saw the pamphlet, I thought, I have got to run him, so hopefully it is a good omen," said trainer Brittany Russell.  "His nickname in the barn is actually 'Luke,' as in Luke Skywalker. He is doing really well.  I am tossing out the last race because I just do not think he was himself that day.  He is kind of an ornery horse with a lot of energy and he is typically quite a handful to train.  When he was walking the shed before we took him over, it seemed like he was being too good and quiet which is kind of out of character for him.  I decided I was probably thinking too much about it, so we brought him over and he ran a bit of a clunker.  He did not really have an excuse, so after the fact I am thinking maybe he was having an off day.  Since then, he has been training awesome.  We are adding blinkers because it seems like he does need a little help focusing, so we are hoping he runs like he did the first time."
Russell has entered two others in the Owners Day stakes.  The 30-year-old trainer has Cash is King and LC Racing's Juror Number Four in the Small Wonder Stakes going five-and-a-half furlongs for Delaware bred or certified 2-year-old fillies and Madaket Stables, Ten Strike Racing, Michael Kisler and Black Cloud Racing's Whereshetoldmetogo in the New Castle Stakes going six furlongs for Delaware bred or certified 3-year-olds and upward.
In her last, Juror Number Four broke her maiden by 2 ½-lengths going six furlongs at Laurel Park on September 11. Previously, the Maryland-bred daughter of Into Mischief ran third in her career debut going six furlongs at Delaware Park on August 13.
"Juror Number Four broke her maiden last time out at Laurel and she ran really well," said Russell. "I also think she ran really well her first time out when she ran third at Delaware Park. I do not put a lot of emphasis on winning first time out especially with my younger horses, but we did like her enough that we thought maybe she could get the job done first time out, but that was not really the goal. She hooked a pretty decent filly that day and she did not embarrass herself. She came back and ran the way we thought she would the second time out. It is back a bit quick. I do not love to run them back in about two weeks, but she is doing really well after her maiden victory and I do not think it took a lot of her, so we are going to take a shot since it is restricted and it is worth $100,000. I think she is going to run well."
Whereshetoldmetogo has a career record of seven wins, four seconds and two thirds from 21 starts with earnings of $401,291. The 5-year-old son of El Padrino has notched three victories and second from four career outings at Delaware Park. In his last, the Maryland-bred ran fourth in the six furlong $100,000 Polynesian Stakes at Laurel Park on September 5.
"I have not had him terribly long and last time the goal was to get a run into him," Russell said. "He ran well and I think he needed it. He worked really nicely on September 20. We are hoping he steps forward off that race, he likes Delaware, and I think we have him in a spot where hopefully he will run a big one."
LATEST NEWS