CHARLES TOWN TRAINER LESLIE CONDON PASSES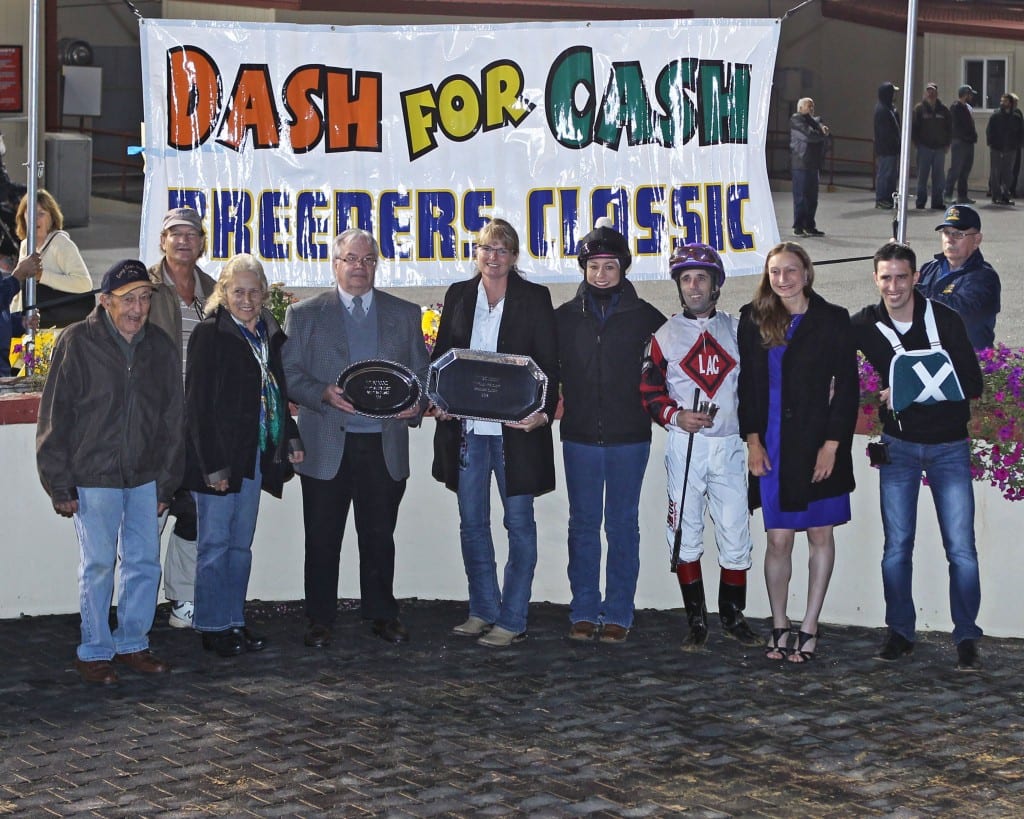 Frank Vespe

August 21, 2020
Leslie A. Condon, a Charles Town-based trainer and fixture in the local racing community, passed away unexpectedly Thursday evening. She was 49.
Condon had sent out one winner to date in 2020, from 21 starters. In her career, she won 120 races with total purse earnings of nearly $2.1 million.
Condon enjoyed her best year as a trainer in 2018. That year, she won with eight of 83 starters and posted purse earnings of $251,407, a career high. That was also the year she sent out her homebred Scythe to record a 19-1 upset in the $75,000 West Virginia Dash for Cash Breeders' Classic Stakes.
"This is why we do this," Condon said after Scythe's victory. "I was there when he was foaled, and I pulled him. This was my first Breeders' Classics winner, and it's really special."
Condon owned many of the horses she trained, making her connection to her runners all the stronger.
Condon also served as a member of the Board of Directors of the Charles Town Horsemen's Benevolent and Protective Association (HBPA) for over six years.
"She served on the Charles Town HBPA Board of Directors for more than six years, and was part of both the Marketing Committee and Backstretch Committees," the HBPA said in a statement Friday morning. "A beloved member of the community, Leslie will be sorely missed by many family members, friends and the Charles Town racing community."
In her role with the HBPA, she helped organize the group's response to the 2016 flood that devastated much of the state and killed 23 people in four counties. Working with local organizations in the affected areas to determine what supplies were needed and where to send them, Condon and her crew collected water, cleaning supplies, bleach, diapers, baby wipes, baby food, boxed drinks, hoses, bedding, toilet paper, and paper towels.
"We saw what happened and we knew people needed help," Condon said at the time. "We wanted to try to help any way we could."
Condon sent out her first runner, Cotswold Way, to a second-place finish at Charles Town on September 20, 1996. Two months later, that same horse gave her her first victory, rallying to win going away at 27-1 odds in a $6,500 claiming race at Mountaineer Park.
She lodged her first official win at Charles Town the following September, and it was at her home track that she went on to attain her greatest success.
"Leslie leaves behind many friends, family, loved ones & horses as well as a hole in the Charles Town racing community and our prayers & sympathies go out to all those close to her," the track said on Twitter.
Arrangements are pending
Charles Town is unfortunately mourning the loss of a valued member of its racing family today as trainer, horseman and Charles Town HBPA Board Member Leslie Condon passed away unexpectedly recently at the age of 49. pic.twitter.com/iX5lALXpYr

— Race Charles Town (@RaceCharlesTown) August 21, 2020
LATEST NEWS