REPORT: GREEN GRATTO RETIRED, AGAIN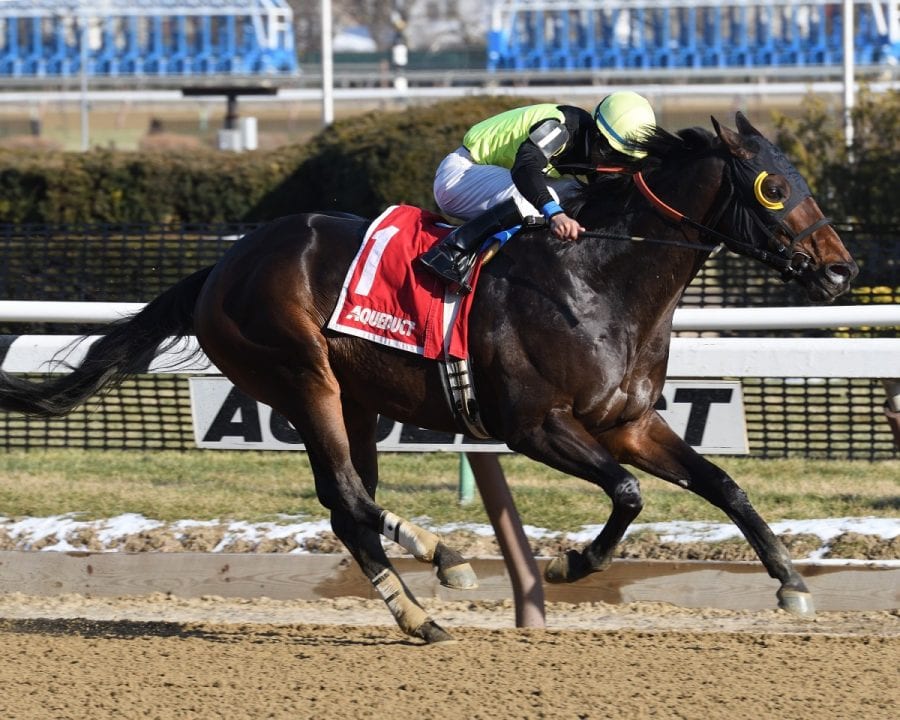 Frank Vespe

August 10, 2020
New Jersey-bred millionaire Green Gratto returned from a 28-month layoff Sunday at Monmouth Park, ran last, and promptly returned to the retired life, the Daily Racing Form reported.
Green Gratto, a gelded son of Here's Zealous, went off at 12.90-1 in the allowance/optional claiming contest for state-breds. After showing early foot, he gave way on the turn in the six-furlong contest and "jogged home," the Equibase chart said.
Green Gratto won three graded stakes in his career en route to earning more than $1.1 million. But he concluded the main body of his career on a 12-race losing streak in 2017-2018. That streak came on the heels of the most productive stretch of his career, when, in the course of three races, he won the Grade 1 Carter Handicap and Grade 3 Toboggan.
Through the bulk of his career, Green Gratto toiled for trainer Gaston Grant, who co-owned the horse with his brother Anthony Grant. He concluded the bulk of his career after a third-place finish in an allowance/optional claimer April 19, 2018.
He was sold with the intention of turning him into a stallion, but that effort failed; Green Gratto proved to be infertile. His owners, Norman and Liz Wilson, who race as Oakleaf Farm, said that the horse grew dispirited with farm life, which spurred them to return him to the track.
But that effort had critics, who pointed out the risk both to the 10-year-old horse, who'd been away from racing for more than two years, and to the industry itself, which would have borne the brunt of criticism had something gone awry.
Fortunately for both horse and industry, nothing did go awry. Jockey Hector Diaz, Jr. protected the horse rather than persevere with him, and the Kathleen O'Connell trainee will now — for good, perhaps — move onto the next phase of his life.
LATEST NEWS