GREEN GRATTO IS WHY RACING CAN'T HAVE NICE THINGS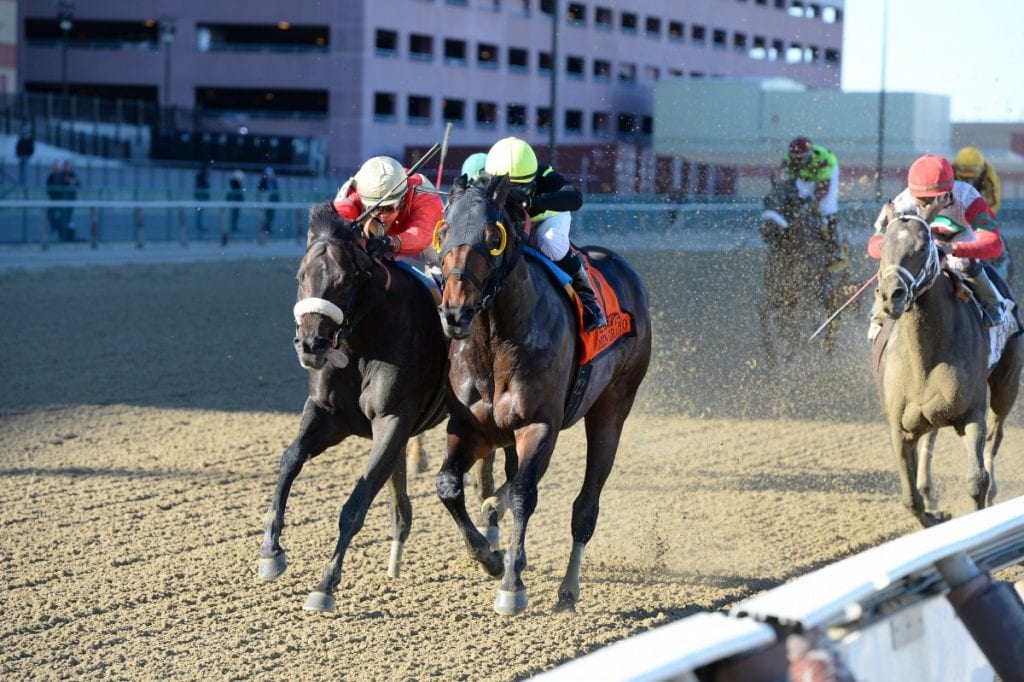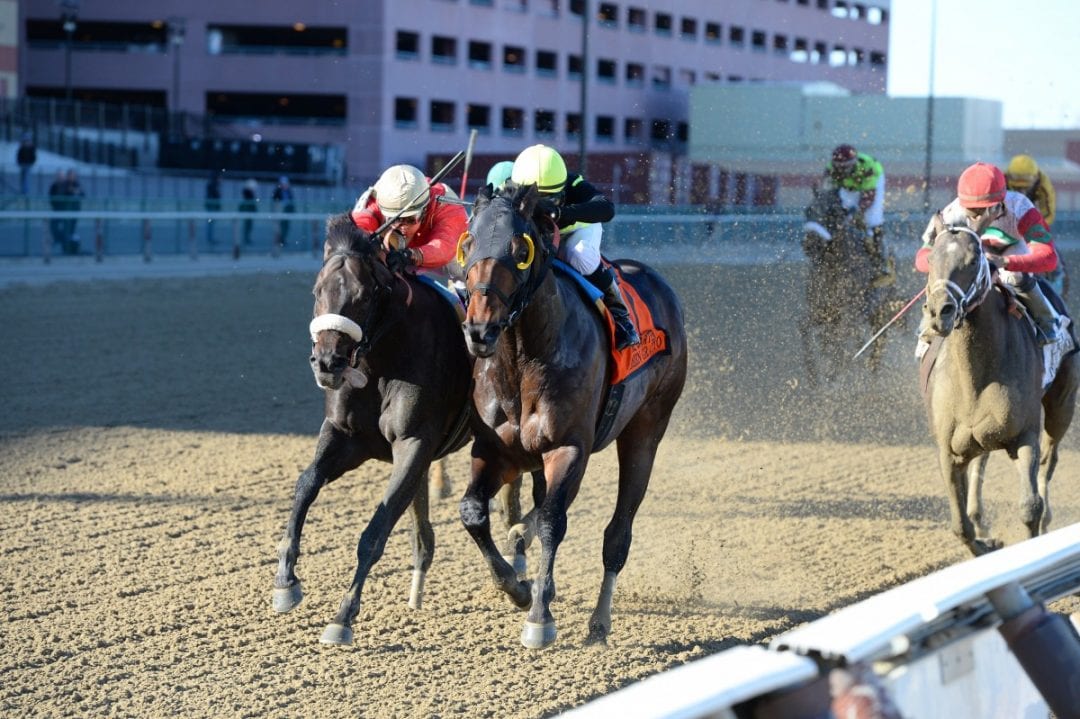 Frank Vespe

August 9, 2020
Comes word that Green Gratto is set to return to racing.
The 10-year-old New Jersey-bred last raced in 2018, and he last won a race April 8, 2017. He's raced 65 times, owns nine wins, and in his career earned more than $1.1 million.
And this is why racing can't have nice things.
Green Gratto was never a great horse and often was put in spots where he didn't fit. But on his best days, he was a pretty darn good horse. April 8, 2017 was one of those best days; it's the day he won the Grade 1 Carter Handicap by a neck at odds of 54-1.
That was his second graded win in three starts, following his score in that January's Grade 3 Toboggan. And it was the third, and final, graded win of his career.
Like we said: not a great horse, but a pretty darn good one. Not too shabby for a runner who dropped into maiden claiming company – twice – to earn his diploma.
Green Gratto was retired following 12 consecutive defeats after his win in the Carter. In title defenses in the Carter and Toboggan, he finished 11th and sixth, respectively. It was pretty clearly time for the then-eight-year-old to enter the next phase.
And now – with different connections – he's back in the entries.
In his first career, Green Gratto raced for trainer Gaston Grant, who, along with his brother Anthony Grant, owned him.
This time around, it'll be for trainer Kathleen O'Connell and owners Norman and Liz Wilson, who race as Oakleaf Farm.
"I know the big uproar it caused the last time he was entered, but I think everyone needs to know that this is best for the horse and he has a forever home here," Norman Wilson told the Daily Racing Form.
Green Gratto is in an optional claiming race for Jersey-breds Sunday, August 9 at Monmouth Park; he's in for the $20,000 tag and is 8-1 on the morning line.
An effort to turn Green Gratto into a stallion failed – he proved to be infertile – and the Wilsons said that he then grew listless and dispirited on the farm. Hence, the return to the racetrack.
Let's assume goodwill on the part of all the players: that Green Gratto really needed a job and that the owners and trainer are doing their level best for the horse.
Even so: it's why racing can't have nice things.
Because if something does happen to the horse, the problem doesn't just belong to the Wilsons and O'Connell.
No, the problem will belong to racing as a whole.
For one thing, those arguments – that he needs a job, that he has a "forever home" – ring hollow. There are certainly other jobs available – witness 14-year-old Counter Move, who became an outrider's pony after racing until he was 11 and earning over $400,00 – to a horse that needs one. And a forever home is hard to guarantee in the claiming ranks, in which anyone with enough money can grab him.
More broadly, how does one explain to the public that a 10-year-old who hadn't raced in two years and hadn't won in three needs to resume racing?
How to explain that it's appropriate for a veteran campaigner who's a millionaire to show up for a mid-level claiming tag that's far beneath his most recent competitive level?
In fact, you can't.
It's the Wilsons' choice, of course; it's their horse. But there's no argument that will convince anyone not already completely immersed in racing that this is a good idea. It's a move that's virtually all downside.
What's more, while what little upside there is belongs entirely to the connections, the downside is socialized. The connections may lose a horse, but the sport as a whole will pay the public relations freight if something goes wrong.
So we'll keep our fingers crossed that someone – New Jersey's stewards, Monmouth Park management, or the Wilsons themselves – comes to their senses and scratches the old-timer. Failing that, we'll hope for the best – whatever that might mean.
LATEST NEWS