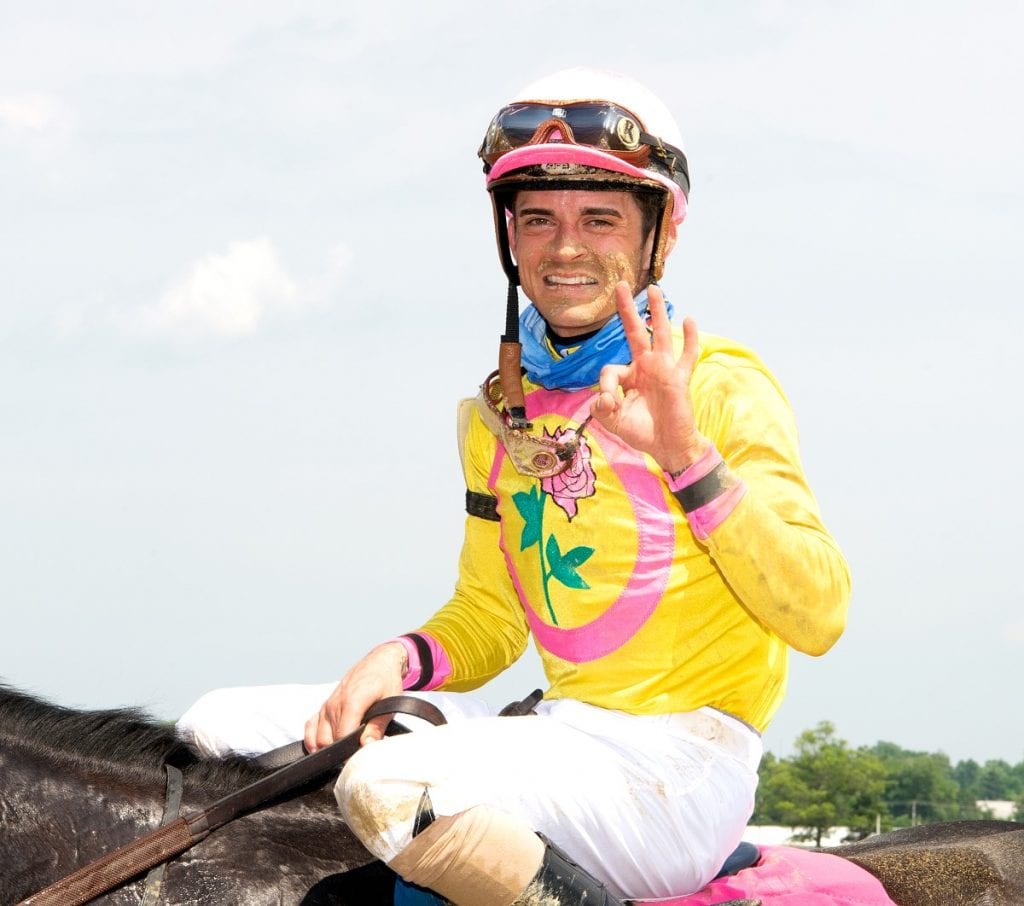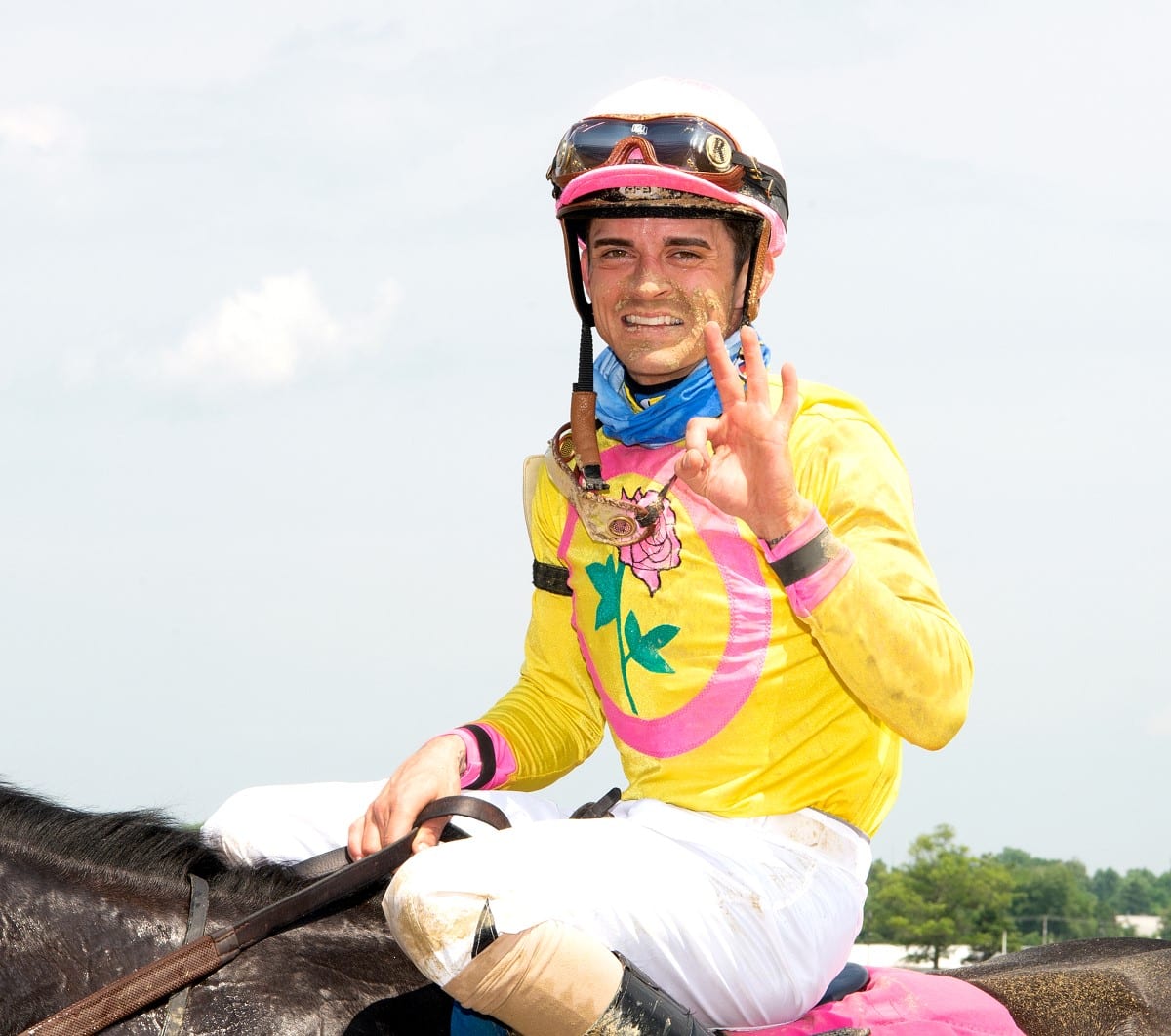 Jockey Sheldon Russell, the leading rider at Laurel Park's current summer meet, will miss at least two months with a broken right wrist suffered in a gate mishap Thursday at Delaware Park.
Agent Marty Leonard said the 32-year-old Russell was hurt after being unseated by his mount Maliceinthepalace, a 3-year-old filly trained by Michael Gorham, as the horses were loading for Delaware's third race. Maliceinthepalace would go on to run fourth under Alex Cintron.
"Walking into the gate the horse just reared up and he came off. When he came off, he landed on the ground and used his hand to brace his fall and that's what did it," Leonard said. "The second he hit the ground he said he knew it was broken. They went and got X-rays and that confirmed it.
Leonard said Russell, married to Laurel-based trainer Brittany Russell, is expected to be out "four to six weeks."
"You never expect that to happen," Leonard said.
Sheldon Russell led Laurel's summer meet, which began May 30 following a 2 ½-month pause in live racing amid the coronavirus pandemic, with 20 wins and $568,391 in purse earnings, five wins ahead of runner-up Trevor McCarthy.
Russell had five multi-win days during the summer stand, including hat tricks June 6, 8 and 12. He is the regular rider for multiple stakes-winning 3-year-old filly Hello Beautiful, under consideration for the Test (G1) Aug. 8 at Saratoga and trained by his wife.
A winner of 1,392 career races, Russell ranked second in Maryland with 93 wins and $3.3 million in purses earned in 2019. The state's leading rider in 2011, he is a seven-time meet champion owning five titles at Laurel and two at Pimlico Race Course between 2008 and 2015.
Though he has been ridden at full health since the spring of 2017, Russell's career has been beset by injuries. He suffered a torn ligament in his right thumb in 2016; torn labrum and fractured shoulder in a November 2015 training accident; broken ribs (2015, 2010), punctured lung (2015), broken foot (2013), broken wrist (2008) and fractured vertebrae (2007, 2008).
"Unfortunately, he's gone through this before. It's never, 'why me' with him. I don't know how he does it, but he takes it well. He takes it in stride. I'm sure he's disappointed, but he's a true professional. He's just going to get healthy and get back to riding again. That's what he does," Leonard said. "He's a great person."
LATEST NEWS