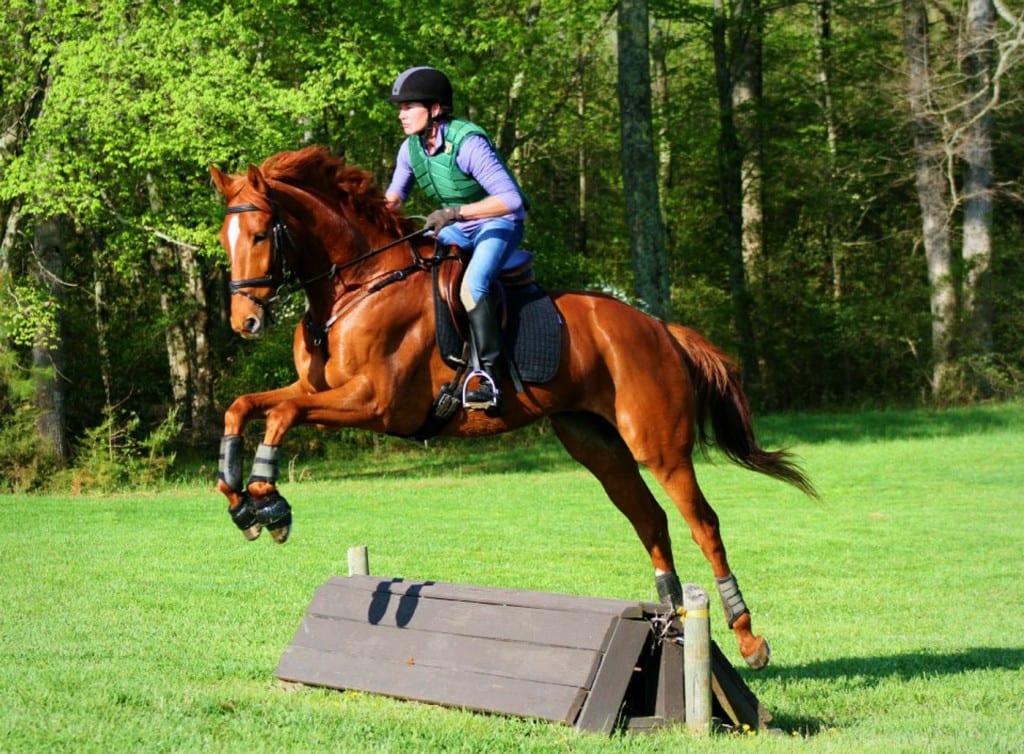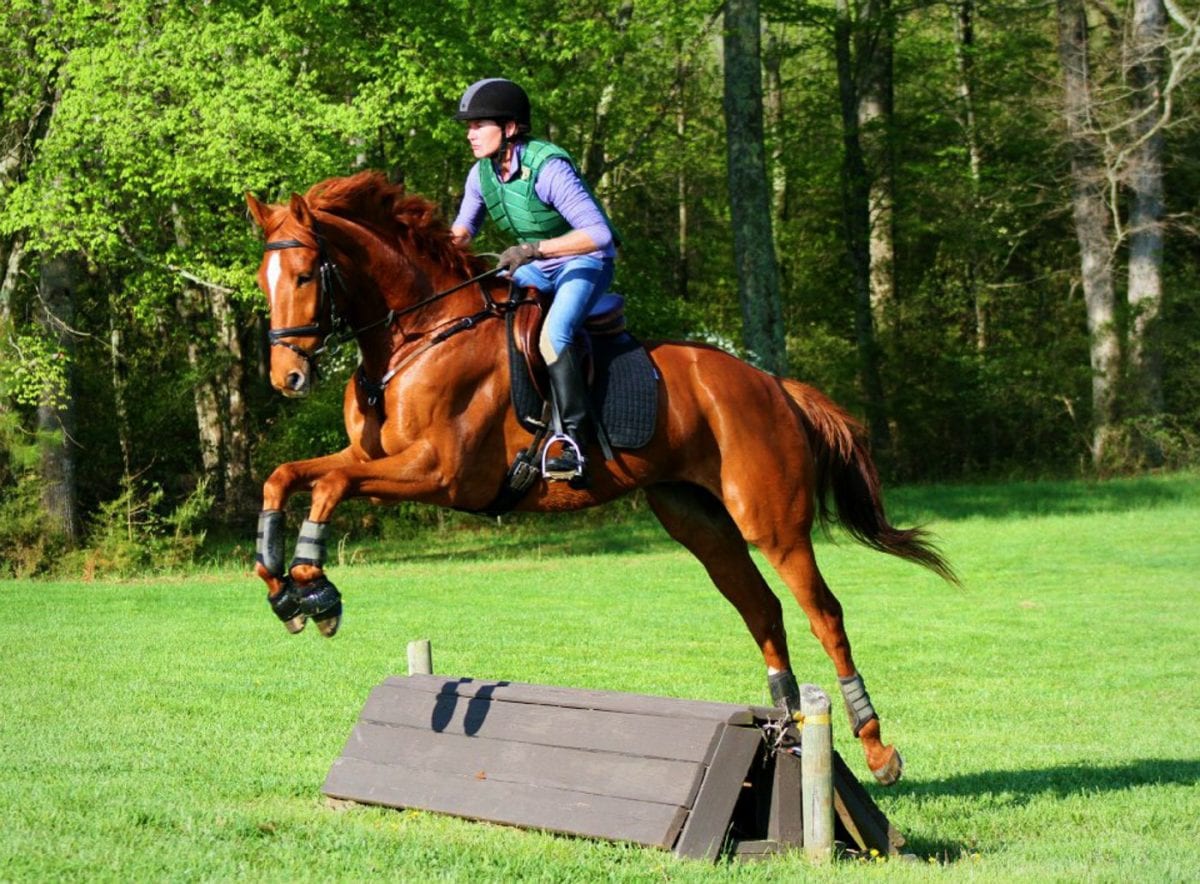 After extensive information gathering, research and consideration, the board of the Retired Racehorse Project (RRP) has made the difficult but unanimous decision to postpone the 2020 Thoroughbred Makeover and National Symposium, presented by Thoroughbred Charities of America (TCA), until 2021. The RRP plans to host an expanded Thoroughbred Makeover on October 12-17, 2021 that will offer separate classes in all ten disciplines for both 2020 and 2021 entries.
Put on each year by the RRP, a 501c3 nonprofit organization, the Thoroughbred Makeover typically draws hundreds of competitors from 40+ states and multiple Canadian provinces, each of whom has taken on the challenge of bringing along a Thoroughbred in his or her first year of retraining post-racing. In a normal year, the event also includes the ASPCA Makeover Marketplace (a large-scale horse shopping experience), a vendor fair with more than 70 on-site retailers and other equine businesses, seminars, the Thoroughbred Aftercare Summit and various social and networking events.
To comply with COVID-19 pandemic event guidelines as recommended by US Equestrian and the Kentucky Horse Park, many of these aspects, which monetize a significant portion of the event, would have to be eliminated or heavily modified.
"This was a decision that was not entered into lightly," said the RRP's executive director Jen Roytz. "We went to great lengths to look at the feasibility of putting on the event from various perspectives, including preparedness of our competitors, current sponsorship commitments, the cost and steps necessary to implement COVID-19 risk management protocols for an event like ours, and what changes we would need to make to the event to comply with state and venue regulations. We also explored various 'what if' scenarios with our legal counsel, insurance company, and board, and what their impacts could be on not only the event, but our organization as a whole."
With the Thoroughbred Makeover being a competition for horses in their first year of training after racing, the organization sent out two surveys to its competitors, one in April and one in June, to better understand how the pandemic was affecting its competitors' ability to prepare their horses. Questions in the survey also aimed to gauge how their competitors would feel about the changes to the event that would have to be made in 2020 in order to put it on.
Trainers expressed concern through these surveys about having their horses adequately prepared for the show environment, as well as financial concerns due to lost income during shutdowns. In some cases, horses could not receive necessary maintenance care or undergo elective veterinary or therapy procedures. Furthermore, every state's pandemic guidelines were different which had, and continues to have, an impact on competitors.
"We worked hard to identify what the best course of action would be, not only for our constituents and horses, but for the long-term viability and stability of our organization," continued Roytz. "Our competitor survey responses showed us not only that a significant percentage of our competitors were behind on their training due to a variety of factors, but also that if we were to implement the changes that the pandemic would force us to make, it would not only put our organization in a precarious position financially but would negatively impact our competitors' enjoyment of the event."
Several aspects of the 2020 TCA Thoroughbred Makeover will be run virtually this year in October, including a virtual vendor fair, webinars in place of seminars, and the ASPCA Makeover Marketplace. The Marketplace will transition into an expanded online showcase of transitioned Thoroughbreds who were intended to compete in October and be offered for sale or adoption at the Makeover.
"I know I speak on behalf of the entire RRP board and staff when I say this was an incredibly difficult decision, but we feel it's the right one," said RRP board president Carolyn Karlson. "The challenges presented by the pandemic are unprecedented. The RRP expanded its online educational offerings this year to better support those retraining horses amid all of the travel and shelter-in-place restrictions, like our Five-Minute Clinic series and webinars, and we have several more exciting initiatives to roll out as the year goes on. We are steadfast to our commitment to our competitors, sponsors, vendors, volunteers, supporters and, most importantly, the horses we and they serve."
Trainers who entered this year's Thoroughbred Makeover will have the opportunity to retain their registered 2020 horses to compete in a special 2020 division at the 2021 Thoroughbred Makeover. They also have the option to withdraw their 2020 horses and roll their entry fee to the 2021 competition with a new 2021-eligible horse. In some cases, some 2020-entered horses will be able to retain their eligibility for the 2021 division as long as they do not exceed the maximum of 15 retraining rides before December 1, 2020.
"It's been a priority for us to make sure that we found a solution that was flexible for our trainers and their horses and give them options to suit whatever their goals might be," said Green. "We look forward to working with everyone to offer content and activities to honor the Makeover this October, and to welcome everyone back to the Bluegrass for a knockout event in 2021."
Added Roytz, "We are incredibly grateful to the TCA, ASPCA and our other major sponsors and donors for being exceedingly understanding and supportive of this decision. Many of them have also been affected by this pandemic and anticipate feeling the effects well into the coming year, but were eager to help us find ways to support both this year's and next year's classes of Makeover competitors in meaningful ways."
LATEST NEWS