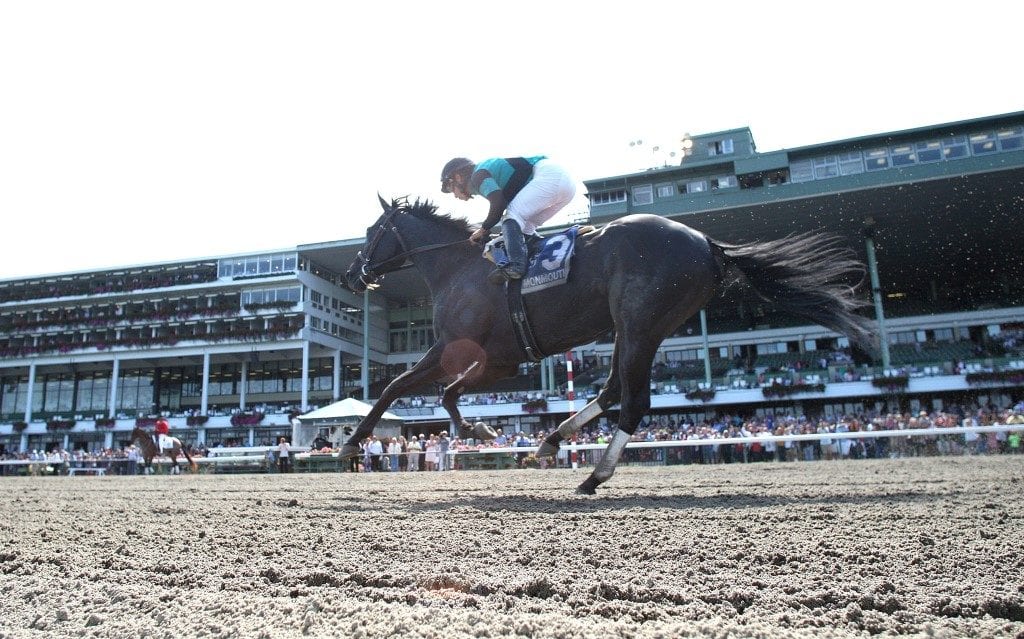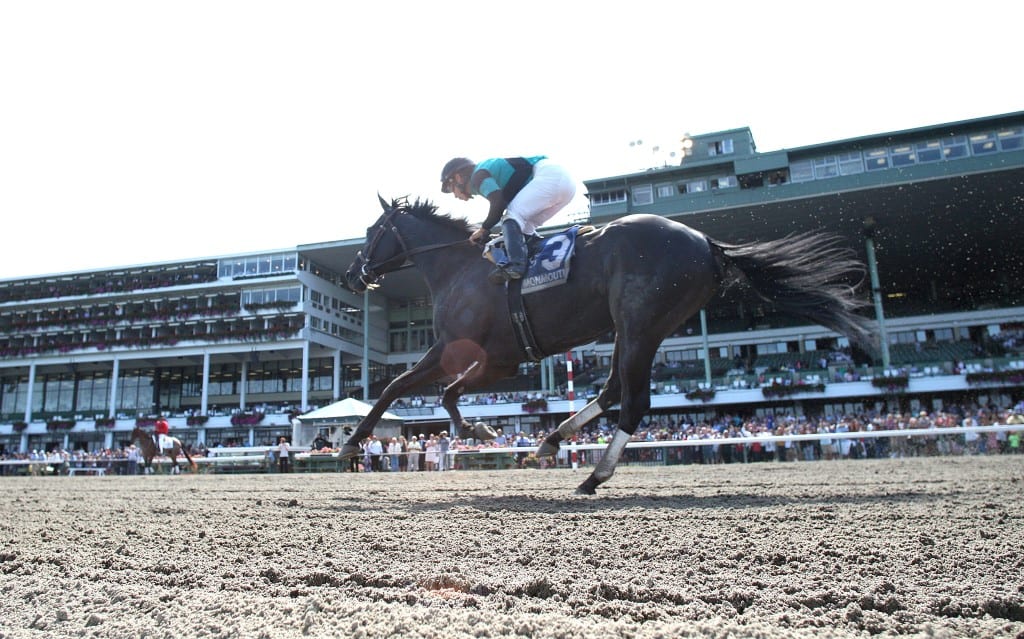 For a first race back following a nearly eight-month layoff, trainer Luis Carvajal knew the Grade 3 Westchester Stakes at Belmont Park on June 6 was much too daunting for Prendimi – especially since it was the 5-year-old gelding's first graded stakes try.
But there was a purpose to having his star Jersey-bred go in that spot: He needed a race, any race, to get Prendimi going on a campaign that points to Monmouth Park and Jersey-bred company.
Sunday, Carvajal will get an idea of whether that decision to get a race in will immediately benefit Prendimi, with the son of DanCe With Ravens-Cigno d'Oro by Tour d'Oro looking to repeat in the $75,000 John J. Reilly Handicap, the feature race on Monmouth Park's 12-race card.
"He's doing good. We decided to send him to New York with Chad Summers to get him ready for this race and Monmouth Park, just to get him started," said Carvajal. "I think Chad did a great job with him. The horse looks fantastic. For his first race back, and trying a Grade 3, we knew that was too tough for him. But we wanted to get him ready for Monmouth and we needed to get him started.
"He showed speed to the quarter pole (before finishing ninth and last in the mile and a sixteenth race). He didn't want to do much after that. But I am happy that he is working well and that we were able to get a race in to get him ready for Monmouth Park."

If Prendimi's first race form this year looks unimpressive remember that was the case a year ago prior to the Reilly as well. Then Prendimi shocked the field in the six-furlong dash for Jersey-breds with a gritty neck victory at odds of 26-1.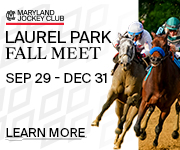 It was one of two Jersey-bred stakes races that Prendimi won last year, contributing to earnings of $151,120 for the campaign. Overall, Prendimi shows a 4-6-3 line from 19 lifetime starts and a 4-4-1 line from 10 career starts at Monmouth Park.
"I wasn't shocked he won this race last year," said Carvajal. "We knew what he was capable of. We know he has talent and he's a very useful horse. He can go short or long.
"But the field for the race this year looks very salty. There are several horses with good speed in the race. Golden Brown is a very classy horse. I don't know if this is his best distance but with good horses it doesn't matter sometimes. It's a very good field for this race."
The Reilly, being contested for the 37th time, drew a field of 10, with the Pat McBurney-trained Golden Brown – a winner of $493,000 lifetime – marking his return to the races following a seven-month layoff.
Brother Chubb, a six-time winner at Monmouth Park during his career, returns to the track after spending the winter at Laurel.
Carvajal, meanwhile, says he is optimistic for Monmouth Park's meet, with 25 horses in his care. But one that will not be racing, despite currently being in his barn on the grounds, is the retired multiple Grade 1-winning Imperial Hint.
Imperial Hint finished with 14 victories in 25 starts with career earnings of more than $2.2 million.
"It's nice to have him around," said Carvajal. "What I miss the most is preparing him for a race. He will be with me for a few weeks before he heads to a farm to be a stallion. He's a very special horse."
LATEST NEWS