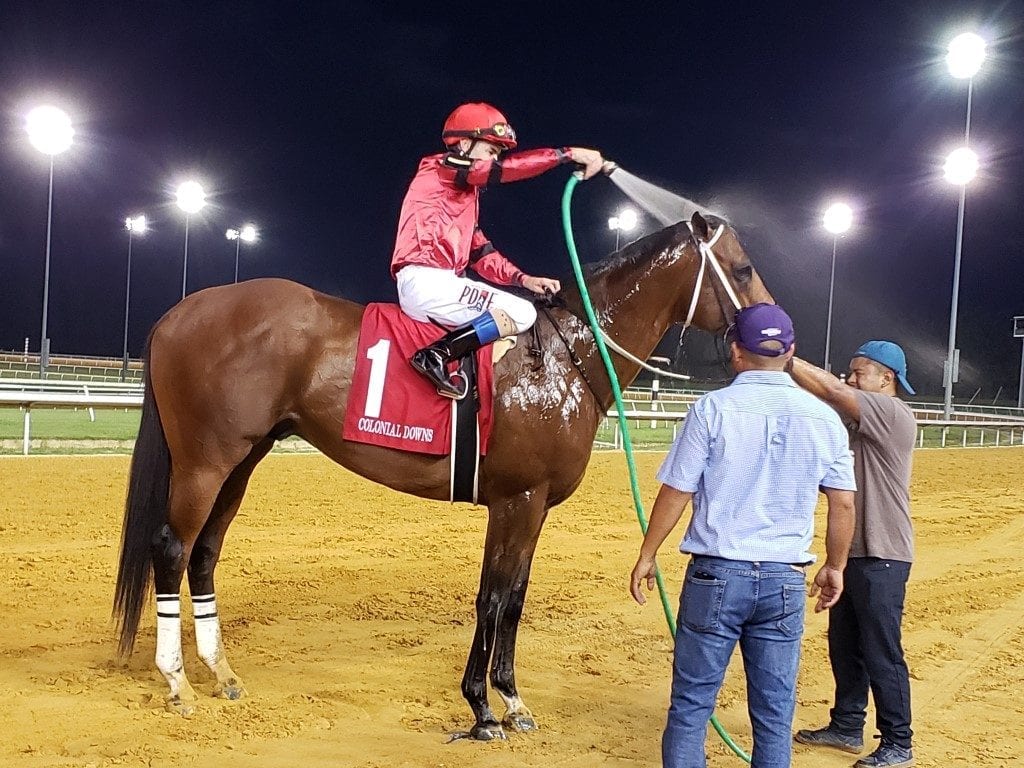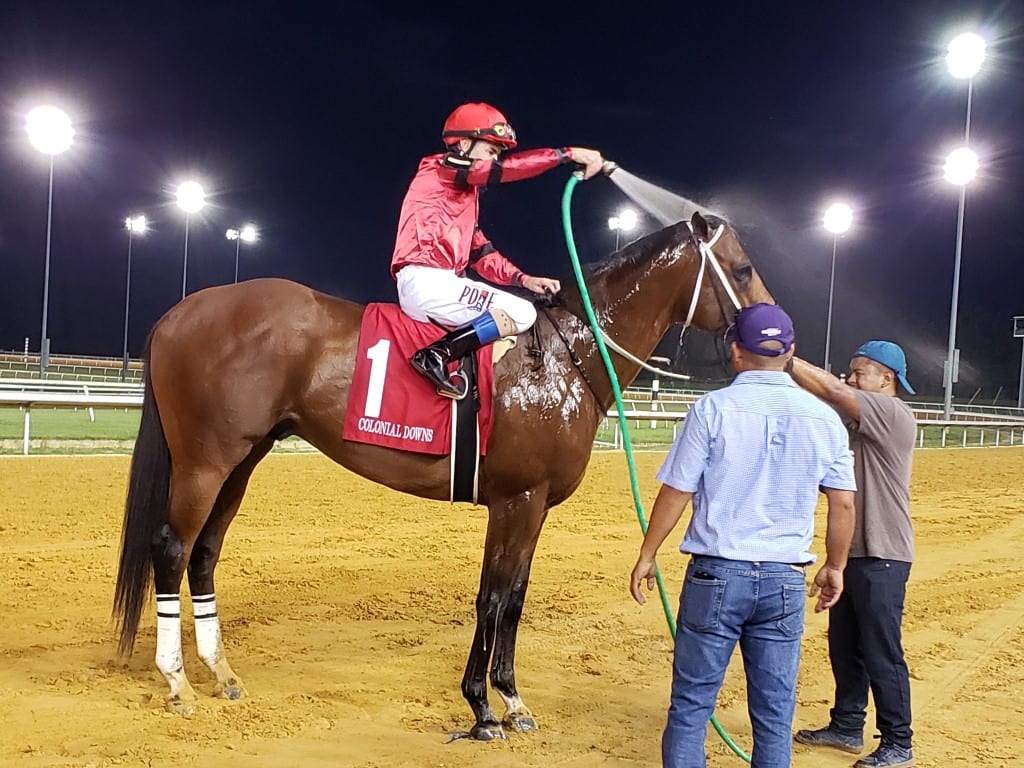 Officials of Colonial Downs Group, a subsidiary of Peninsula Pacific Entertainment, today announced that its 2020 Thoroughbred meeting would begin on Monday, July 27, with provisions for a limited number of spectators in attendance for the 18-day schedule.
This year's meeting will be conducted on Monday, Tuesday and Wednesday evenings, with first post time at 5:30 p.m. ET. The meeting will conclude on Wednesday, Sept. 2. The former schedule has been changed from its original slate of July 23-Aug. 29, with racing on Thursday, Friday and Saturday evenings. All races during the meeting will be televised on the TVG Network, with wagering available through TVG.com and other platforms.
Under conditions established in Virginia's Phase 3 reopening plan, which allows for outdoor venues to cap attendance at 1000 spectators, Colonial Downs will plan the following protocols for the nightly meeting:
· Up to 1000 spectators will be admitted to the outdoor areas of the grandstand and the track apron.
· All guests will receive temperature checks upon arrival at the facility and a 6-foot social distancing policy will be enforced.
· Guests are required to wear masks indoors and encouraged outdoors.
"With the advancement into Phase 3 of Virginia's reopening plan, and guidance from state and local health authorities, we are anxious to offer this year's race meeting with limited spectators in a safe and healthful fashion," said John Marshall, Colonial Downs' Executive Vice President of Operations. "As we continue to monitor the effects of Covid-19, our top priority this meet is protecting the health and safety of our guests, team and racing participants."
Safety protocols may evolve leading up to and during the race meeting as directed by governmental officials.
LATEST NEWS