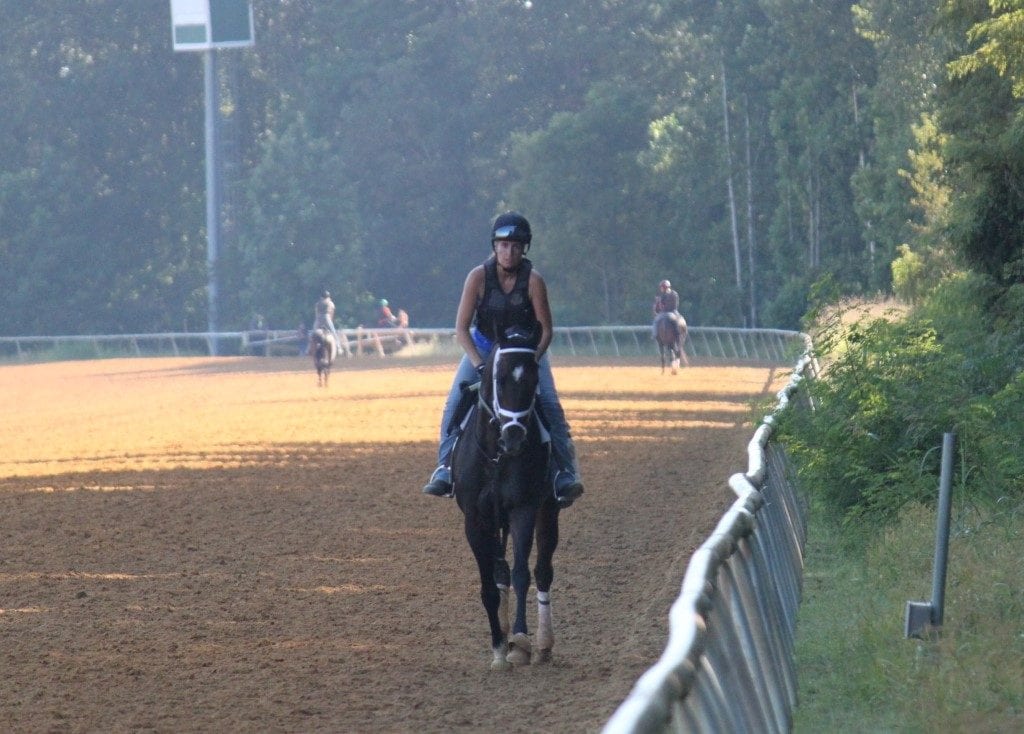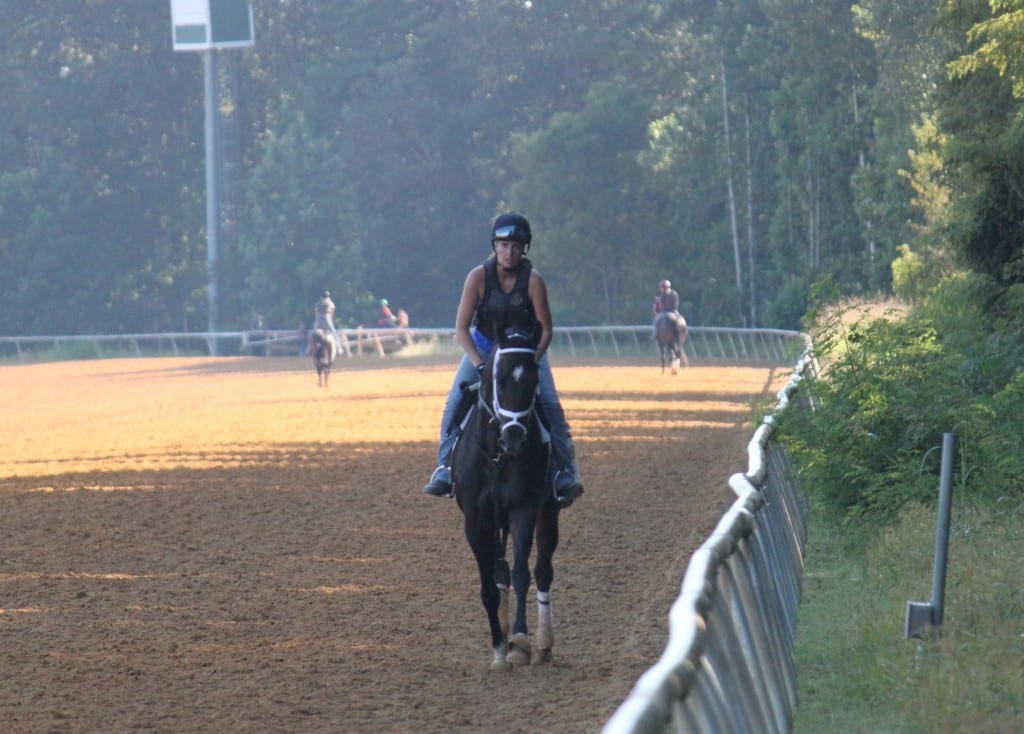 The Virginia Racing Commission on Thursday worked through a long list of agenda items at Colonial Downs in what was the body's first in-person meeting of 2020.
With previous VRC meetings postponed because of Covid-19 considerations, attendees were subject to temperature checks before entering the meeting and wore masks during the meeting, procedures that will be duplicated for personnel and participants when Colonial opens for racing on Monday, July 27. The meet at Colonial, for the moment, remains fan-free, although sources said that the facility may ultimately be permitted to allow a reduced number of spectators.
"The spectator decision is made by the Administration (i.e. Governor's office) not the Commission," explained David Lermond, executive director of the Commission.
Officials at Colonial Downs are tracking progress for its reopening daily, though many group outings such as sky suites will not be available this year.
Regarding any public access, Colonial would need "three weeks to change and implement limited spectatorship," said Colonial's Executive Vice-President John Marshall.
Commissioners approved a reduction in daily purses Colonial's 18-day meet this year. Purses will drop from about $500,000 per day to $340,000, a result of the closure of the four Rosie's centers that occurred on March 15th throughout the Commonwealth.
Maiden special weight races will have a purse of $40,000, the same as at Laurel Park. A first-level allowance will go for $42,000.
"We feel strongly about $340,000 is competitive around the region. All tracks around the country have suffered the same hardship. We are not alone. The horsemen have responded positively and are accepting of the condition," reported Marshall. "This year's response (by horsemen) has exceeded last year's level."
The response has shown up in the stall applications Colonial has received for its sophomore season since its 2019 reopening after a 6-year shutdown. According to Marshall, 90 unique trainers have applied for over 600 stalls for the upcoming meet, doubling last summer's equine residency. Though the stable area is slated to opening July 13, some early arrivals will appear on July 8 because of interest from many outfits from arriving from Tampa Bay Downs.
The reduction of purses is seen by industry participants as only temporary setback.
"The goal is to run 30 days at a $500,000 to $600,000 purse level," explained Virginia Horsemen's Benevolent and Protective Association Executive Director Frank Petramalo.
Marshall announced that earlier in the week, Colonial had received approval to reopen the Rosie's racing centers that include HHR throughout the state on July 1 in accordance with the governor's move to phase three of reopening. The go-ahead also applies to the VA-Horseplay centers that are simulcasting only.
During the meeting, Colonial also received approval to open a new Rosie's center in Dumfries, Virginia in Triangle Square Plaza. The new center is a 15,000 square foot facility limited to 150 Historic Horse Racing (HHR) machines and off-track simulcasting.
The HHR terminals that energized the return of thoroughbred racing at Colonial have generated $1.5 billion in handle from May 2019 through March 2020, according to a report provided during the meeting by Thoroughbred Racing Protective Bureau.
The Commission also approved a limited license application for pari-mutuel wagering at the Virginia Gold Cup Fall races scheduled for October 24.
"You got to have hope," said Gold Cup President Dr. William Allison.
The Virginia Gold Cup races, delayed from its traditional spring date on the first Saturday in May, are being held is Saturday, June 27 without fan attendance. The Middleburg Spring Races ran under the same scenario on June 13.
In other matters, the Commission approved an amendment that would allow horses with the same trainer and owner to run as separate betting interests instead of as coupled entries, a standard that widely exists among other tracks in the mid-Atlantic. The claiming rule was also amended to include the recordation and transfer of horse safety and health records.
The Commission also adopted a void-claim rule. That allows a a person claiming a horse to withdrawal a claim in the event the horse suffers a fatal breakdown or serious injury during the race in which it is claimed.
Other presentations held during the meeting included Colonial's Extra Care program to address Covid-19 measures such as electrostatic cleaning of each stall between races and precautions such as the aforementioned temperature checks and modification of services on the backstretch.
A presentation by Jill Byrne, Colonial's Vice-President of Racing Operations, informed Commissioners of the intent to build on safety and welfare measure of the horses for the upcoming meet.
"Colonial set very strict safety protocols. It was a very successful year, but we'd like to expand on it," Jill Byrne presented.  Races for Colonial's meet will be shown on TVG1 throughout the meet, which has a Monday-Wednesday schedule from July 27 through September 2.
LATEST NEWS