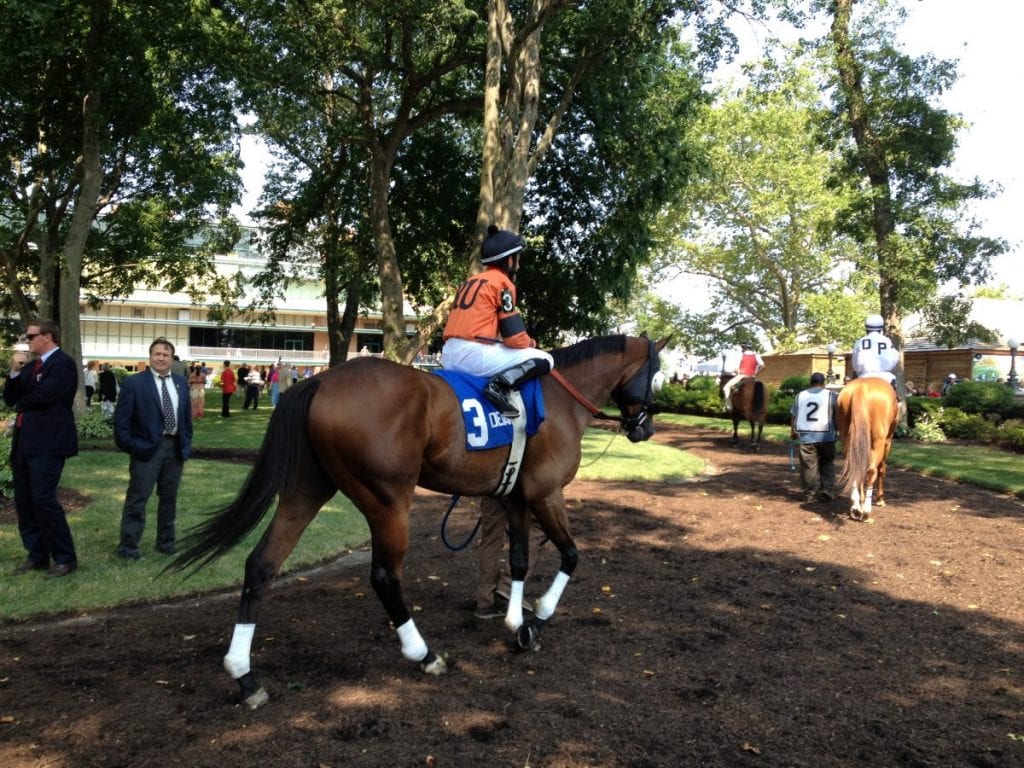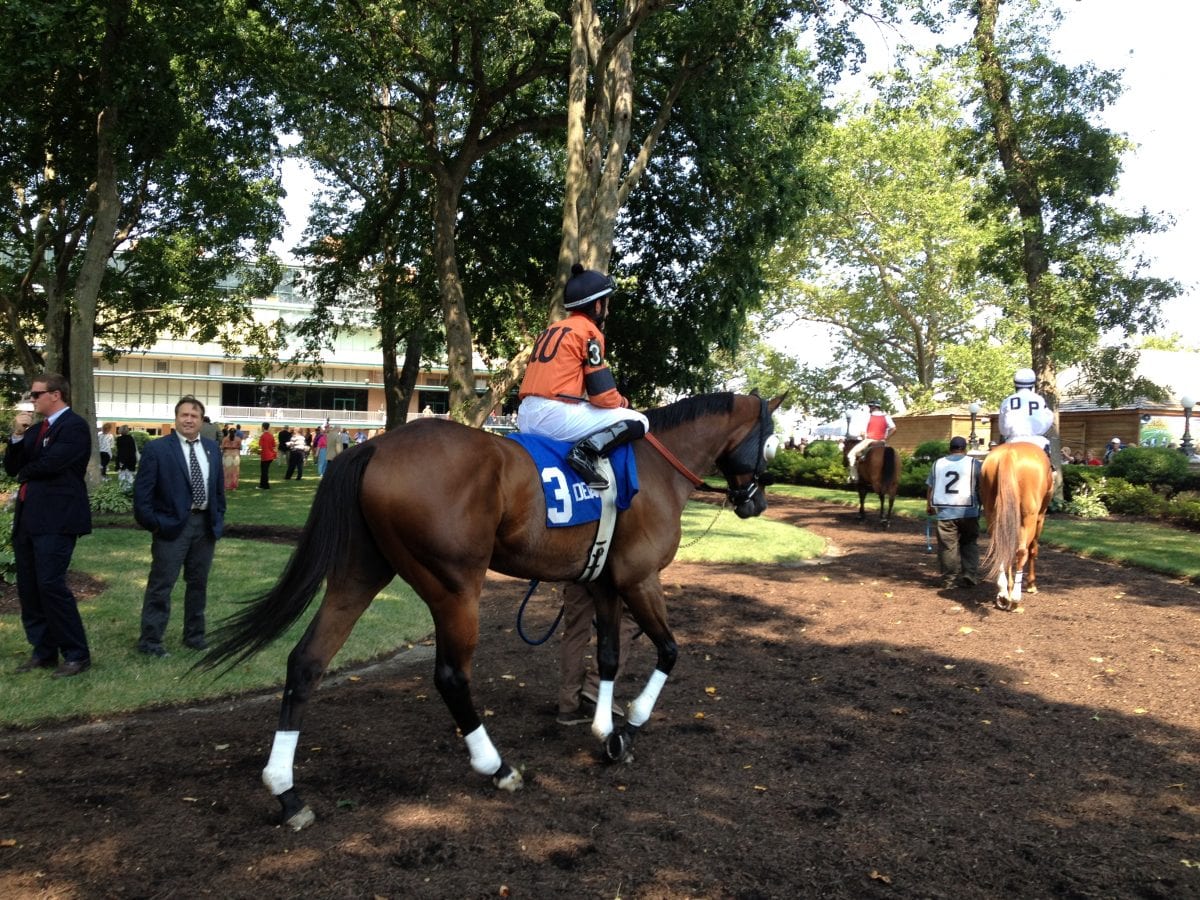 Effective immediately, Delaware Park will reduce the attendance capacity to 1,000 total patrons, inside and outside. Only 500 patrons will be allowed access to the clubhouse and grandstand area and wristbands for admittance will be issued on a first come, first served basis. The capacity will be reduced as a measure to better monitor the compliance of the required COVID-19 patron safety protocols.
As compliance improves, the capacity limits may be increased in the clubhouse and grandstand. There are no changes to the Grove and Picnic area.
The patron safety protocols for racing are as follows:
Initial access to the Clubhouse/Grandstand will be limited to the Paddock entrance;
All patrons will have their temperature taken prior to being granted access to the Clubhouse:

Temperature will be taken by thermal imaging camera or touchless, handheld thermometer;

All patrons will be asked two health screening questions if they have any symptoms related to COVID – 19 or if there has been any close contact with a person testing positive for COVID – 19 during the previous 14 day period:

Guests flagged by temperature reading of 99.5° or higher (as established by Delaware Health & Social Services), or flagged by the health screening questionnaire will be prohibited from entering;

Guests demonstrating symptoms will be asked to immediately vacate the property;

Patrons entering the Clubhouse will be given a wristband that will need to be worn at all times;
All patrons must possess a face mask when entering the property, bandanas will not be acceptable;
FACE MASKS COVERING THE NOSE AND MOUTH MUST BE WORN AT ALL TIMES WHILE INSIDE THE CLUBHOUSE, EXCEPT WHEN EATING. NON-COMPLIANCE WILL RESULT IN A WARNING TO THE PATRON AND COULD RESULT IN THE PATRON BEING ASKED TO LEAVE THE PROPERTY;
Face masks are strongly encouraged outside while properly social distancing and required when in areas that social distancing is not possible and while making wagers or ordering food and/or drinks;
Proper social distancing will be enforced inside the Clubhouse and in the outside seating areas. Patrons will not be allowed to congregate in any areas, except those patrons from the same household;
Hand sanitizer stations will be located throughout the Clubhouse and outdoor seating areas;
Live racing will continue through closing day on October 17. Racing will be conducted on Saturday, Monday, Wednesday and Thursday from July 16 through October 1. First race post time is 1:15p.
The highlight of the season is the filly and mare summer classic, the Grade 2 Delaware Handicap on July 11. The Grade 3 Delaware Oaks will be contested on July 4.
LATEST NEWS