JP's Picks: Charles Town May 16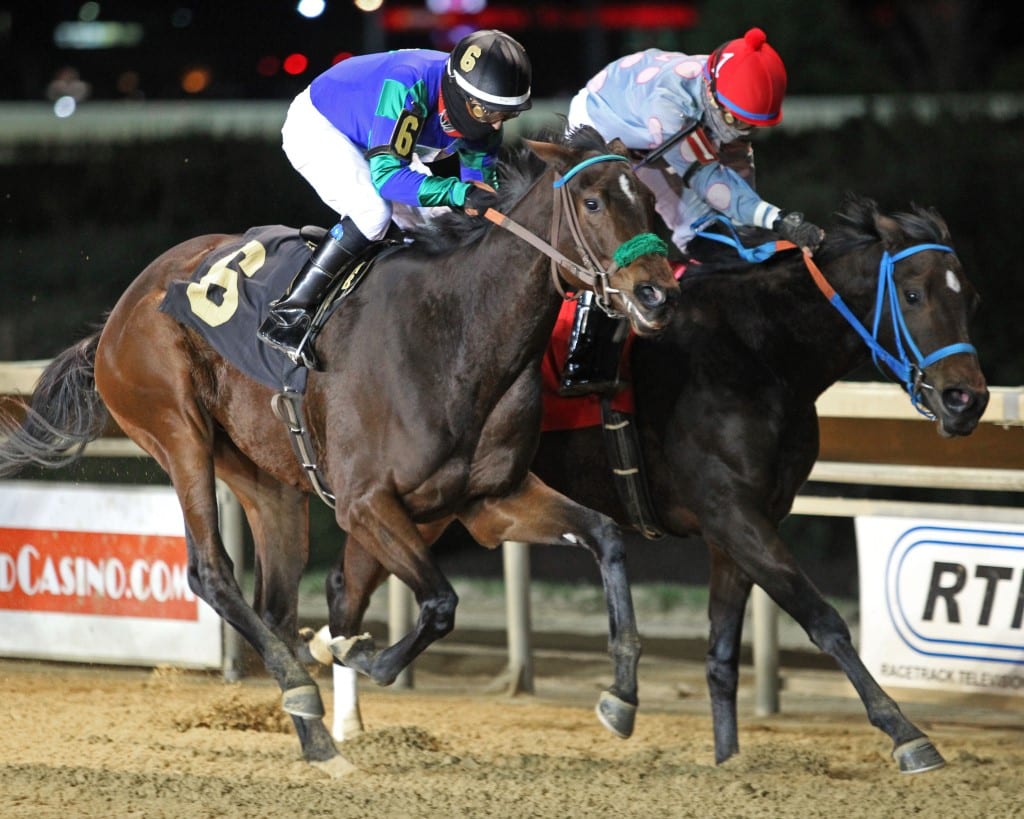 Angle of Attack (outside) narrowly defeated Boundtobebad to win the 2019 Eleanor Casey Memorial Stakes. Photo by Coady Photography.
Our John Piassek provides full-card picks and analysis for this evening's card at Charles Town Races:
RACE 1
#7 Any Way Now (5/2):

Bocachica and Runco team up with a promising first-time starter, who drilled a sharp four furlongs in 48 seconds a few days back. Runco is a solid 33% with first-timers. In a race where no one has distinguished themselves yet, they look tough.

#3 Bull Meechum (4/1):

He was well-backed against similar last out, but hit a brick wall in the last eighth of a mile after showing speed. Cuts back in distance from seven furlongs to six and a half, and looks to be the controlling speed. Definitely a threat to go gate-to-wire.

#12 Doctor McCoy (8/1):

Drops in class after a decent second-place finish on debut at Laurel Park. He's got a big class edge over most of these: he's never lost a West Virginia-bred maiden race.
RACE 2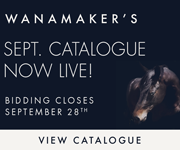 #4 Power Forward (3/1): The Bocachica/Runco dream team has another tough one. This one broke his maiden ast first asking impressively back in January, then represented himself well while racing above his condition. He now drops from the n/w3L level to n/w2L. He's got sharp tactical speed, and should be on or near the early pace.
#2 CV's Campfire (5/2): The "other" Runco in the race also looks imposing. He broke his maiden last out in his fifth try, and now takes a shot against winners for the first time.Brisnet speed figures have improved in each of his five starts.
#7 Secret Castle (9/2): Came from way downtown to break his maiden at 4 ½ furlongs last out. It'll be interesting to see how he handles the extended distance tonight.
RACE 3
#1 Dynacastle (2/1):

She won at this level two starts back, prevailing in a long stretch drive to win by a neck. Goes second off the claim for trainer Ronney Brown, who has been giving Jeff Runco a run for his money in the training department at Charles Town. Should prompt the pace and strike around the final turn.

#2 Hattitude (7/2):

Speedy mare stretches out after running some good figures in sprints. She won at the level three starts back, getting hounded every step in a 6 ½ furlong race and hanging on to win by a half-length. With no other serious speed in the race, there's a chance she could get loose enough to wire them in this 1 1/16 mile affair.

#5 Secret Account (5/2):

After a few dull tries, she closed well to win at Penn National last out going away despite a rough trip. Not sure what to make of her here, but she's the only one who's never lost against winners. That's always a positive.
RACE 4
#3 Castle Five (5/2): Comes here after a win for a $10,000 tag, and has speed to spare. It's not really a class drop, despite a lower tag tonight, as that was a n/w2x claiming race. This contest is a n/w3x affair. If he breaks cleanly, this race could be over a few strides out of the gate.
#1 Soul Machen (3/1): The only horse in the field who could possibly outbreak Castle Five. He's been knocking on the door for a while now, with four second-place finishes and just one win in his last six races. Should prompt Castle Five from the inside, and could take over for him if that one gives way.
#4 Jacks City (9/2): Won at the n/w2x level two starts back, then couldn't handle the stretch-out to seven furlongs last out. Now cuts back to four and a half, where he should handle things much better.
RACE 5
#6 Swiss Sunrise (3/1):

Gate-to-wire winner in two of his last three starts. Looks like the fastest in the field, so he shouldn't have much trouble crossing to the front from post six and going all the way.

#7 Kelli's Smile (2/1):

Bounced around quite a bit at Parx over the fall and winter, going from Ned Coletti to Jamie Ness to Joe Taylor. He performed well for all of them, but now enters the barn of Michael Jones, who is 2% first time when sending a horse out for the first time, and 7% on the year. He consistently ran brisnet figures in the mid-80s at Parx, which would blow away these, but I don't know if I can trust him to do it again. There's a chance he blows them away, but tread lightly.

#3 Moti (4/1):

Laurel invader drops in class, and has been running strong speed figures. However, his lack of early speed will have him at a disadvantage. A good candidate to round out exactas and trifectas.
RACE 6
#6 Goin Gangsta (6/1):

I don't know what happened in her last start, where she completely spit the bit after showing brief speed. Over the winter, she had been in sharp form, with a win and a second, while running big speed figures and being prominent on the early pace. Hopefully, she'll find her best stuff here.

#7 Flirtin Fuhr Avie (3/1):

She's had plenty of tries at the level, never a great thing, Still, she ran a career-best brisnet figure in her last start, where she closed respectably to finish second. Hoping for some improvement off that effort.

#3 Lady's Lady (9/2):

Lost early position due to a rough break last out, but still rallied well late to finish second. Her form's been improving since this time last year, and could turn in a big one.

 
RACE 7
#5 Lanesborough (7/2):

Didn't take to the grass on debut at Gulfstream Park, and will now try her luck in a very different locale. She had a very sharp workout last week, going three furlongs in 35 seconds. She's also the only member of the field with experience to have never lost a maiden special weight.

#8 Racing My Father (6/1):

Flashed some brief speed last out, and hung in there to finish third. Acosta should be aggressive.

#3 Hickory Made (5/1):

She's had many, many tries to break her maiden, but most of them were against better. In her local debut, she didn't show her usual early speed, but closed well to finish fourth. Stretches out here and should be forwardly placed.

 
RACE 8
#4 City Princess (9/2):

Broke her maiden sharply two starts back, then got hung wide last out and didn't have much hope. Even so, she was in the mix for third. Not sure how she'll handle the stretchout from four and half furlongs to six and a half, but she has the class and speed edge over the rest.

#6 Sterling Furiosa (6/1):

Didn't break well in her first start off a long break last out, and closed well to finish third at this level. Takes her second crack at this condition, and will hopefully find the conditions fairer.

#5 Bellandola (4/1):

Comes off the bench for her first race since July 4. Ran two good races over the spring, but backed up badly in her last start when going for a higher claiming tag. Will need to show speed to win this one, which she has done in abundance in the past.
RACE 9
#1 Zangarva (9/2):

Takes a big drop in class after trying much better at Gulfstream. She's run brisnet figures in the 60s twice, the only one in the field to do that.

#7 Tipsy Time (12/1):

Another out-of-town invader, this one is coming in from Kentucky. She ran some decent figures there, and was a solid third when going a mile at Mountaineer in December. Makes her first start for the Ronney Brown barn tonight.

#3 Tizaawesomeday (8/1):

Showed some mild speed last out, and held on to finish a respectable third. There's no speed in this race, so she might inherit the lead almost by default
LATEST WEST VIRGINIA NEWS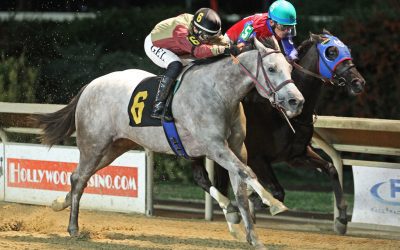 King Kontie and Jubawithatwist shared top honors as they dead-heated for the Henry Mercer Memorial Stakes win at Charles Town.