Preakness 145 to be held October 3 at Pimlico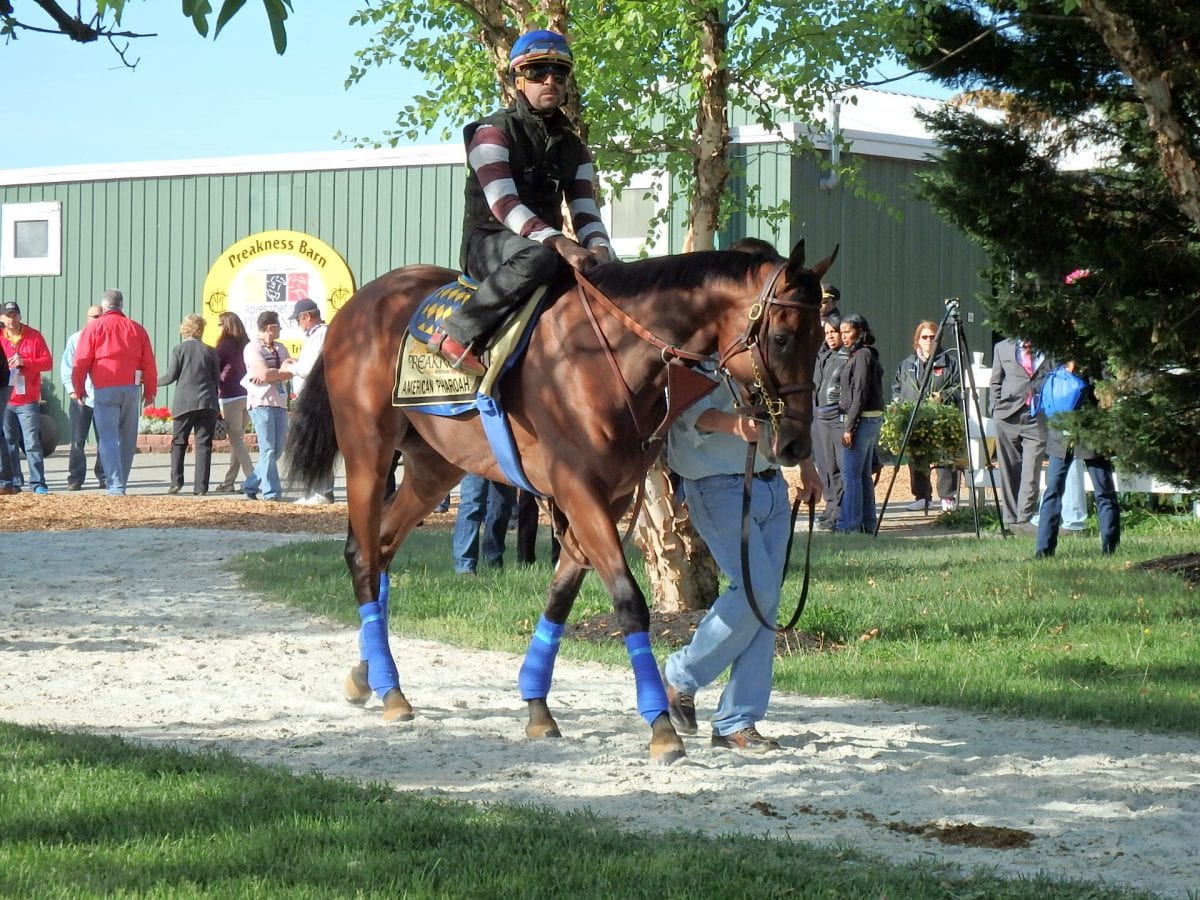 American Pharoah heading out for his first trip at Pimlico in 2015. Photo by The Racing Biz.
In the end, the rumors were true.
After a minor will-they-or-won't-they kerfluffle last week, when a Baltimore news outlet's report that the Preakness would take place October 3 prompted an immediate denial from the Stronach Group/Maryland Jockey Club, the company made it official in an announcement this afternoon on NBC Sports.
See ya in Baltimore on October 3, hon!
In a joint statement with Maryland Governor Larry Hogan (R) and Stronach Group chairman and CEO Belinda Stronach, it was actually Hogan who made the announcement.
"Under normal circumstances, I would have stood today at Pimlico Race Course with Ms. Stronach to present the Woodlawn Vase to the winner of the 145th Preakness Stakes. But, as we all know, these are not ordinary circumstances," Hogan said. "I am delighted that we were successful in working with 1/ST, the Maryland Jockey Club and all who are connected to Maryland's Thoroughbred racing industry to set the new date of October 3."
Placing the Preakness in October makes it likely that the the traditional third jewel of the Triple Crown, the Belmont Stakes, will take place prior to one, or quite possibly both, of the other races. That would mark the first time since 1931 that the races did not take place in the now-traditional Derby-Preakness-Belmont order.
Positioning the Preakness and its supporting stakes a month after the Derby — and a month prior to the Breeders' Cup (scheduled for November 6-7) — may make particularly the supporting stakes more attractive to horsemen, who often are squirrelly about the two-week turnaround between the Derby and the Middle Jewel.
The repositioning also fits into NBC's coverage, as — assuming there is a college football season — Notre Dame, whose games are televised by the network, has a night game on October 3.
"We look forward to presenting the 145th Preakness Stakes in a prime spot on our fall sports schedule," said Jon Miller, President of Programming for NBC Sports & NBCSN. "We can't wait to embrace racing at Pimlico when the leaves are changing colors."
The schedule shuffling has been necessitated by the COVID-19 pandemic, which has thrown racing, and all of American society, into disarray. Indeed, there's racing currently in just one of the three Triple Crown states — Kentucky. New York has been given the green-light to race from Gov. Andrew Cuomo (D) but has not yet announced when it expects to reopen, while rumors are that Maryland could reopen in the coming weeks, but those remain unconfirmed.
Neither Maryland nor New York has seen live racing since mid-March.
Not addressed in today's statement was the status of this year's Black-Eyed Susan Stakes, which typically takes place  the day prior to the Preakness. That, the Stronach Group said in a release, "will be announced at a later time." And of course, whether fans are permitted to attend the Preakness and other races remains unknown.
Still, in this strangest of all years, finding a slot for the Preakness was good news for the sport of racing and for Maryland racing, in particular.
"We all wish we could have been together today to celebrate the Preakness but we stayed home and stayed safe and now we can look forward to Preakness 145 on October 3," said Belinda Stronach, 1/ST Chairman and President. "I would like to thank Governor Hogan and all of the state and local leaders along with our industry stakeholders, racetrack communities and partners, including our broadcast partner NBC Sports, for the ongoing support and commitment to racing in Maryland."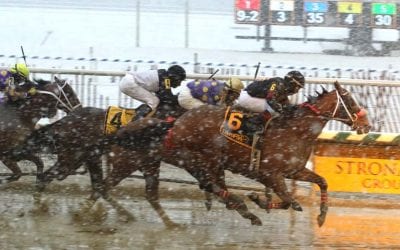 C Z Rocket, a multiple graded stakes winner who was second in the Breeders' Cup Sprint, tops 36 nominations to the G3 General George at Laurel.