Arrifana prevails in Nellie Morse thriller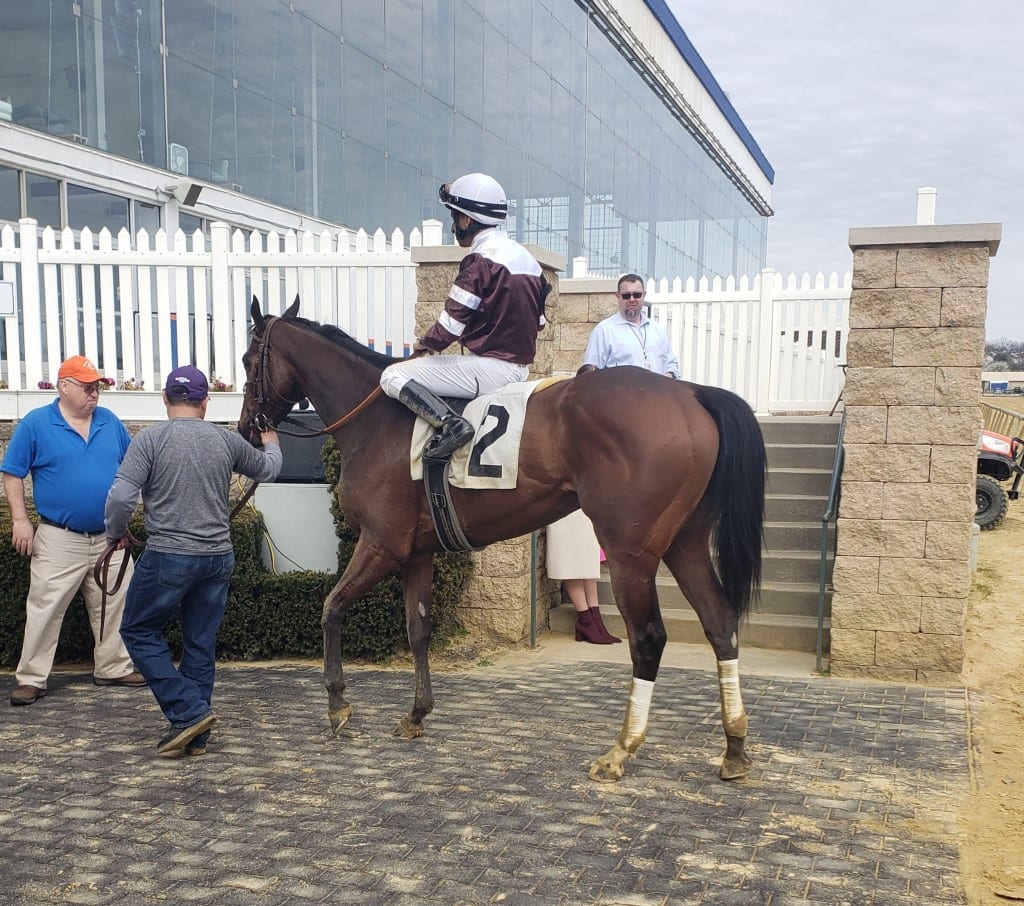 Arrifana. Photo by The Racing Biz.
"A horse," the great breeder Federico Tesio once said, "gallops with his lungs, perseveres with his heart, and wins with his character."
Arrifana, making her first start in three months in Saturday's Nellie Morse Stakes at Laurel Park, gave every bit of her heart and her character, and it proved, by the narrowest of margins, to be enough. Sent off as the 3-5 favorite, she prevailed over the dead-game Horologist by a nose for the first stakes win of her career.
"That other filly was tough," said winning rider Julian Pimentel, who's been aboard Arrifana for all six of her career starts. "If my filly has another horse to go get, she digs in. She really responded in the lane."
"Honestly, this race came up much tougher than I thought," winning trainer Kelly Rubley added. "There were a couple fillies in here that, you know, we had to be concerned about."
Concerned, but not scared. Arrifana had won the first four starts of her career while checking off her allowance conditions. Her only defeat had come in November, when she ran second in the Grade 3 Comely. Her resume was, perhaps, not quite as impressive as that of Horologist, who won the Grade 3 Monmouth Oaks last year, but it matched up favorably with a tough field that also included Victim of Love, recently second in the Grade 3 Barbara Fritchie.
When the gates opened, Arrifana dawdled in sixth place, well off the pace set by longshot Bye Bye Bertie. Horologist, with Angel Suarez up for trainer Richard Baltas, was never far back while rating in third.
Arrifana began her move on the turn, coming between horses while three wide to make ground. Meanwhile, Horologist seized command with more than a quarter-mile to go.
Those two confronted each other with about an eighth to go, and they slugged it out the rest of the way. Running time for the flat mile was 1:35.95 over a fast main track, with the last quarter-mile ticked off in a fast 24.11 seconds.
It was a smashing start to the stakes card — on a very strange day at Laurel Park. Just five days earlier, 27 people involved in Thoroughbred and standardbred racing had been indicted for doping racehorses. And, with fears of the coronavirus gripping the nation, Laurel Park had made the decision to race without fans in attendance.
That left a somewhat surreal scene on the track apron, a handful of owners, trainers, and other horsemen scattered about without fans or bettors. And in the running of the races, it was easy to hear the clop of the hooves, the crack of the whip, the jockey's encouragement — easy to hear without the typical din of fans and bettors in the background.
"It's certainly a strange world to be in right now," Rubley said. "Hopefully, things will turn around and start to brighten up for the rest of the year."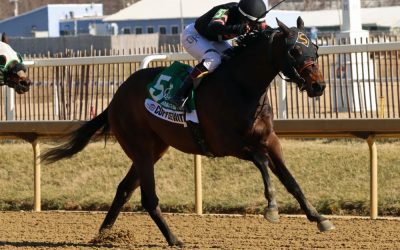 Maryland-bred Coffeewithchris and Pennsylvania-bred Ninetyprcentmaddie are among a dozen late Triple Crown nominees.