Tim Ritvo leaves Stronach Group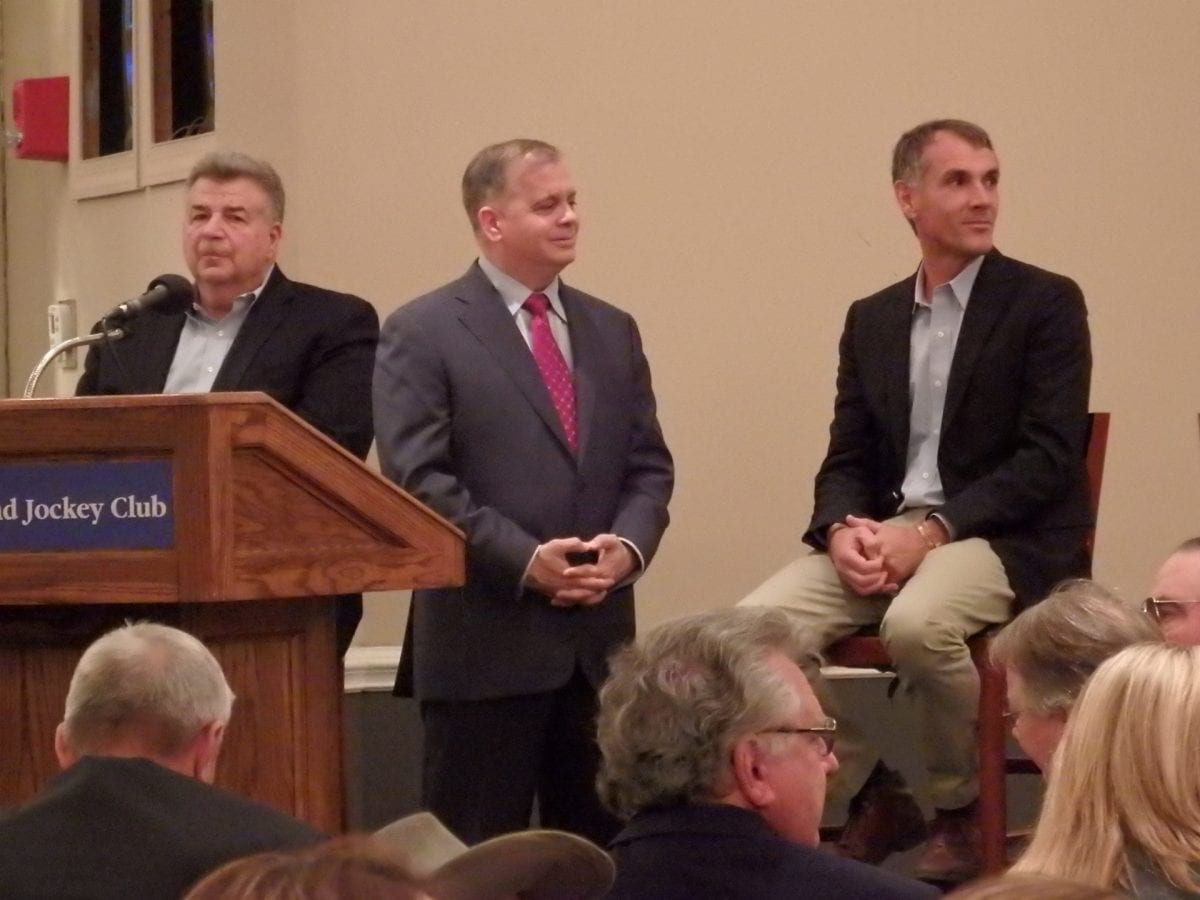 Tim Ritvo (center) at Maryland's town hall meeting in 2015. Photo by The Racing Biz.
The Stronach Group announced today that Tim Ritvo, Chief Operating Officer, will step away from the company effective March 2, 2020 to pursue new opportunities. Ritvo has held several roles in his tenure with the company moving from General Manager of Gulfstream Park in Hallandale Beach, Florida to become the company's Chief Operating Officer.
"I want to thank Tim for his 24/7, day-in and day-out commitment to our company and our sport and for the invaluable contributions he has made to the repositioning and profitability of our business. I wish Tim success and we look forward to continuing our positive and productive relationship together," said Belinda Stronach, Chairman and President, The Stronach Group. "I have tremendous confidence in our 1/ST Racing Team, led by Craig Fravel, and their ongoing commitment to evolving our racing platform with the highest level of integrity and forward-thinking that will drive our company's growth for the future."
"Over the past decade, Tim has applied his life-long passion and knowledge for the sport to our company's core racing operations functions and has positioned 1/ST Racing for continued growth," said Craig Fravel, Chief Executive Officer, 1/ST Racing. "Tim's contributions will be leveraged by 1/ST Racing as we continue to set a new competitive standard in Thoroughbred racing that puts horse and rider safety at the forefront."
"I am honored to have been part of The Stronach Group and am proud of the accomplishments that we have made for the industry across our racing and training programs," said Tim Ritvo. "As a former jockey, passionate fan and life-long horseman, I am grateful to have been a part of the team. I have learned so much and want to thank everyone that I have worked with over the years for their support. I look forward to the next chapter in my professional career."
Ritvo played an important role across the core racing operations functions of the company, most notably he turned around the operations at Gulfstream Park and positioned it for profitability and future growth. In addition to his contributions at Gulfstream Park, Ritvo has led operations at Santa Anita Park and the Maryland Jockey Club and has helped to build the profile and success of the company's premier events, including the Preakness and the Pegasus World Cup Championship Invitational Series.
The Stronach Group has no immediate plans to fill the position.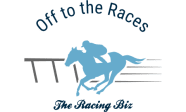 Off to the Races Radio returns Saturday, September 16 with shows in Virginia and Maryland and plenty of great guests.