Hello Beautiful "just what we wanted" in first move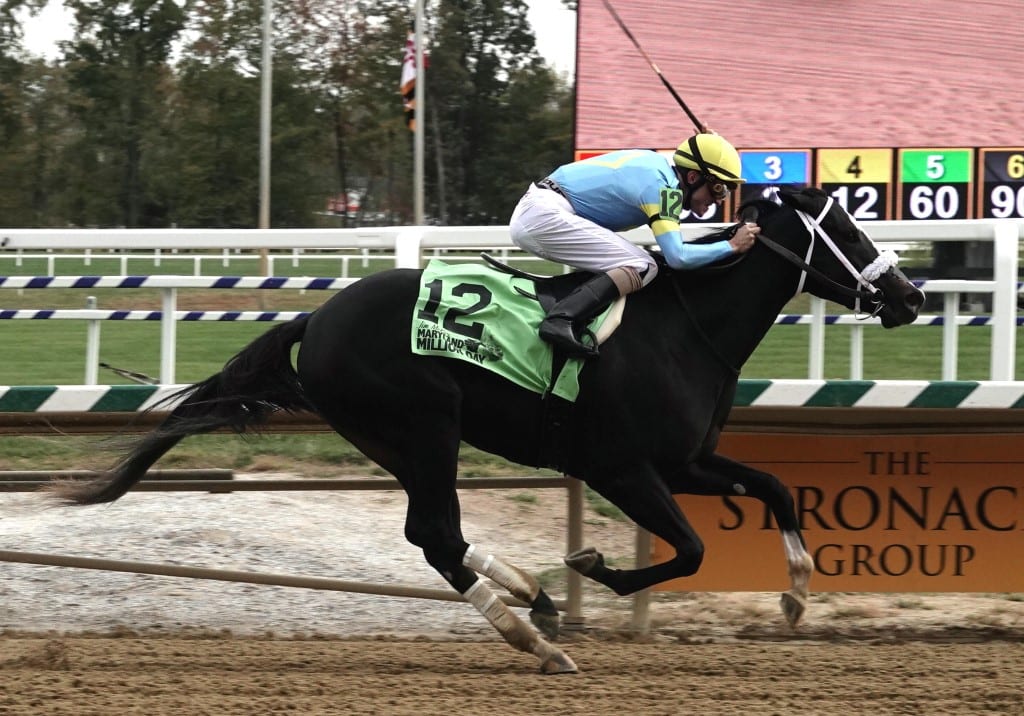 Hello Beautiful won the Maryland Million Lassie. Photo by Laurie Asseo.
It's not much on the page — a three-furlong breeze in 38 seconds Friday morning at Laurel Park — but trainer Brittany Russell said it was "just what we wanted for her first work back."
And for those who witnessed Hello Beautiful's most recent race — a stunning nearly-12-length win in the Maryland Juvenile Filly Championship in December — it's a positive sign that an extremely promising filly is moving in the direction of her next race.
It was the first work for the Golden Lad filly since that December win.
"She went down to Barry Eisaman in Ocala," Russell said. "And there she had basically 45 days where she was turned out, and they just had her in light training those last two weeks, so I kind of got her right back in and went right back to galloping her."
Russell said she and the connections — the filly is owned by Madaket Stables LLC, Albert Frassetto, Mark Parkinson, K-Mac Stable, and Magic City Stables LLC — have their eyes on the Grade 3 Miss Preakness, on the Black-Eyed Susan Day undercard May 15, as a near-term goal.
"I think it's just about developing, so we freshened her, and I think it's a stepping stone. too," Russell explained. "I mean, don't forget last year's Breeders' Cup Sprint filly and mare winner (Covfefe) won the Miss Preakness, right?"
That approached certainly paid dividends in 2019. Hello Beautiful won just one of her first four starts before concluding the season with back-to-back stakes wins, in the Maryland Million Lassie in October and then the Juvenile Filly Championship.
And while the fields she beat weren't the quality she'll need to contend with in the Miss Preakness and beyond, she did it the way a good horse should. Hello Beautiful's Juvenile Filly Championship romp netted her an Equibase speed fig of 108, among the fastest by any two-year-old filly last year.
Russell legged up jockey — and husband — Sheldon Russell on all three of Hello Beautiful's 2019 wins. "It helps, too, having a good rider first call," she noted.
It's been a pretty remarkable early career for Hello Beautiful. Bred in Maryland by Ellen Charles' Hillwood Stable LLC, Hello Beautiful cost Russell and Dark Horse Racing's Jodi Quinn just $6,500 at the December 2018 Fasig-Tipton Midlantic mixed sale. After Hello Beautiful broke her maiden — by 5 1/2 lengths in her third career start — Russell and Quinn sold her to her current connections, who opted to leave her in Russell's barn.
That's proven a prudent decision thus far and one that's benefited Russell. Her career started fast in 2018 but then faced early headwinds when an important owner went elsewhere. Regardless, the wins kept coming, and with a barn that now includes Hello Beautiful, recently stakes-placed Mine Not Mine, and the promising Benintendi, things are certainly moving in the right direction.
"We took a hit there early," Russell acknowledged. "But it's good to see that we can bounce back from that too, you know. This time last year, we didn't have as many horses and the quality of the horses was a bit different, but we could still win with them. So I think that was, you know, something that people noticed."
Apparently so. Despite having just 15 horses at her Laurel Park stable, she's attracted high-end owners like Sol Kumin's Madaket Stable and Charles Zacney's Cash Is King, which is part-owner of Mine Not Mine.
All in all, it's a good spot to be, and might become an even better one if Hello Beautiful develops the way Russell hopes.
"The goal isn't to see her best in April or May of the year, right?" she said. "You have to sort of campaign them the right way, so you can see the best of them later in the year."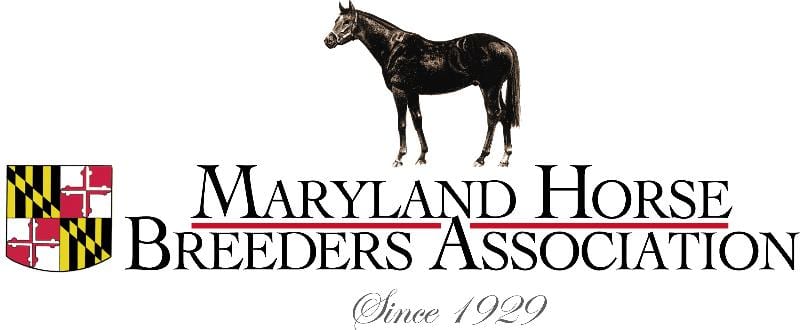 On February 27 the Maryland Horse Breeders Association will host a talk with Alvin Stone, author of a book about and son of longtime groom Stoney Stone.