John Jones keeps on going with 12th career win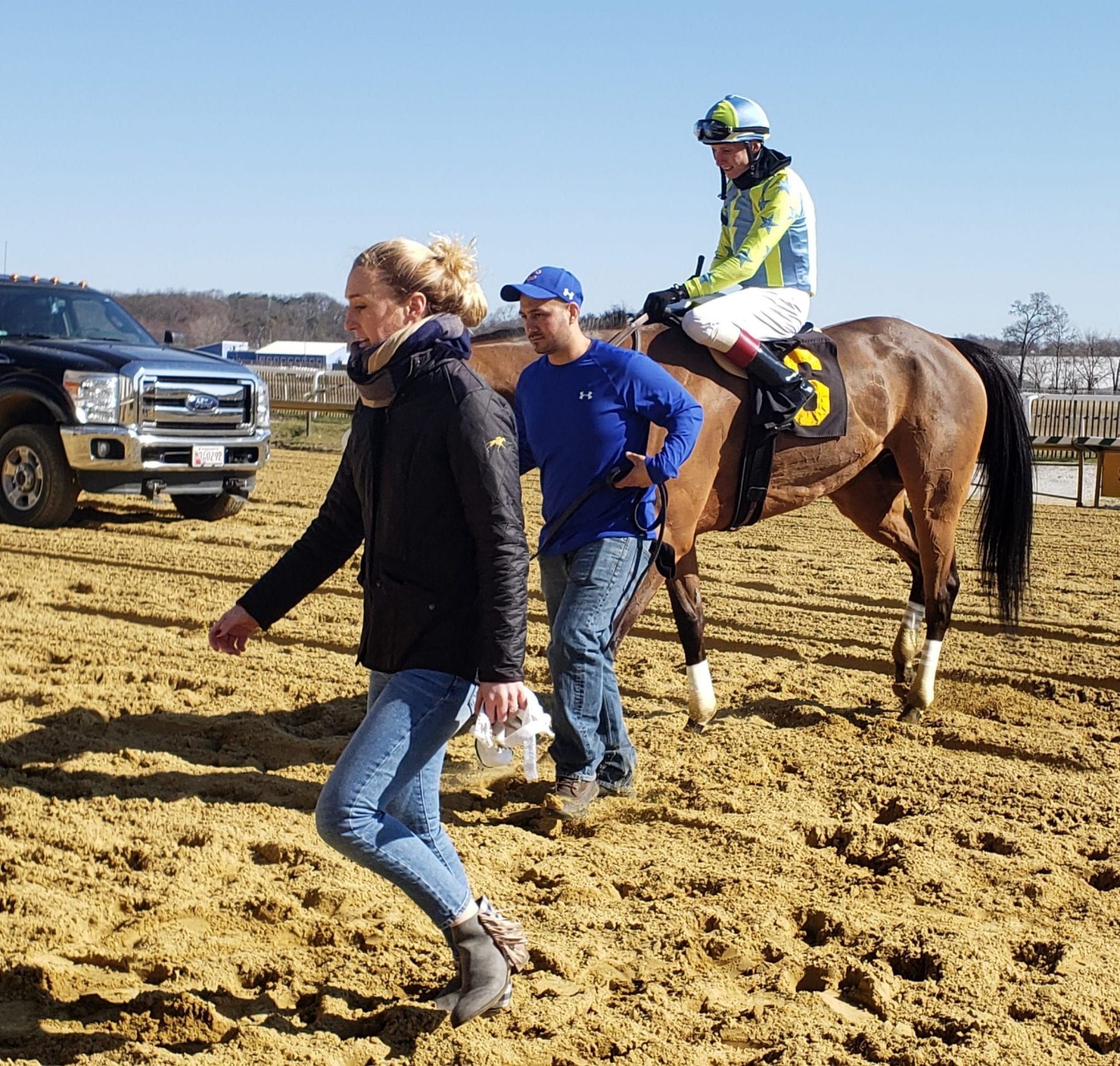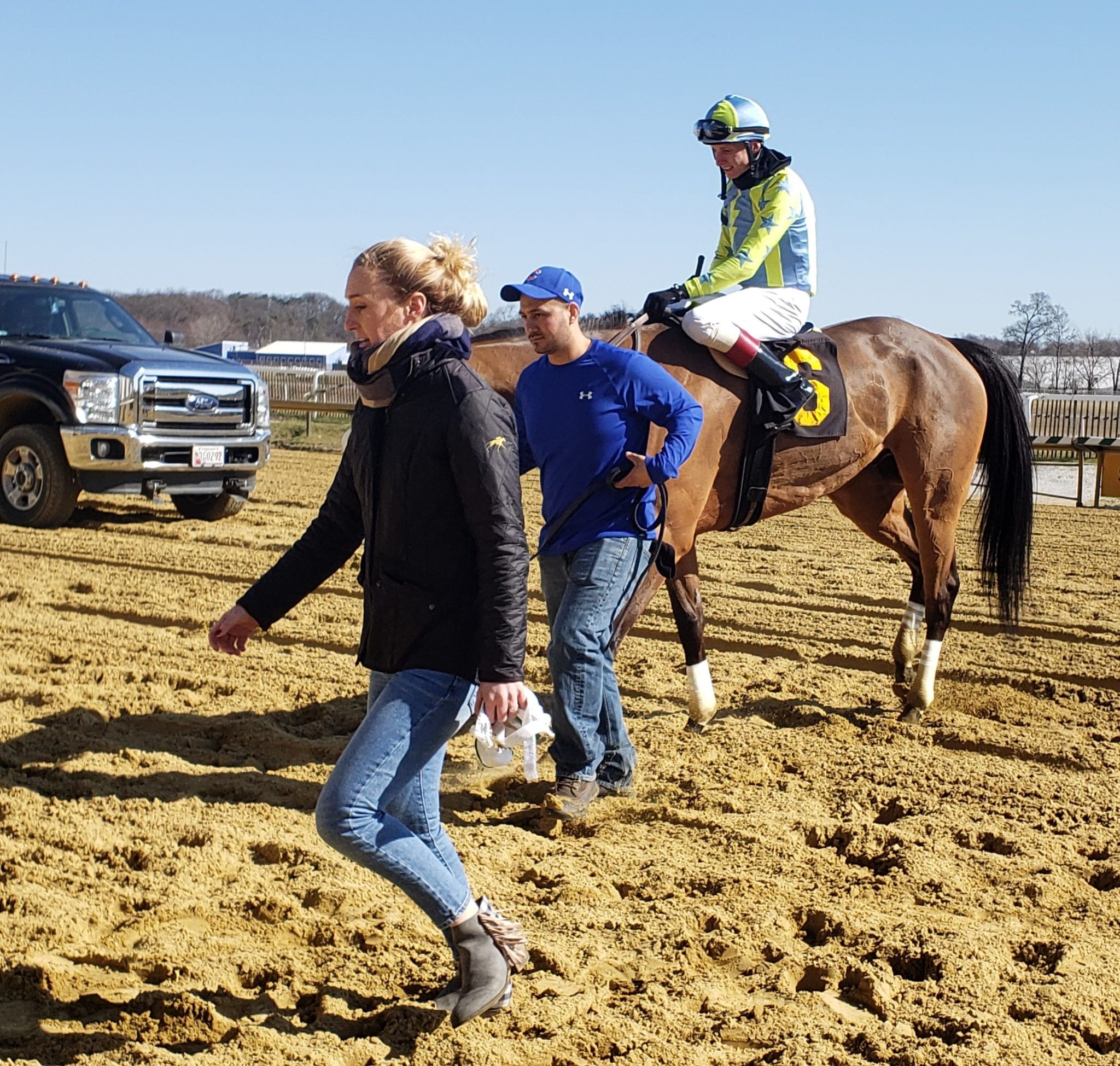 Trainer Lacey Gaudet and John Jones, with Trevor McCarthy up, make their way to the winner's circle. Photo by The Racing Biz.
Eight-year-old John Jones just keeps on running — and winning.
The Smarty Jones gelding on Saturday won for the 12th time in his career. His win in today's third-level allowance/optional claimer at Laurel Park pushed his career earnings to nearly $590,000.

"I just love to win with John," said an ebullient Lacey Gaudet, the winning trainer. "You know, I mean, I hate to see him get beat, and he hates to see it, too. He really knows when he wins."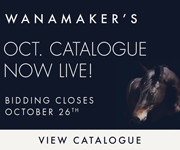 Under jockey Trevor McCarthy, John Jones quickly gained stalking position off the modest pace set by Smooth B. He gradually inched closer, took control at the head of the lane, and had just enough to hold off Gaudet's other runner in the race, the late-running Jefazo.
Ten of John Jones's wins have come in one-turn mile races.
"It's funny because, you know, you see a lot of horses that like to go long. And they kind of don't excel going to that second wire," Gaudet said of John Jones's affinity for the one-turn mile. "Today he came off the pace, which is so great. I mean, he's just gotten so much more versatile in his old age."
Gaudet claimed John Jones for owner Matthew Schera for $25,000 out of a 2016 race. In his first start in the new barn, John Jones upset the Mister Diz Stakes at odds of 43-1.
"He will be my best claim probably ever," Gaudet said. "I'll be happy to do better with one, but I don't know if it'll ever happen. But just being in the beginning of the career, you know, when my mom and I kind of started things on our own, he definitely did put us put us on the map."
After a huge 2016 in which he won six races and earned over $250,000, John Jones suffered through middling seasons the next two years, winning just once in 12 combined starts. But in 2019, he won twice and earned over $115,000.
So far in 2020, he has a first and a second from two starts and earnings just shy of $50,000.
His runner-up effort, in the Jennings Stakes for Maryland-breds at his preferred distance, came after a stumbling start. The winner that day, Alwaysmining, came back this past weekend to win the John B. Campbell Stakes.
All of that gives Gaudet the confidence to move John Jones back into Maryland-bred stakes company for his next start. She said he'll be pointed to the April 4 Not for Love Stakes at Laurel, a seven-furlong test.
But, win, lose, or draw, John Jones'll remain a barn favorite.
"He means so much to us, " Gaudet said. "I think that he rewards us because he knows, you know, I think we mean that much to him, too. He just loves being in the barn and is such a happy horse."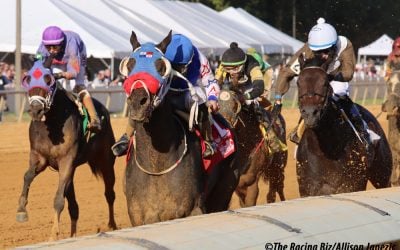 We provide full-card picks and analysis for this afternoon's races at Laurel Park.