Mid-Atlantic racing roundup, February 12, 2020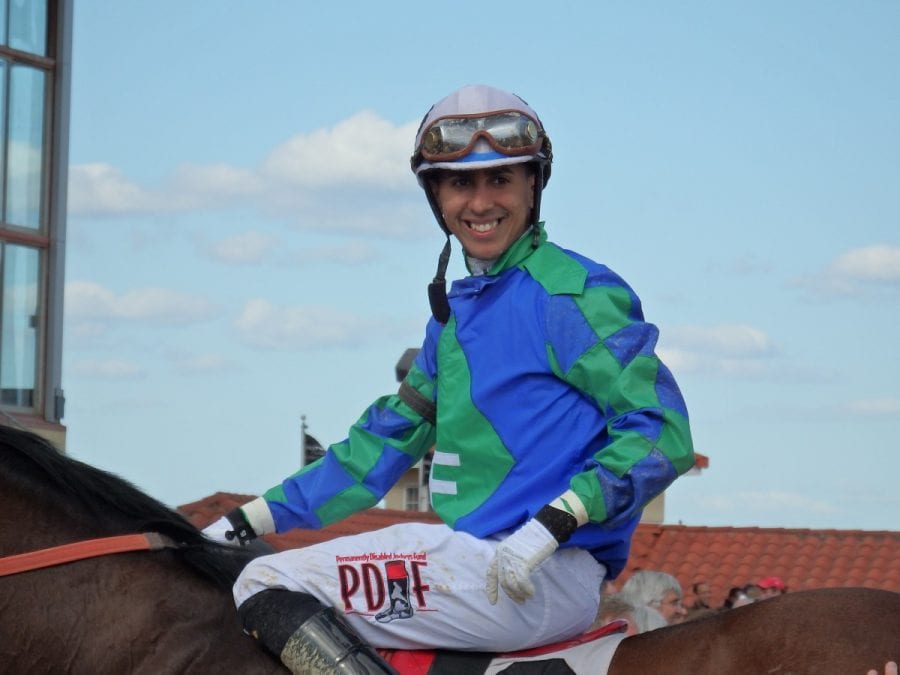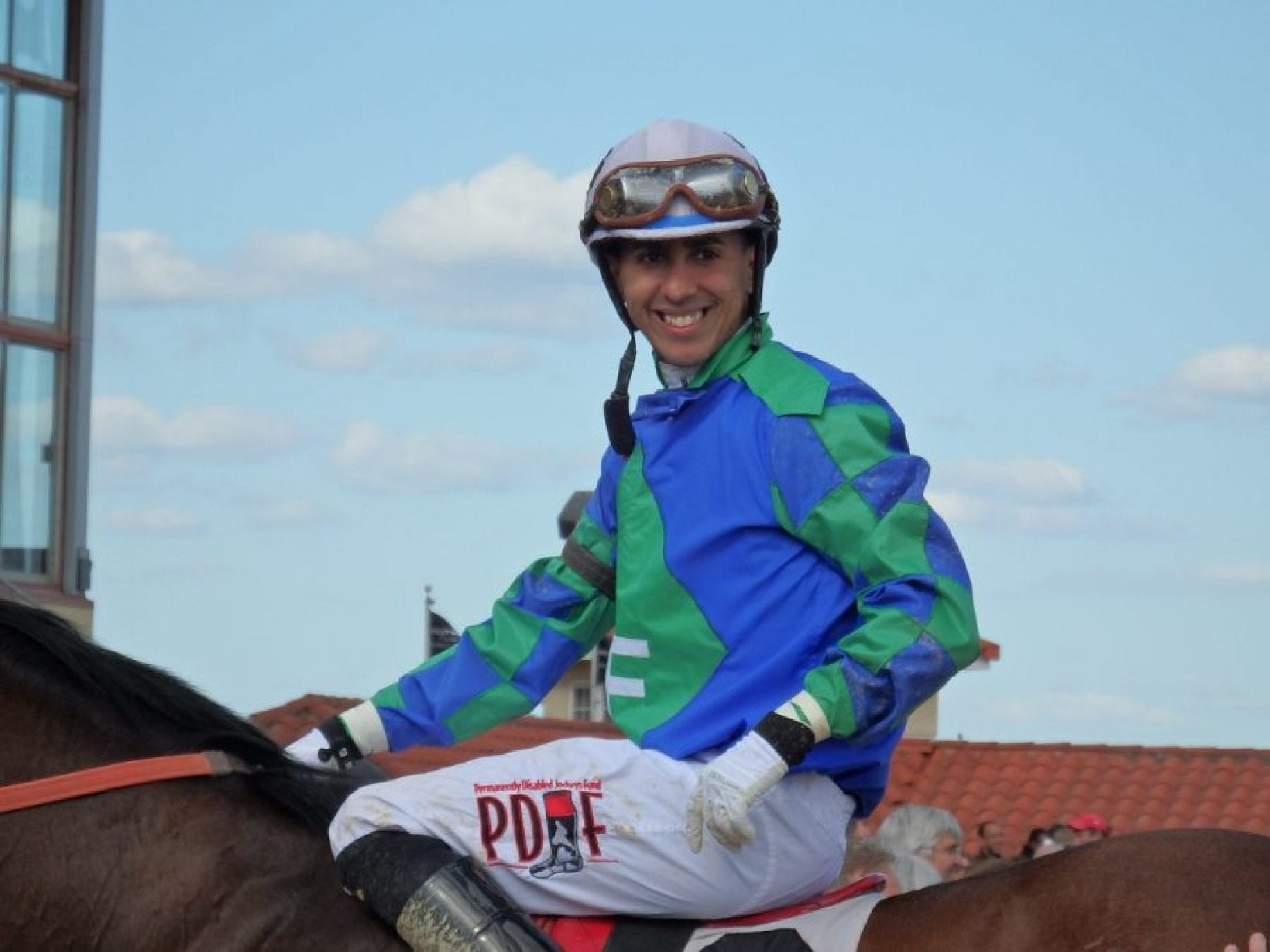 LAUREL PARK
Friday's card was scuttled after four races due to heavy winds. Gusts at the track reached upwards of 40 MPH.

Degrom made his 2020 debut a winning one in Saturday's feature race. Sent off at 5/2 in a n/w3x allowance/optional claiming race, he rated off loose leader King Koa in the early stages of the 1 1/16-mile affair. King Koa's lead began to shrink as they turned for home, and Degrom pounced in the stretch. He pulled away to win by 3 ½ lengths, going the distance in 1:44.49. He's owned by Robert Bone, trained by Claudio Gonzalez, and ridden by Victor Carrasco.

Gonzalez pulled off a training hat trick on Sunday. He won race 3 with Lucky Trinity, as the 2-5 favorite held on in a photo finish for jockey Alex Cintron. Another favorite of his won the 5th race, with Chasing the Candy prevailing as much the best at even-money. Cintron was also in the saddle for that one. He completed the triple in race 7, with One Two Three Go and Angel Cruz scoring at 6/1 over stablemate Jumping Michelle. Gonzalez has now pulled away from the rest in the trainer standings, with 26 wins to his credit. Kieron Magee's 11 victories have him in a distant second.

Trevor McCarthy remains the king of the jockey's room. Despite just one win on the racing week, his 18 victories total keep him comfortably in first place. Sheldon Russell's 14 wins have him in second, while Carol Cedeno and Alex Cintron are tied for third, with 13 scores each.
CHARLES TOWN RACES
Coming off a successful 2019 campaign, which saw him finish in the money in five different stakes, North Atlantic won his season debut on Wednesday night. He enjoyed a perfect trip, rating well behind Ellie's Little Man and Starlight Flight as they engaged in early battle. Nearing the three-quarters point, as the leaders began to tire, North Atlantic effortlessly moved up and led by five as they turned for home. He coasted under the wire 5 ½ lengths in front, for his sixteenth career win. In his life, he's been in the money 38 times from 42 starts, while earning more than $555,000. He's owned by Coleswood Farm, trained by Jeff Runco, and was ridden by Arnaldo Bocachica. 

North Atlantic's win was one of three for Bocachica on Wednesday's card. He also won race 4 with 4-5 Muad'dib — the full brother to graded stakes star Late Night Pow Wow —  and the 8th race with 4-5 Ravenel.

Denis Araujo one-upped Bocachica on Friday, winning four victories on the eight-race card. Araujo began the card in style, winning the 1st race with Respected at 3-2. There was no drama in his race 4 win, as 1-1 Slew the Turn won at first asking by 14 lengths. Araujo completed the three-bagger in race 6 with 3-5 Mojo Matters, and wrapped up the grand slam in the finale aboard 5-2 Holiday Magician.

Lion Lord won his fourth straight race on Saturday night, winning a n/w1x allowance easily at 1-2. He rated off longshot leader Poplar Avenue, then moved to the front nearing the half-mile point. He opened up by three turning for home, and while Hobe Sound did his best to close in late, Lion Lord held on for a 1 ¼ length win. Xavier Perez was in the saddle for owners No Guts No Glory Farm and Gene Gould and trainer John Robb.

Bocachica and Araujo are 1-2 in the jockey standings, with 26 and 18 wins, respectively. J.D. Acosta, with 15 wins, is the only other rider in the double digits.

Jeff Runco is well in front in the trainer standings, with 14 wins. A pair of wins by Ronney Brown this week gets him into second, with 9 victories.
PARX RACING
Mychel Sanchez pulled a hat trick on Tuesday's card. He won race 2 with 7/2 War of the North, getting up in the last few jumps as early leader Inspiring Justice gave way. Race 4 saw Sanchez pull off a shocker, guiding 48/1 Woman Flyer to victory. After two missed chances to complete the three-bagger, he polished it off in the 9th race aboard 9/5 favorite Tapete Claire.

A $12,500 starter allowance Monday saw an upset by way of disqualification. Odds-on favorite Arch Cat, shipping in from Laurel Park, crossed the wire a half-length in front. However, the stewards ruled that he interfered with runner-up Flashy Kyem and third-place finisher Popizar, and disqualified him from first to third. As a result, Flashy Kyem was given a 30/1 win. The 7-year-old victor is owned by

Felipa Quevedo Hernandez

, trained by Joseph Taylor, and was ridden by Dexter Haddock.

Sanchez's big day on Tuesday has him atop the jockey standings, with 16 wins. Angel Rodriguez's 12 wins have him in second place. 

Joseph Taylor's 11 wins give him the lead in the trainer race, but Jamie Ness (8), Marcos Zuleta (7) are both in close pursuit.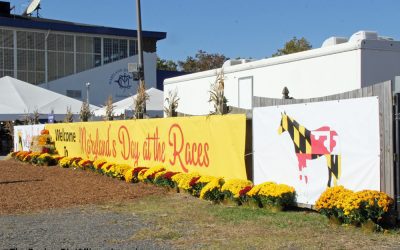 A bevy of defending champions and local stars headline the pre-entries for Jim McKay Maryland Million, which will take place at Laurel Park on Oct. 14.