New Maryland riding crop rules paying quick dividends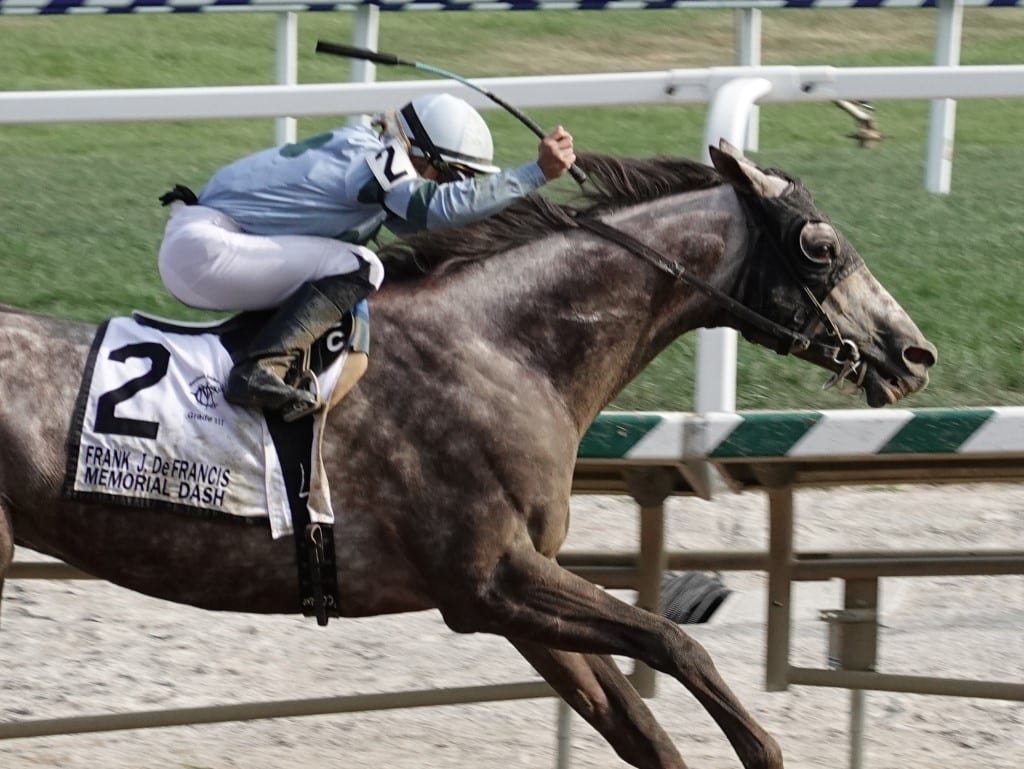 Photo by Laurie Asseo.
Maryland's new guidelines regulating jockeys' use of the riding crop proved costly to three riders in the first three days of implementation.
The rules, which went into effect Thursday, January 9, limit riders to a racelong total of 10 strikes of the whip and no more than three consecutively. Though they have been incorrectly cited in other outlets as Maryland Jockey Club rules, they are, in fact, policy guidance from the state Racing Commission.
The new rules came about, Maryland chief steward Adam Campola said, because both the stewards and the jockey colony saw the need to take action.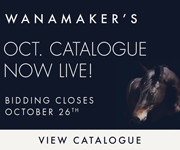 "We were going to talk to them, and actually they came to us because they saw what was going on in California," Campola said. "They said, 'Let's get proactive here.' So we met with all the riders and asked them for their suggestions.
"We took their input, came up with this, addressed them with it, and they all agreed. They're all in favor of doing something," he added.
In California and New Jersey, proposals have been advanced that would essentially prohibit the use of the riding crop for all but safety purposes. The Jockeys' Guild has strongly opposed such rules. Such proposals also received a cool reception from local jockeys when floated previously.
Maryland's existing regulations require that jockeys use their whips in a way "that is consistent with the jockey's best effort to obtain the maximum placing of the horse." At the same time, however, they forbid riders from using the crop in a "brutal manner" on a horse that has already obtained its maximum placing.
The new policy puts a bit of meat on the bones of what it means for a rider to misuse the whip.
"Stewards have wide latitude to define misuse of the whip," Commission Executive Director Mike Hopkins said.
Campola, himself a former rider, said the sides agreed to immediate implementation of the rules, with no warnings given. That was bad news for the three penalized, Carol Cedeno, Victor Rosales, and Avery Whisman.
Yet he said he believes the new rule was already paying dividends in its first days of implementation.
"If you've watched the last few days, they look more professional out there," he said. "They're going straighter. You talk to the riders and getting a lot of good response. They notice the difference; someone's just not flailing away, wandering all over the place."
Jockey Victor Carrasco, the 2013 Eclipse Award winner for Outstanding Apprentice Jockey, said he expected the rule would have both immediate and longer-term impacts.
"I mean, if you win a … cheap race, and you overuse your whip, and you end up winning the race, you're winning to pay the fine," he explained. "You just gotta be aware of what you're doing and use it at the right time and the amount of times you really need to."
Campola said he expected that riders themselves would lead the change, rather than the stewards.
"I think they'll end up policing themselves a bit more," he said. "When I go to the (jocks') room, as a group, they tell each other, '10 times, 10 times.' After they're watching replays and they're counting: 'It could be me.'"
Because this is now Commission policy, it applies to all Maryland venues where flat racing might take place, most prominently Laurel, PImlico, and Timonium.
But Hopkins thinks that in the longer run, all of the Mid-Atlantic jurisdictions, which have moved in concert with each other on many recent policies, will likely agree on a uniform, regionwide crop policy, which may, or may not, look like Maryland's new guidelines.
"At some point you have to do it regionally. I think it's very important that you do it regionally," Hopkins said.
"I hope it helps other racetracks to do something similar to it and, like I say, stop overusing it," Carrasco said. "I think it's great, in my opinion."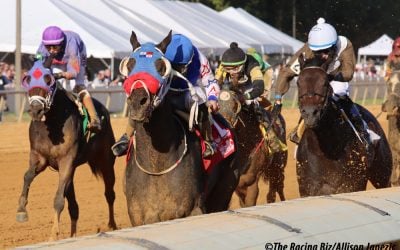 We provide full-card picks and analysis for this afternoon's races at Laurel Park.